Pipers in the Park
Spend the morning with the Pied Pipers for a day of family-friendly fun and games! See the Pied Pipers perform their classic stories on stage, then spend time at our activity stations: Art Space for arts and crafts, Wiggle & Move for games and play, or Sweets & Treats for snack-able fun. FREE ADMISSION!
Fall 2024
Janice Hawkins Cultural Arts Park


School Shows 2023-2024
As part of our commitment to supporting arts education, teachers, and students in Alabama's K-12 schools, TROY Theatre & Dance hosts school groups for FREE performances of major productions throughout the year. For the 2023-2024 academic year, the following performances are reserved especially for school groups:
The Diviners
Monday, November 6, 2023 @ 10:00am
Chaos
Friday, February 23, 2024 @ 10:00am
Into the Woods
Friday, April 26, 2024 @ 10:00am
To reserve seats for you and your students or for more information, please email theatreanddance@troy.edu.
Walter F. Trumbauer
State Theatre Festival
Troy University regularly hosts the Alabama Conference of Theatre's Secondary Theatre Festival, welcoming more than 2,000 high school and middle school students, teachers, directors, and supporters from over 85 schools across the state of Alabama. The 2023 Trumbauer Festival will be held at the University of North Alabama December 1-2, 2023.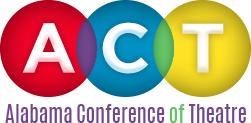 Summer Spotlight
June - July 2024
Troy University Department of Theatre and Dance presents the Summer Spotlight series of camps and intensives each year for creative young people looking to grow and develop their interests and talents in and through the Arts. TROY bas been proud to offer this high-quality, inclusive, accessible, and affordable summer experience for over 10 years.