Department of Theatre and Dance
TROY Theatre and Dance wants to help you discover your creative habit. Here you have the opportunity to develop discipline through your study, discover and refine your artistry, strengthen a connection to humanity, and enlighten and entertain through outreach. Engage in work that leads you to grow as a self-driven artist and maker, creative problem solver, passionate communicator, and willing collaborator in a field that is constantly changing and evolving.
SEE OUR SHOWS
Apply
In the Spotlight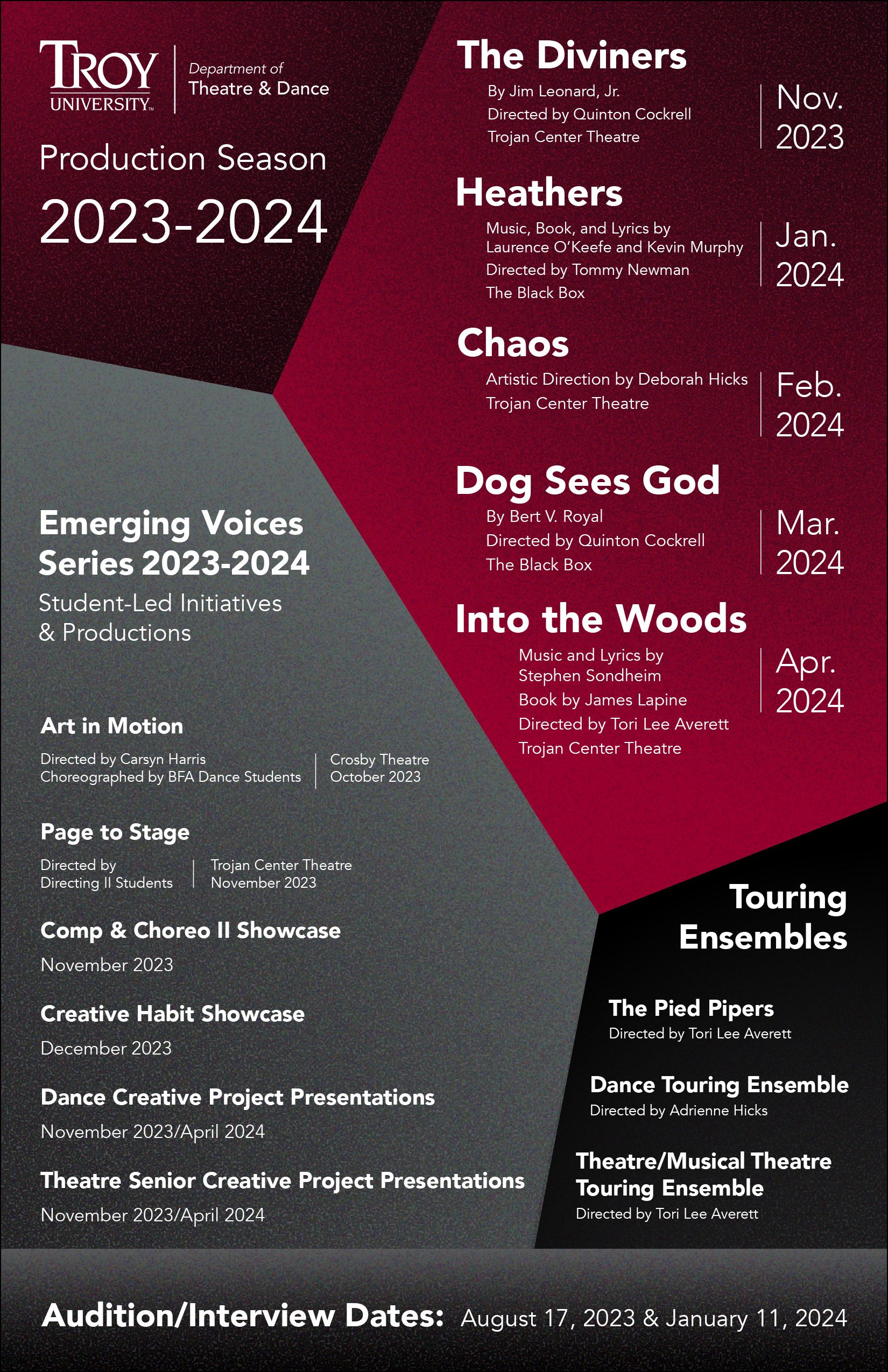 TROY Theatre and Dance Announces 2023-2024 Season
The Department of Theatre and Dance has announced its lineup of productions for 2023-2024, and we're excited to welcome audiences to another season of excellent shows and events. More information is coming soon, including a full list of dates, times, and ticket details.
Auditions and interviews for performance and production roles are open to all Troy University students. For more information, please contact us at theatreanddance@troy.edu or call 334-808-6142.
Study. Artistry. Humanity. Outreach.
Say hello, or schedule a time to visit.
We are always happy to meet with prospective students or answer any questions you may have. Come and visit our wonderful campus and we will be glad to show you around!
Visit TROY Theatre & Dance