Troy Faculty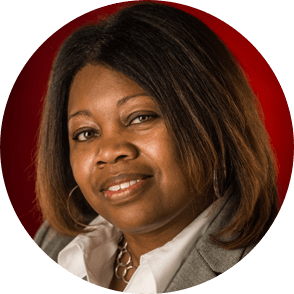 Dr. Sherrionda Crawford
Dr. Sherrionda H. Crawford is an Associate Professor of School and Clinical Mental Health Counseling. She is a Nationally Certified Counselor (NCC), credentialed as a Licensed Professional Counselor Supervisor (LPC-S) in Georgia and Alabama, and a Certified School Counselor in the state of Alabama. Prior to becoming a professor at Troy, she provided valuable counseling services to children and adults in both clinical and school counseling settings. Dr. Crawford actively volunteers for the National Board of Certified Counselors (NBCC) as a scholarship reviewer and mentor. Her research interests include trends in school counseling, interpersonal violence, and suicide prevention, as well as skill acquisition for counselors-in-training.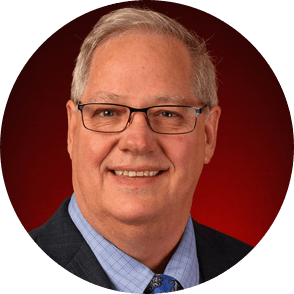 Dr. Stephen Berry
Dr. Stephen Berry s an Associate Professor of Counselor Education at Troy University in Counseling, Rehabilitation, and Interpreter Training. He has over 35 years' experience as a school counselor, mental health counselor, special education teacher, counselor supervisor, and counselor educator. His primary research interest is in school crisis management and trauma-informed schools. As a licensed professional counselor and former school counselor, he frequently acts as a consultant to schools experiencing crises. His other research interests include school bullying, school counselor ethics, and addictions.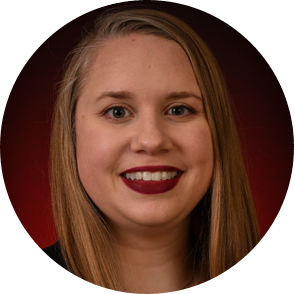 Dr. Elizabeth Dennis
Dr. Elizabeth Brittany Dennis received her M.Ed. in Clinical Mental Health Counseling and Ph.D. in Counselor Education and Supervision from Auburn University. She has four years of counseling experience in community mental health and private practice settings serving children, adolescents, and families. Her research areas of interest include trauma, grief, and infant mental health.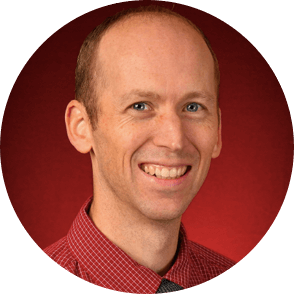 Dr. Joshua Southwick
Dr. Joshua Southwick, PhD, CRC is an Assistant Professor in the Counseling, Rehabilitation, and Interpreter Training Program at Troy University. He earned both his master's degree in Rehabilitation Counseling and his doctoral degree in Disability Disciplines with a specialization in rehabilitation counseling from Utah State University. He has extensive experience in rehabilitation counseling as a practitioner, educator, and researcher. As a Certified Rehabilitation Counselor (CRC), he has provided direct services to transition-age students and individuals with visual impairments. He has experience teaching a variety of undergraduate disability and graduate-level rehabilitation counseling courses. His current research interests include quality assurance in vocational rehabilitation processes and outcomes, professional identity, and the utilization of the International Classification of Functioning, Disability and Health (ICF) in vocational rehabilitation settings.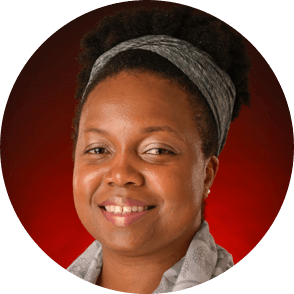 Dr. April Upshaw
Dr. April J. Upshaw, PhD, LPC-S is an Assistant Professor in the Counseling, Rehabilitation, and Interpreter Training Program at Troy University. She earned her master's degree in Community Counseling at Troy University-Phenix City and her doctoral degree in Counselor Education from Auburn University. For nearly 15 years, she has worked extensively with the child welfare system providing counseling in various settings (in-home, group home, and residential care facilities) to foster children, their parents, and their extended families for permanency and reunification. Her research interests pertain to life skills attainment within the foster care system and advocacy for impoverished and underrepresented groups.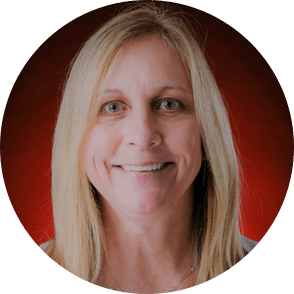 Dr. Sharon M. Weaver
Dr. Sharon M. Weaver, PhD, ALC is an Assistant Professor in the Counseling, Rehabilitation, and Interpreter Training Program at Troy University in Troy, Alabama. She is also the Coordinator of the Rehabilitation and Disabilities Undergraduate Program. She holds a certificate in Rehabilitation and Leadership Management. Her research interests include improving programming for incarcerated women, independent living for individuals with significant disabilities, and promoting social justice for marginalized individuals.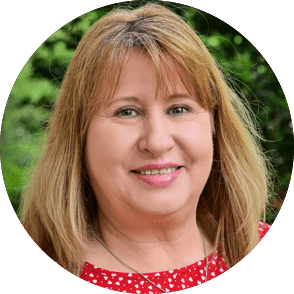 Teresa Sneed Bradley
Departmental Secretary
Montgomery Faculty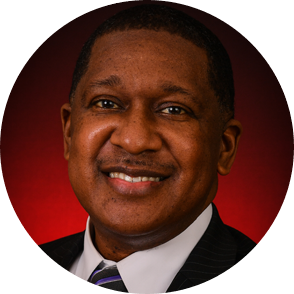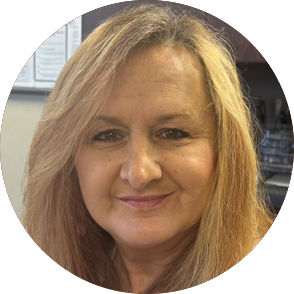 Melissa Ferrell
Departmental Secretary
Phenix City Faculty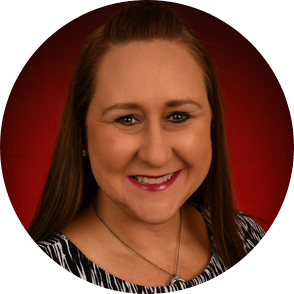 Dr. Korinne Babel
Dr. Korinne "Kori" Babel is an Associate Professor and the Clinical Director at Troy University. She is also an instructor for the Troy Infant and Early Childhood Mental Health Counseling Certificate. Dr. Babel completed her Ph.D. in Counselor Education from Auburn University, MS in School Counseling from Argosy University-Sarasota, and a BS in Early Childhood Education from the University of South Florida. Dr. Babel is a Licensed Professional Counselor (GA), Certified Professional Counselor Supervisor (GA), National Certified Counselor, and a Registered Play Therapist- Supervisor. She has conducted research on aggressive toys in play therapy, pre-credentialed, and counselor-in-training self-efficacy, and Animal Assisted Play Therapy. Dr. Babel is active in many counseling professional organizations on a state, region, and national level.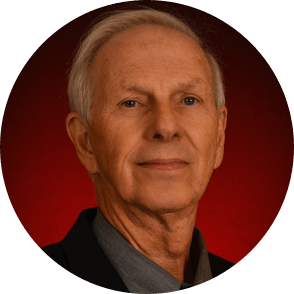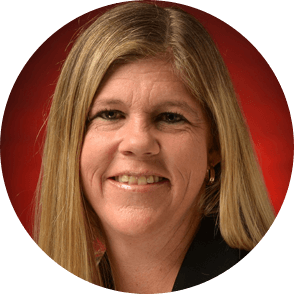 Dr. Shelley Reed
Dr. Reed has worked for over 20 years in the Community Mental Health Counseling field. She is Licensed as a Professional Counselor (LPC), Certified Addictions Counselor II (CACII), Master Addiction Counselor (MAC), Certified Professional Counselor Supervisor (CPCS), and QPR Gatekeeper Trainer. She has worked in the field in a variety of settings. Dr. Reed has been on the Leadership team and serves as President for the National Alliance on Mental Illness (NAMI) Columbus, GA affiliate since 2015.
Dr. Reed is currently an Assistant Professor in the Counseling, Rehabilitation, and Interpreter Training Program (CRIT) at Troy University. She serves in several leadership positions including the Clinical Director for the CRIT Division. She has also served as the Faculty Advisor and currently serves as the Co-Faculty Advisor for Chi Sigma Iota. She serves on numerous University, College, and Department committees including the University Mental Health Wellness Taskforce. She and her colleagues received a state-funded grant in Suicide Prevention in Higher Education for four consecutive years. The grant allowed her, and her two colleagues, to provide education to increase awareness and prevention of suicide among university faculty, staff, and students. Events, Webinars, and an Annual Suicide Prevention Conference have been held for the last three years. She has presented this work and her other research interests, including Counselor Preparation, at numerous national, regional, and state conferences as well as published in Peer-reviewed Journals.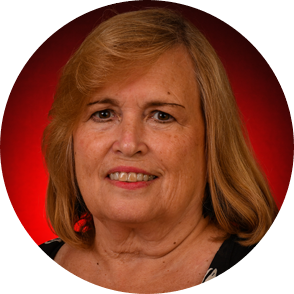 Dr. Suzanne Tew-Washburn
Dr. Suzanne Tew-Washburn, Ph.D., LPC, CPCS, CRC, SPHR, the Director of the Rehabilitation Counseling Education Programs, is the Project Director of three rehabilitation scholarship grants in the amount of three million dollars and serves as the Director of Operations for the College of Education on the Phenix City Campus. Her experience in rehabilitation counseling, employment services, and distance education spans a period of over thirty years, and she has secured and managed numerous local, state, and national grants in excess of twelve million dollars. She was recognized for her outstanding work and management of grants in 2010 and 2015 by being awarded the Troy University Chancellor's Award of Distinction for Sponsored Program Success. Prior to joining Troy University's faculty in 2006, she was an educator and distance learning director at Auburn University and a practitioner at a community rehabilitation agency in Georgia. In 2005, based on the success of an innovative job development and placement project she developed and directed, she was a recipient of the Rehabilitation Services Administration Commissioner's Award for Excellence in Education and Training. Her long-term interests in educational outreach and career development/placement are demonstrated by her national presentations on student satisfaction in distance education and job development training; publications on competencies in rehabilitation employment services, rehabilitation identity, accreditation, and accessibility in higher education; and her current research agenda in these distinct areas.
Kimberly Chandler
Departmental Secretary
Dothan Faculty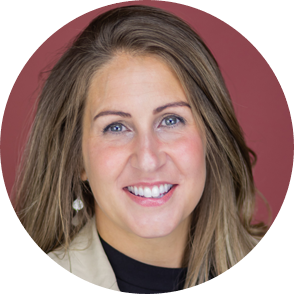 Dr. Samantha Booker
Dr. Samantha "Sam" Booker, Ph.D., LPC-S, IMH-E®, is the Assistant Chair of the Counseling, Rehabilitation, and Interpreter Training Program at Troy University. Dr. Booker is the Coordinator of the School Counseling Program and the Infant and Early Childhood Mental Health Program. She is a certified PK-12 school counselor, a Licensed Professional Counselor Supervisor in Alabama, an infant family specialist, and a private practitioner. She is also a certified DC: 0-5 Trainer and infant mental health reflective supervisor. Her research interests include birth to five training for practitioners, prevention and intervention techniques with PK-12 students, and school counselors' role in early intervention.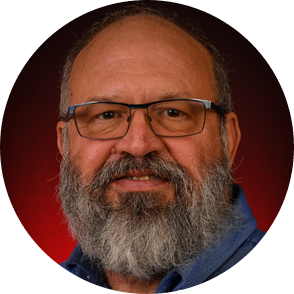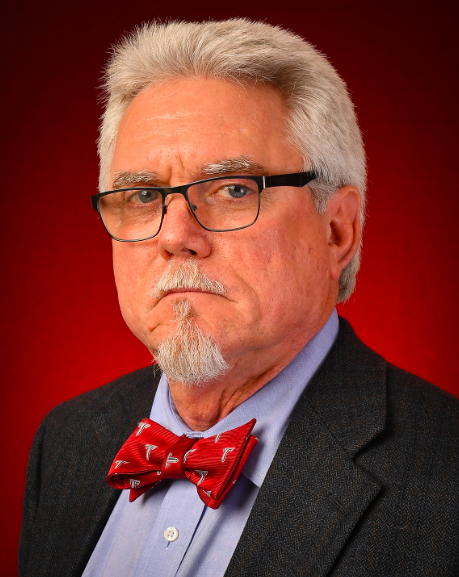 Augusta Faculty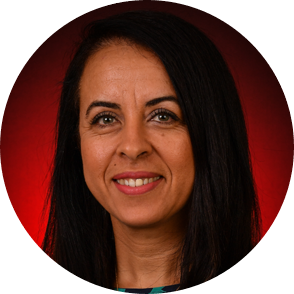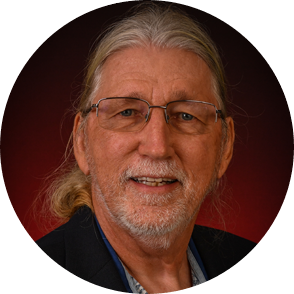 Dr. Jeffrey Ickes
Dr. Ickes has a Ph.D. in Counseling and Personnel Services Education from Kent State University and currently is a full-time "lecturer" and faculty coordinator for Troy at the Augusta, GA site. He has been in higher education for over 40 years and his research focuses on bridging the gap between counseling and spirituality. He recently published a book, The Fruit Code: The secret shortcut to loving your SELF and Others and will publish a second book on the topic of "Selfless-actualization" in 2023.
Pensacola Faculty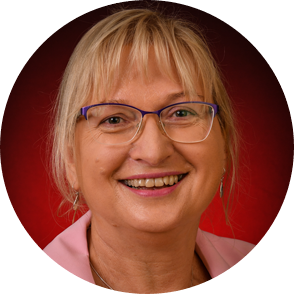 Dr. Bogusia Skudrzy
Dr. "B", Bogusia Skudrzyk is an Associate Professor and a Coordinator of the Clinical Training, at Troy University, Pensacola. Over the past three decades, she has been involved with counseling service delivery, teaching, training, consulting, and research. Embedded into her practices (in residential, outpatient, private practice, school, agency, and community settings) is the emphasis on understanding wellness and healing through a cultural lens, multicultural creative expressions, expressive arts, group work (teamwork, group counseling, psychoeducational groups, support groups), forming meaningful relationships-living, learning, loving, and working. She is passionate about learning. Specifically, she is curious about cultural ways of identity construction, connecting across life span and especially when life circumstances could rip the fabric of humanity apart: loss/grief, addiction, crisis, trauma, cancer, terminal illnesses, and conditions.
She has been teaching in Counselor Education (CACREP) programs for over 25 years- assessment, clinical supervision, group work, career counseling, growth promoting/strength-based approaches, teamwork, community building, needs assessment, counseling across life span is her passions-embedded into her counseling/clinical practice, teaching, training, consulting, and scholarly work.
She values teamwork, collaboration, and community engagement. Most of her work (over 100 scholarly contributions) has been created and developed through collaborative teams. She has been co-publishing/publishing (scholarly articles, book chapters, books) in national journals, nationally recognized book publishers, utilizing blind review process; and facilitates/co-facilitates presentations/workshops at international, national, regional, and local level. She values a servant/leader approach. She has been involved with ACA (American Counseling Association) as a member, co-chair, and chair of various committees and task forces, including International Relations, Diversity Task Force, Strategic Planning Committee. She has served as the President of ASGW (Association for the Specialists in Group Work, a division of ACA) and assisted with the development of national multicultural competencies relevant to group work. In addition, she has served on numerous university wide task forces (strategic planning, curriculum development, accreditation, student leadership development, faculty development).
She has been involved with the co-creation of community engagement that focuses on wellness, community building, and healing. She has been actively involved with Hospice services, Cancer/oncological counseling, addiction counseling, and community building, including the development of parenting support groups, peer support groups, and outreach relevant to coping with addictions and crises. She is an active volunteer member of the ACA/American Red Cross team member. She is a native of Poland, with deep connections to Midwest-St. Louis and Carbondale, Il area, Northeast, Southeast, Aotearoa/New Zealand, and she is happy to call Pensacola, Fl her new home. Dr. "B" remains grateful for the opportunities to learn from and learn from healers, educators, and trainers who have helped her strive to walk the path of never-ending transformation. Kurt Lewin and Alice Miller (born Alicja Englard), Sam Gladding, Irvin Yalom, Sherlon-Pack Brown, Carolyn Thomas, Ana Puig, Teina Piripi, Tipene Pickett, and Joyce Manahi, are some of the numerous individuals/professionals/healers who continue to inspire her and help her remember that the marvelous light that shines within us, that flows through love, will continue to bring light to the darkness that remains present. Dr. "B" feels very honored and excited to join the Trojan family and support the discovery of our "Inner Trojan Warrior" that strives to share with the communities that surround us the Spirit of "One family, one spirit, one Troy." Most of all, she is thankful to her ancestors and family whose roots are connected to the Beskidy mountains-Carpathian region of Southern Poland, the Olza river flowing over Cieszyn - her home town in Poland, called Cieszyn, a place of being joyful, and her two adult children, Emily and Christopher who, like strong and caring branches, flow and respond to the current winds of life that is their own, while connected they remain, by invisible cable, to time-honored traditions of people, their ancestors that have come before them.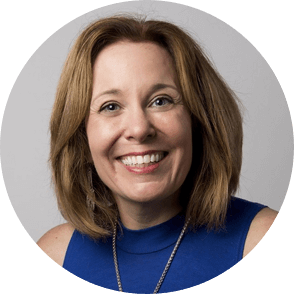 Dr. Sharon Thompson
Dr. Sharon Thompson is an associate professor of counseling and psychology for Troy University in Pensacola.
She received her Ph.D. from the University of Alabama and her master's from Southwestern Baptist Theological Seminary. Dr. Thompson is credentialed as an NCC, LMHC, Licensed School Psychologist, Florida Qualified Supervisor, Registered Play Therapist Supervisor, Infant Mental Health Specialist, and Trauma Specialist. She is certified in TBRI, EMDR, Accelerated Resolution Therapy, MESE, and Gottman.
Her research areas include play therapy, art informed therapy, grounding techniques, brief trauma therapy, counseling refugees, and working with foster and adoptive families. She has taught and worked in more than 48 countries and lives in Cantonment, FL with her husband, 2 kids and one entitled and slightly deranged dachshund.
Panama City Faculty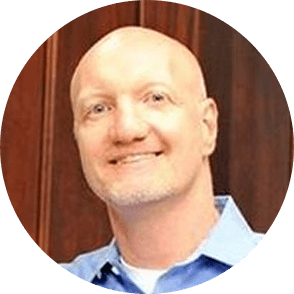 Dr. Tregon Fitch

Dr. Trey Fitch has taught counseling and psychology for over 20 years. He is a licensed mental health counselor, a board-certified counselor, and an approved supervisor for the state of Florida. Dr. Fitch has experience from the Texas A&M Commerce Counseling Center, East Alabama Mental Health, and the crisis hotline. His research interests are in counselor training and supervision.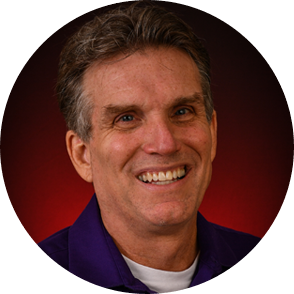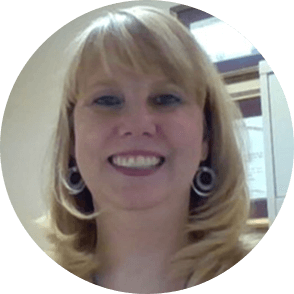 Dr. Jennifer Marshall
Dr. Jennifer Marshall is an Associate Professor in the Department of Counseling, Rehabilitation & Interpreter Training at Troy University, Panama City site and has taught in higher education for over 15 years. She was previously the Director of Counseling and Psychological Services at Berea College in Berea, KY. She has had numerous publications in national and state journals and enjoys presenting and publishing with her students. Her research interests are in group work.
Ft. Walton Faculty
Dr. Tabitha Hall
Dr. Tabitha Hall is an Associate Professor at Troy University. Since graduating with her Master of Science in Clinical Counseling in 2004, she has worked with children, adolescents, adults, couples, and families in psychiatric inpatient, outpatient, school-based, home-based, foster care, and online settings. Dr. Hall graduated with her Doctor of Philosophy in Counseling in 2010 and has served as a tenure tracked professor since that time. Her research interests include empirically based treatments, group counseling, MI, and mental health counseling with pediatric oncology patients and parents. Dr. Hall has more than 25 empirically based publications, is a Certified Rehabilitation Counselor, National Certified Counselor, Licensed Mental Health Counselor, and is Gottman Level 1 and 2 certified. Additionally, Dr. Hall has chaired and served on several doctoral dissertation committees, has served as an invited editor for the Journal for Specialists in Group work since 2013, and has been working with the Counsel for Accreditation of Counseling and Related Educational Program since 2008.Profile Info 1
Profile Info 2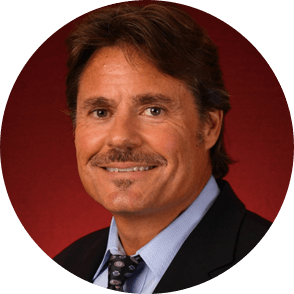 Dr. Miles Matise
Tampa Faculty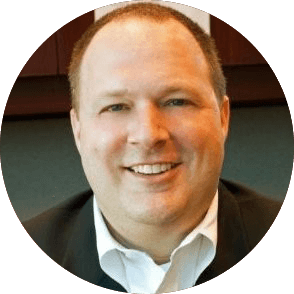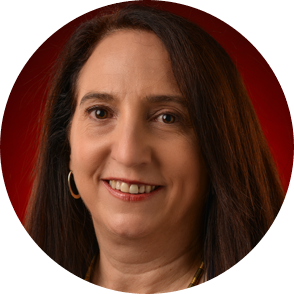 Dr. Paola Premuda-Conti
Dr. Paola Premuda-Conti is an Associate Professor in the Department of Counseling, Rehabilitation & Interpreter Training at Troy University, Tampa Site. She formerly coordinated the undergraduate program in Rehabilitation and the master's program in Rehabilitation Counseling at Troy University Dothan Campus. She received her master's in Rehabilitation Counseling and doctoral degrees from the Rehabilitation Institute at Southern Illinois University (Carbondale, IL) and an advanced post-doctoral fellowship in rehabilitation research in the Department of Physical Medicine and Rehabilitation at Virginia Commonwealth University (Richmond, VA). She worked as a psychometrist, vocational evaluator, job placement specialist, and program evaluator. She taught at the School of Psychology, Universidad de la República in Montevideo, Uruguay for 3 years before coming to Troy. In Uruguay she helped develop a supported employment program for youth with Down syndrome. Her research interests include employment of people with disabilities, especially people with traumatic brain injury and people with cognitive problems, vocational evaluation, and outcomes research.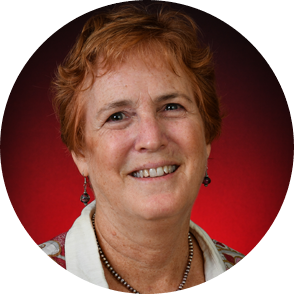 Dr. Linda Ouelette
Dr. Linda Ouellette, Ph.D., is an associate professor in the Department of Counseling, Rehabilitation, and Interpreter Training (CRIT) at the Tampa site. Dr. Ouellette serves as the Tampa Program Clinical Coordinator. Dr. Ouellette teaches marriage and family therapy, individual and group counseling skills, substance use disorder counseling, legal and ethical issues, and practicum and internship. Dr. Ouellette is a licensed mental health counselor (LMHC) and marriage and family therapist (LMFT) in Florida and works with trauma survivors, couples and families, children, and LBGTQ clients. Dr. Ouellette presents nationally and internationally on trauma, group work, training group counselors, couple therapy, yoga science, and mental health. Dr. Ouellette worked in various community mental health settings with a wide range of client populations before entering counselor education.