Miss Troy University 2020
Eden Hipps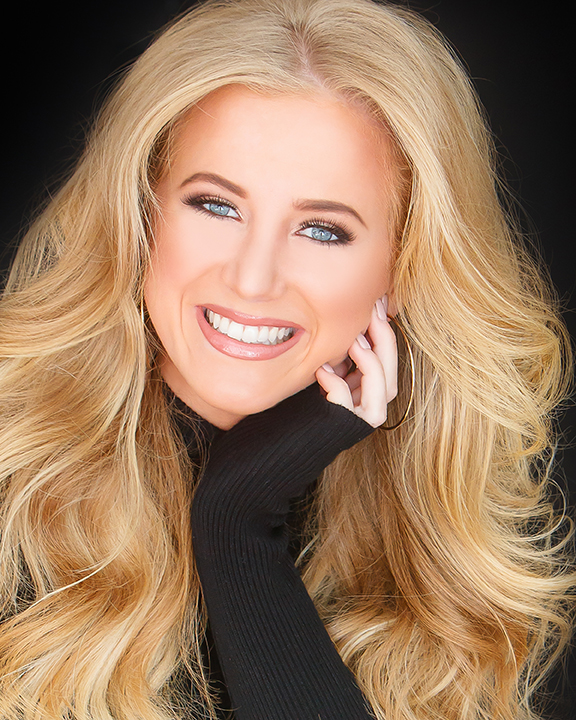 Miss Troy University 2020 Eden Hipps will compete for Miss Alabama June 6- 12, 2021.
Press Release from Miss Alabama May 8, 2020
The Miss America Organization will be announcing the postponement of Miss America 2021 until the 4th quarter of 2021. The MAO Board of Directors along with the Miss Alabama Board of Directors wanted you to be informed of this decision before the general public press release.
The decision was based on concern for the safety and well being of the candidates, families, and volunteers, a desire for the candidates to have the real and complete titleholder and competition experience, the need for a better economic environment in which to operate, and the opportunity for better television advertising and venue timeframe. The MAO BoD unanimously voted to strongly recommend that the 2020 state competitions also be postponed to the 2021 calendar year. However, the BoD voted to allow each state to decide, based on MAO guidelines and requirements set forth, whether to have their state competition in 2020 or to postpone until 2021. Upon learning of this last night, the Miss Alabama BoD voted to not conduct our competition in 2020 due to new Covid-19 guidelines at Samford University and UAB. Also, we wanted our local titleholders to have the full "Miss Alabama Experience" which was not going to be possible under the current conditions.
All local titleholders will retain their title and compete at state June 6-12 of 2021. Any candidate that will age out during this time will be grandfathered in for the 2021 competition. Teen competitions will follow the State Licensed board decision. Local competitions for 2022 will not start until after the state competition in June of 2021. This will give you an opportunity for any events or fundraisers that you missed having this spring for your local. We are all going to be facing the short end of funding for our competitions.
Tiara Pennington will remain as Miss Alabama until her successor is crowned. She will work with us to keep our local titleholders engaged and active during this extended time.
This decision is heart-breaking for me because I know how hard all of these young women have worked and I know how disappointed everyone is going to be. They are a group of amazing young women, and we are truly committed to providing the best possible experience for them. Now they will have more time to make appearances and work with their Social Impact Initiative.
We are all in this together! It is truly unprecedented and totally out of our control. I am sad about having to cancel, but very optimistic and very excited about June of 2021. Please reach out to me or Debra Talley with any concerns you might have. We will be happy to talk with you about any questions we have not been able to address at this time. Stay healthy and safe.
Required Forms & Information
How to Enter Miss Troy University
Miss Alabama Requirements and Forms
Each contestant must raise a minimum of $100 for the Children's Miracle Network to compete in a Miss Alabama local competition. If you compete in more than one local competition, you must raise a minimum of $100 for each local competition you enter up to a total of $400. Once you have raised a total of $400, you are not required to raise more money and can enter as many local competitions for which you qualify in the current competition year. However, the $300 is just a minimum; you may raise more money for CMN if you wish to do so.

To administer the CMN fundraising, each candidate must do the following:
1. Create your personal web page on the CMN web site (see the CMN MAO Guide.pdf below for details).
2. Raise the required funds for CMN.
3. Print out proof of money raised to bring with you to the local competition, or mail it in with your other paperwork. Your minimum CMN funds need to be posted to your CMN personal fundraising page before the day of the competition. Checks should be made out to CMN (not the local pageant). Please try to avoid bringing a check with you the day of the competition.

To enter a Miss Alabama Local Competition the following items are required:
1. Candidate Resume
2. Candidate Social Impact Initiative Essay
4. Photo (headshot)
5. Proof of Children's Miracle Network fundraising (Candidate Supplemental Sheet)
6. Candidate Supplemental Sheet

Click on the links below to access the forms. Adobe Reader is needed to complete some of these forms. Please note that you cannot save the forms in Adobe Reader; any changes must be made at the time of completing the form. After completing the forms, print them.
CMNH Contestant Guide
Instructions for Candidate Resume
Instructions for Candidate Social Impact Initiative Essay
Sample Social Impact Initiative Essay
Sample Candidate Resume
Miss Troy University Local Candidate Contract
Candidate Supplemental Sheet
Miss Alabama Contract (Fillable)
Miss Alabama Contract (Non Fillable)