Partnership Overview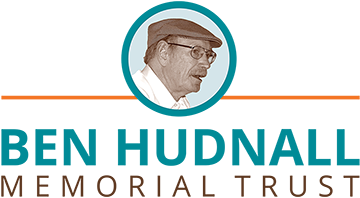 The Ben Hudnall Memorial Trust proudly serves a population of over 56,000 Kaiser Permanente employees nationwide (represented by 23 international and local unions, and spanning 27 Job families) as it continues its mission to support life-long learning and provide its participants with opportunities to directly engage in their own career management.
Through its 7 Regions (Colorado, Georgia, Hawaii, Mid Atlantic, Northern California, Southern California and the Northwest), BHMT offers its members a broad range of programs and services aimed towards making KP's working professionals become successful adult learners with increased career mobility. The BHMT portfolio includes Career Counseling, Degrees and Certifications, Regional Training Programs, Ben U Academics, Ben U Continuing Education, and Ben U Skill Enhancement.
Troy University is proud to partner with the Ben Hudnall Memorial Trust to support their mission and to serve their constituents. While the partnership's primary focus is currently on providing an opportunity for those served by BHMT to earn the B.S. Business Administration – Global Business with a concentration in Human Resources Management, the B.S. Human Services, and the B.S. Psychology, the full range of Troy University undergraduate and graduate programs is available to eligible employees served by the Trust. You can view those programs here.
Individuals who are eligible for the academic services of the Ben Hudnall Memorial Trust must contact the appropriate BHMT Team member in their Region prior to beginning the application and enrollment process at Troy University. Thereafter, for additional information regarding enrollment, eligible individuals are asked to please contact Connor Couch, Recruiter, Troy University, at (334) 983-6556 ext. 21205 or ccouch@troy.edu.
Features & Benefits
Tuition and book charges are paid by the Ben Hudnall Memorial Trust
Application fee waived (Effective May 2018)
Free unofficial transcript evaluation
For assistance with the BHMT client payments, please contact Teresa Hussey at (334) 670-5684 or via e-mail at tlhussey@troy.edu.
Degree Programs
Financial Aid
Troy University is committed to providing exceptional service to students and their families who apply for financial assistance. The Office of Financial Aid offers a variety of services and programs designed to help you find ways to meet the costs of education. We want you to succeed at Troy University.
For more information, go to http://troy.edu/financialaid/
Steps to receiving your partnership benefits
Admissions
Visit troy.edu/admissions, and select "Apply" on the right side of the top menu bar.
If you have already created a myTROYU profile, you will need to login. If you have not yet created a profile, click "Create a profile" under the login button to do so.
Once your profile is created and you are able to login, you will follow the "Next Steps" located at the bottom of the page to start your online application.
In order for your application fee to be waived, you will need to enter a Partnership Number on the payment screen. Please contact the Troy University partnership liaison or ccouch@troy.edu to obtain a Partnership Number.
When the application is submitted, you will be contacted by a member of our Admissions Team who will help you through the admissions process for your selected academic program.
FAQs
When can I apply to Troy University using these partner benefits?
The partnership with the Ben Hudnall Memorial Trust and TROY was completed in May 2018. All eligible employees of Kaiser Permanent are eligible to apply to TROY from May 2018 forward after having met and been approved for participation by your BHMT Career Counselor / Academic Advisor.
Who can I contact with more questions?
You may contact Connor Couch, Recruiter, Troy University, at

(334) 983-6556 ext. 21205

or ccouch@troy.edu.


Interested in Applying to TROY?