Historical Scenes of Alabama as displayed through the Traveling Exhibits
Postcards from the Traveling Exhibits
Thousands of postcards depicting historical Alabama are held in the Troy University Library Archives as part of the expansive Wade Hall Postcard Collection.

By selecting either Streets, Buildings, or Tourism below, you can access postcards that comprise the Traveling Exhibits which are currently scheduled throughout Alabama.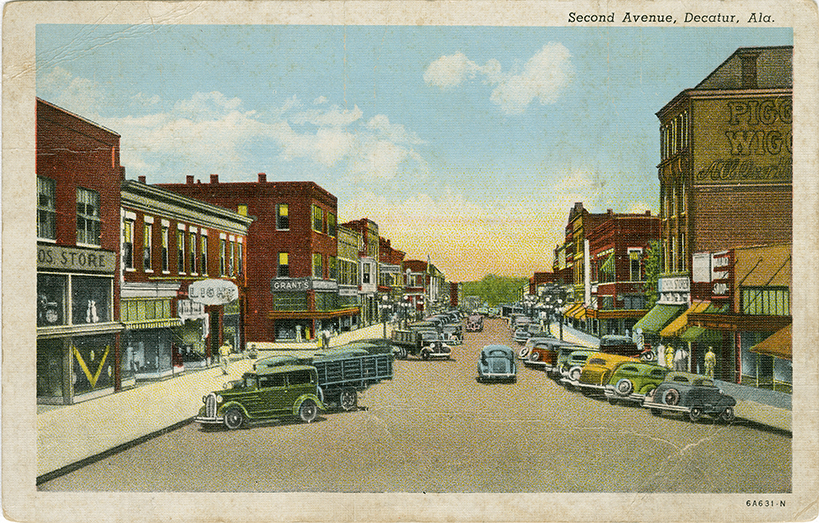 Historical Streets
View historical postcards showcasing many streets of Alabama.
VIEW POSTCARDS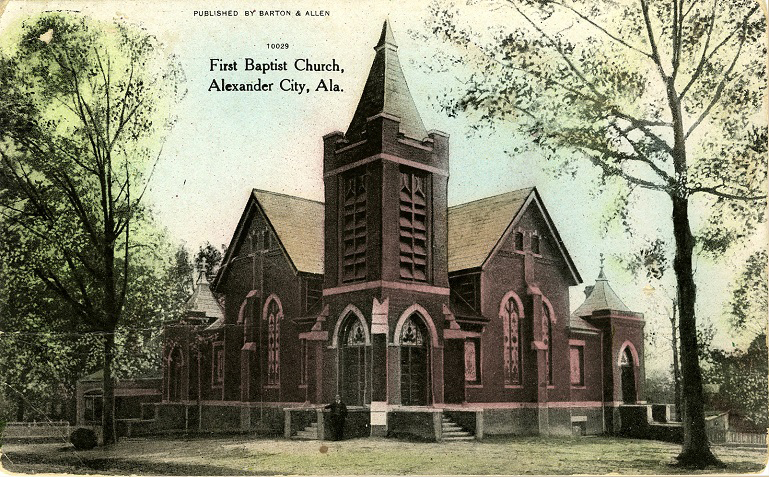 Historical Buildings
Browse historical postcards showcasing many governmental, educational, medical, and religious buildings of Alabama.
VIEW POSTCARDS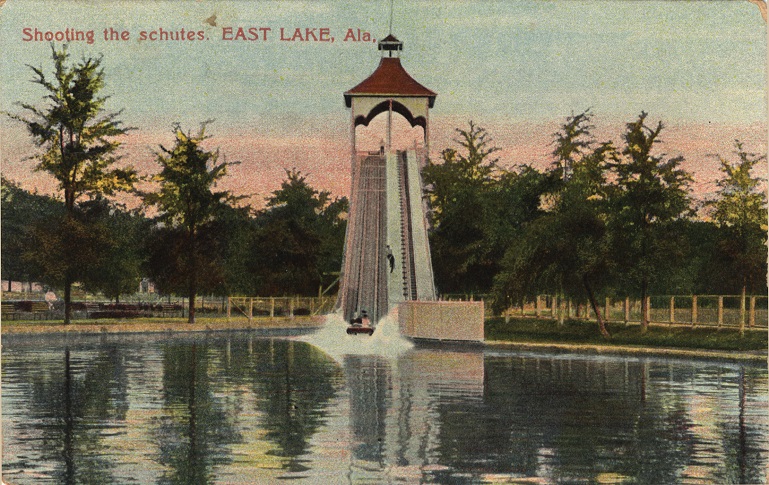 Tourism of Alabama
Explore historical postcards depicting scenes important to Tourism in the state of Alabama.
VIEW POSTCARDS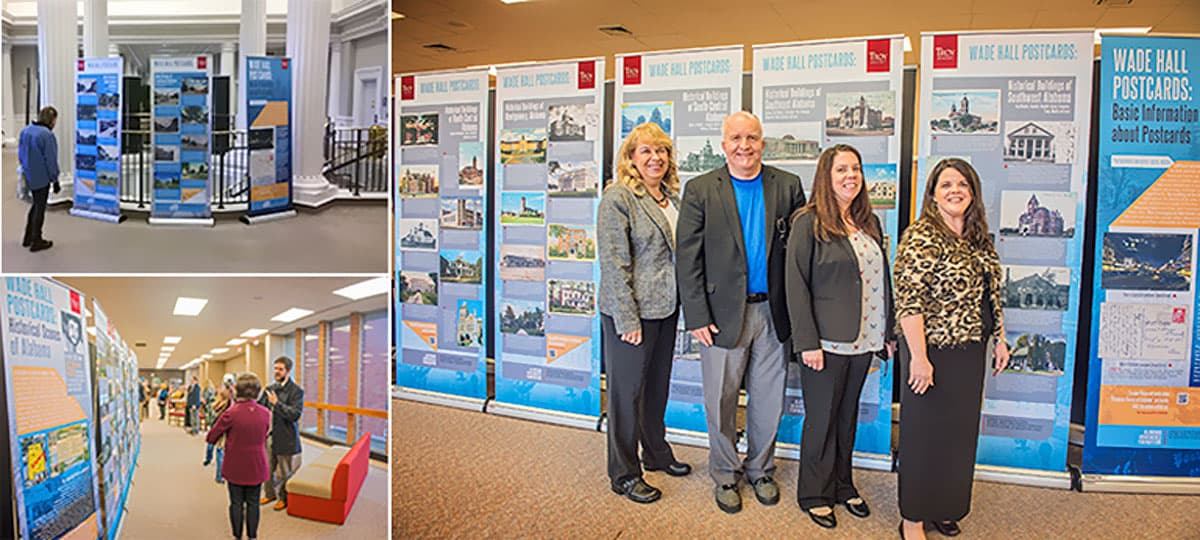 Featured above are: (top left) Building Traveling Exhibit at Troy Library in Dothan; (bottom left) Opening of Streets and Building Traveling Exhibits at Troy Library in Troy; and (right) Contributors to the project—Librarians Ruth Elder, Jana Slay, and Lisa Vardaman; along with exhibit designer Jerry R. Johnson.