Current Exhibitions
Exhibition Hall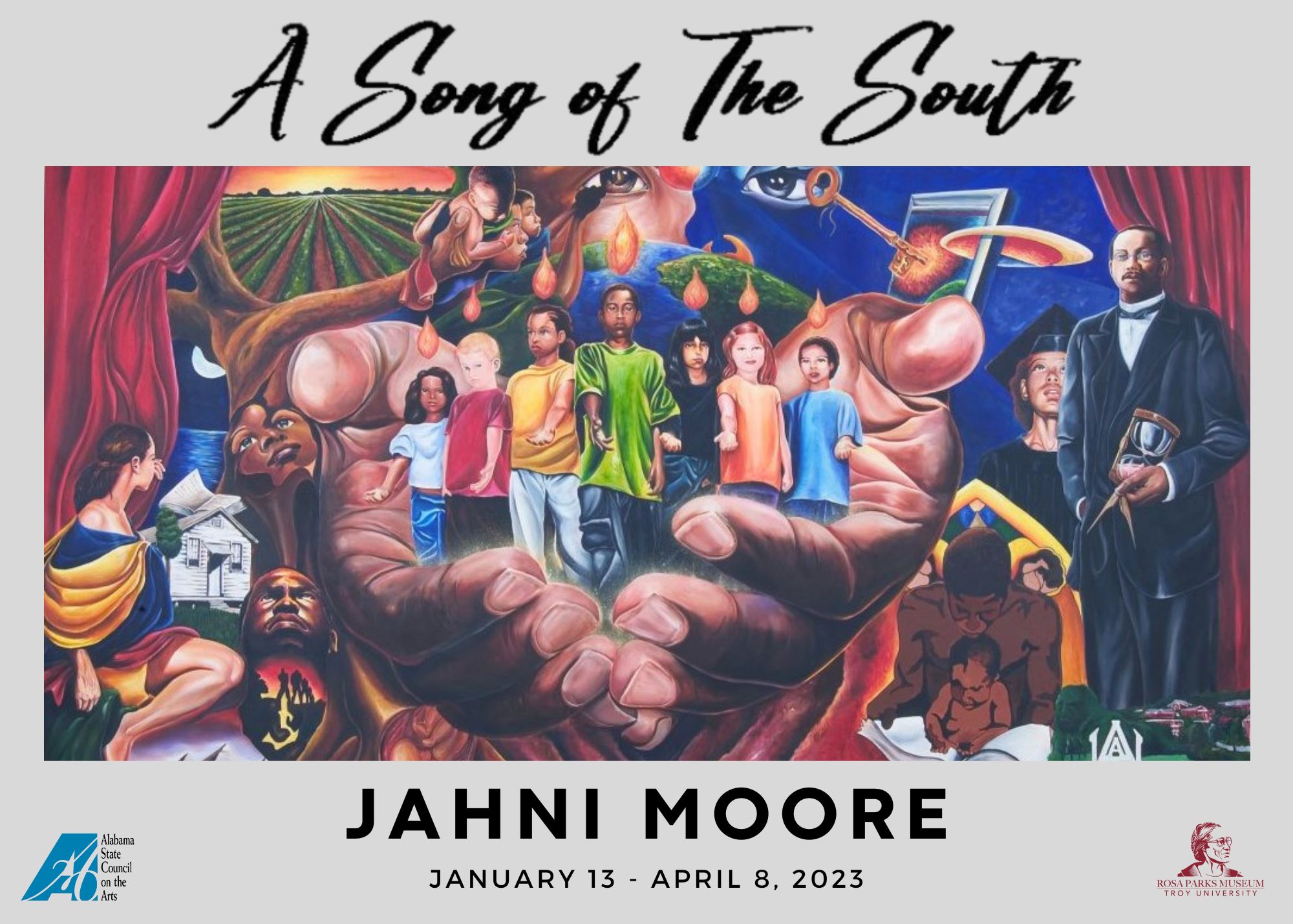 A Song of The South is a compilation of works by Alabama native son, John "Jahni" Moore. Jahni is a Southern-born artist who weaves the dichotomy of Southern tapestry into a vision of perspective and possibility.
"This exhibition speaks from a single lens with a panoramic view of past, present, and future. Each work pulls from the bedrock of the Southern experience. Not just from walking through the red clay of Alabama but by acknowledging the red clay as space / magic dust divinely cultivated into miracle territory. From the charcoal drawings and red clay paintings to the red clay-infused acrylic paintings, the work is charged with ancestral power and sanctity. From Redstone Arsenal in Huntsville to Red Mountain in Birmingham to the red riverbanks and shores of Montgomery down to Mobile, the magical red dust is the stuff of Alabama. This work is about resurrection, remembrance, and redemption. From this hallowed ground, we feel both the harmony and discord of our ancestors, the voices of those who came before and will come after, drifting in to us in visual verse - a song unique to this Southern plane." ~ Jahni the Artist
[Exhibit on display January 13 - April 8, 2023]
*Exhibit made possible through a generous grant from the Alabama State Council on the Arts.
Community Gallery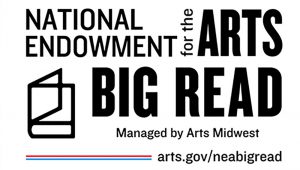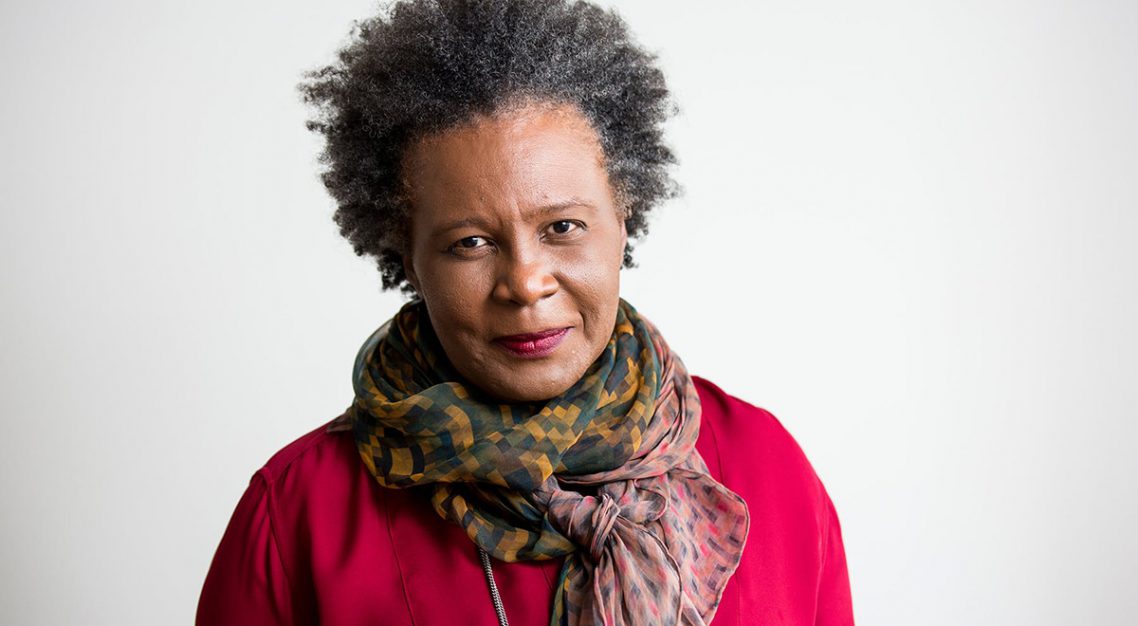 Troy University kicked off its National Endowment for the Arts Big Read activities with the art exhibit, "Dismiss the Divide – Citizen: An American Lyric," at the University's Rosa Parks Museum. The exhibit, a collaboration between students from Montgomery's Jefferson Davis High School and students from TROY Department of Art and Design, is based on the book, Citizen: An American Lyric, by poet, essayist and playwright Claudia Rankine.
All Big Read events were made possible by a grant from the National Endowment for the Arts and Arts Midwest. Troy University was one of 78 organizations nationally to receive grants to host NEA Big Read activities. An initiative of the National Endowment for the Arts in partnership with Arts Midwest, the NEA Big Read seeks to broaden understanding of the world, local communities and individuals through the joy of sharing a good book. The grants enable selected organizations to promote and carry out community-based reading programs around a single book, featuring activities such as read-a-thons, book discussions, lectures, movie screenings and performing arts events.