Our Mission
The W.A. Gayle Planetarium is the region's premier facility for astronomy and science education, as well as a multimedia theater for films, lectures, live music, and digital art performances. Operated by Troy University for the City of Montgomery, the planetarium embodies the university's motto: "To educate the mind to think, the body to act, and the heart to feel."
We strive to educate, enlighten, and inspire. Through a mix of live presentations and immersive multimedia experiences, we connect audiences to our ever-changing view of the universe and our place in it.
The planetarium is not just a tourist attraction. Open to curious minds of all ages, we are a place for the community to gather and revel in the majesty of the cosmos. We support students at all levels—from kindergarten through college—across the state of Alabama and beyond in their quest for knowledge and understanding. We offer education-related astronomy programs designed to meet STEM (Science, Technology, Education, and Math) objectives, and we connect core academic subjects such as math and science to careers in space exploration.
Visitor Experience
Located in historic Oak Park, the W. A. Gayle Planetarium is one of the largest in the southeast United States and has been connecting patrons with the cosmos for nearly 50 years. With our full-dome digital projection system—which incorporates a 25,000 watt surround sound system—we can not only simulate the night sky but also launch off Earth and take audiences on a virtual tour through our solar system, across our galaxy, and to the edge of the known universe.
In our 159-seat theater, we present a mix of visually stunning and immersive movies about the latest astronomical discoveries along with traditional live tours of what's up in the night sky. We also invite you to explore our exhibit space, which includes a scale model of the Hubble Space Telescope, a collection of dazzling celestial images, and an artistic rendering of the history of astronomy. Our Discovery Store gift shop also offers fun, diverse, and unique souvenirs that are sure to delight any space fan.
Now Showing: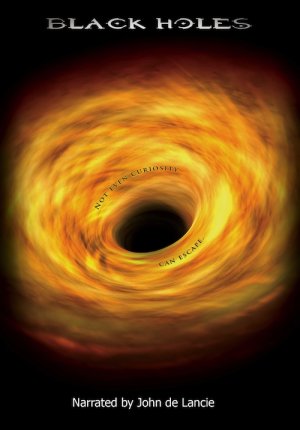 Black Holes takes you on a fully immersive journey through one of the most mystifying, awe-inspiring phenomena in the universe: a black hole.
Where do they come from? Where do they go? How do we find them? Is there one on Earth's horizon? What was Einstein's connection to them?
PUBLIC SHOWS :
Monday — Thursday @ 9:30am, 1:00pm and 4:00pm.
Friday @ 9:30am.
General Admission: $7.50 per person for ages 5 and above. Doors open 30 minutes before show for ticket sales. Show starts promptly. There is no admittance into building once a show has begun. No food or drinks in auditorium. Your Planetarium experience will last about an hour.