From the Desk of the Planetarium Director:
We are VERY much OPEN, but WE need YOUR help to stay open.
First and foremost, our hearts go out to everyone who's been impacted by this COVID-19 pandemic, either directly or indirectly. Our thoughts are especially with those who are sick, to whom we extend our heartfelt wishes for a full recovery. We want to recognize the healthcare workers around the world who inspire us with their selfless devotion, working tirelessly on the front lines to care for people in need.
As this situation regarding COVID-19 continues to develop, we want you to know that here at the Planetarium we too are working diligently to keep the environment clean and healthy for you. We are following all of the Government guidelines as they apply to entertainment venues. Our staff has their temperatures checked and recorded daily before they start their duties. We have procedures in place to sanitize our facility after every show. We understand this is a health crisis and are doing everything we possibly can to ensure the safety of our patrons. The health of people comes first, but at the same time businesses simply cannot survive without customers.
The ripple effect of the pandemic on businesses has been crippling. Contrary to popular belief many businesses like the Planetarium did not receive any form of "bailout" funds from the Federal, State or local governments. Troy University manages the Planetarium for the City of Montgomery, and as such is not a profit center; it is an educational resource much like a library. Like the library, it represents a valued cultural resource to educate the children (and adults) of our community. Many of you may not be aware the Planetarium receives zero outside funding. Every cent the Planetarium receives whether through admissions or gift shop sales goes into maintaining the facility, acquiring current media, and staffing the Planetarium. So when the Planetarium was required to shut its doors in the middle of March, the loss of 2 1/2 months revenue severely impacted our facility. The simple fact of the matter is Montgomery is in serious danger of losing many of the venues we have become accustomed to in our city, and the Planetarium is not exempt. We are already seeing a number of businesses announcing they are permanently shuttering their doors. Quite honestly, it will be a struggle for venues like the Planetarium to get through this without your support. Please help keep this valuable resource open for our children, and our community.
Please consider supporting the Planetarium by visiting us. We will make every effort to accommodate you. Please share this with all of your social media friends.
Sincerely,
Rick Evans, Director
W.A. Gayle Planetarium
Our Mission
The W.A. Gayle Planetarium is the region's premier facility for astronomy and science education, as well as a multimedia theater for films, lectures, live music, and digital art performances. Operated by Troy University for the City of Montgomery, the planetarium embodies the university's motto: "To educate the mind to think, the body to act, and the heart to feel."
We strive to educate, enlighten, and inspire. Through a mix of live presentations and immersive multimedia experiences, we connect audiences to our ever-changing view of the universe and our place in it.
The planetarium is not just a tourist attraction. Open to curious minds of all ages, we are a place for the community to gather and revel in the majesty of the cosmos. We support students at all levels—from kindergarten through college—across the state of Alabama and beyond in their quest for knowledge and understanding. We offer education-related astronomy programs designed to meet STEM (Science, Technology, Education, and Math) objectives, and we connect core academic subjects such as math and science to careers in space exploration.
Visitor Experience
Located in historic Oak Park, the W. A. Gayle Planetarium is one of the largest in the southeast United States and has been connecting patrons with the cosmos for nearly 50 years. With our full-dome digital projection system—which incorporates a 25,000 watt surround sound system—we can not only simulate the night sky but also launch off Earth and take audiences on a virtual tour through our solar system, across our galaxy, and to the edge of the known universe.
In our 159-seat theater, we present a mix of visually stunning and immersive movies about the latest astronomical discoveries along with traditional live tours of what's up in the night sky. We also invite you to explore our exhibit space, which includes a scale model of the Hubble Space Telescope, a collection of dazzling celestial images, and an artistic rendering of the history of astronomy. Our Discovery Store gift shop also offers fun, diverse, and unique souvenirs that are sure to delight any space fan.
Now Showing: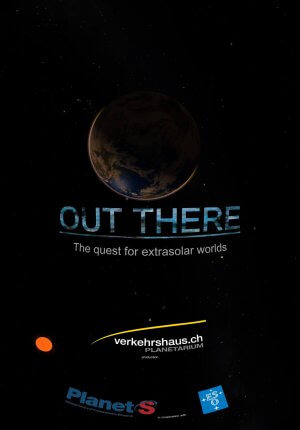 The Quest for Extrasolar Worlds tells the story of how human curiosity has driven us to look outwards for millennia, to discover and explore new and distant worlds and to find the unfamiliar and extraordinary forms of life that could exist in the mysterious realms of the Universe.
Face Masks are required for admission into the Planetarium.
(Direction of Alabama Public Health Department)
Social Distancing measures will be strictly applied.
PUBLIC SHOWS :
Monday — Thursday @ 9:30am, 1:00pm and 4:00pm.
Friday @ 9:30am.
General Admission: $7.50 per person for ages 5 and above. Doors open 30 minutes before show for ticket sales. Show starts promptly. There is no admittance into building once a show has begun. No food or drinks in auditorium. Your Planetarium experience will last about an hour.
When possible we ask that admission be paid by Credit/Debit Card.