Letter from the Director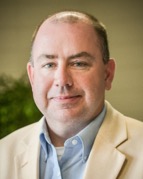 2019-2020 was a significant and exciting year for Campus Recreation. Many enhancements and changes demonstrated we have entered a new and exciting era. As we planned for our future, the 78,000 square-foot Trojan Fitness and Wellness Center became a reality. The project, which you can read more about on our website, will provide fitness and recreational opportunities once unimaginable to the TROY campus.
While we prepared for our future, our highly qualified and enthusiastic professional staff continued to prioritize planning opportunities for students to engage in health and wellness. Though these programs and the associated physical activities are
essential, Campus Recreation offers so much more to Troy University. Campus Recreation Staff is a vital campus resource, helping everyone in the TROY community find a healthy mind-body balance. Our department's mission is to help students thrive by providing opportunities for personal and interpersonal growth. Through our programs, students foster relationships, refine communication skills, discover teamwork, and use self-discipline.
Experiential education and leadership opportunities through Campus Recreation complement the educational mission of the university and help all involved in growing and developing transferable skill-sets. Serving as a unit within the Division of Student Affairs and part of the Campus Life core, Campus Recreation is a critical partner and collaborator with university units both inside and outside of the division.
Throughout the year, Campus Recreation has continued its efforts to enrich the campus experience. There were many achievements along the way, including:
Completed the construction phase of the Trojan Fitness and
Wellness Center
Realigning the organizational structure, and adding new positions
to enhance operations and better serve the campus community
Adding facility management technologies to improve operations
Increased opportunities for internal and external competitive
sports programming
Offered virtual and in-person actives and programs to keep
students engaged
Renewing collaboration with academic and university
departments, such as Kinesiology, Athletics, and Events and
Conference Services.
New recreation facilities, as well as practical and appropriate use of financial, technological, physical, and human resources, will drive the department into the future. Campus Recreation strives to be a leader on campus and in the field of university recreation. We believe the results from this year prove that to be true. I hope you enjoyed learning about our programs, services, facilities, and student development and see how Campus Recreation impacts the TROY community.
Our Mission
The TROY University Campus Recreation Department serves as a recreational outlet for TROY students. Our program offers a variety of sports and activities in order to accommodate TROY University's dynamic student body. The TROY University Campus Recreation staff works diligently to ensure the services provided are fair and equitable to all students as well as creating an environment conducive to positive socialization. In support of this Mission, the department facilitates and supports Wellness, leadership, collaborative partnerships and student development.
Staff Directory
The Campus Recreation Staff consists of University personnel and student workers. Staff members work to see that the program operates safely and fairly for all participants. The staff welcomes any suggestions directed toward improving the quality of our program.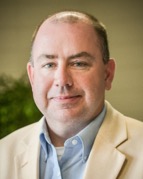 Shane Tatum, Ph.D.
Director of Campus Recreation
Statum45431@troy.edu | 334-670-3193
Dr. Shane Tatum currently serves as Director of Recreation and Wellness at Troy University. Dr. Tatum joined Troy University in June of 2005 as the Coordinator of Recreation Facilities. Before coming to TROY, Dr. Tatum served eight years as the Program/Aquatics Coordinator at The Eufaula Parks and Recreation Department in Eufaula, Al. He earned a Bachelor of Science from TROY, a Master of Science in Sport and Fitness Management from TROY, and a Ph.D. in Sport Management in 2018 from Troy University. Dr. Tatum enjoys watching his kids participate in leisure activities and spending time in the outdoors. Dr. Tatum lives in Troy with his wife Jessica B. Tatum, and his two children, Bryce and Ella.
Joey Billeter
Coordinator of Competitive Sports
jbilleter@troy.Edu | 334-670-3193
Joey Billeter currently serves as the Coordinator of Competitive Sports at Troy University and has served in this position since January of 2020. In his current position, Joey oversees club sports and is responsible for programming recreational activities for the Troy student population. Before coming to Troy, Joey worked at Samford University assisting with all aspects of the Campus Recreation department. He earned a Bachelor and Master of Science in Recreation Park and Tourism Administration from Western Illinois University, ending in 2018. Joey enjoys watching sports and many forms of active recreation.
Theresa Fuller
Coordinator of Fitness and Wellness
tfuller@troy.edu | 334-670-3193
Theresa Fuller is the Coordinator of Fitness and Wellness at Troy University. With over 30 years as a fitness professional, Theresa received her first certification as a group fitness instructor through AFAA in 1991. She instructed group fitness programs for the U.S. Air Force at Hurlbert Field, Florida and served as the Aerobics Coordinator for the YMCA in Enterprise, Alabama. Theresa holds two national certifications through the NSCA as a Certified Strength and Conditioning Specialist and Certified Personal Trainer. Additional certifications include a Level 1 U.S.A. Weightlifting, Level III Medical Fascia Stretch Tissue Specialist and a Cupping Massage Therapist. She received a Bachelors of Science in Kinesiology and Exercise Science from the University of Nevada in Las Vegas in 2015. Theresa also holds a post bachelor concentration in nutrition and received her Master's of Science degree in Kinesiology and Exercise Science in 2018 from Troy University in Troy, Alabama. Theresa is the owner, operator of Fuller Farms in Luverne, Alabama, where she lives and raises cattle, chickens and enjoys spending time with her grand children.