A MESSAGE TO PARENTS
CHANCELLOR JACK HAWKINS, JR.
A Japanese proverb advises us to "embrace change or be swept away by it." This is the challenge facing many of us in higher education administration, and it may have ramifications for your student.
I have said before that nothing has changed higher education in my lifetime like the revolution in technology. The advent of personal computing and later, the World Wide Web, ushered in a new era for colleges and universities. Twenty years ago, about 500,000 students took courses online. Today that number is 10 million and growing.
The shift to a technology-based society has contributed to another recent trend in higher education: the increasing pressure on colleges and universities to produce job-ready graduates in disciplines related to science and mathematics. Labor analysts predict that in 20 years 60-80 percent of current jobs will disappear due to changing technology. Moreover, 65 percent of children in elementary schools will work in jobs that don't currently exist. This means students must master the fundamental skills of communication, analysis and critical thinking that are obtained through a classic university education.
I am not urging parents to steer students toward careers in science and mathematics if the students show little aptitude in these disciplines. I am urging parents to have a frank discussion with their students regarding choices of major. The best major course of study is one that fuels the passion of the student and, at the same time, enables the student to make a living after graduation. As an aside: The longer I serve as Chancellor, the more I am convinced that a student should seek an internship or professional work experience before graduation. Proving to potential employers that you have excelled in the workplace makes a powerful statement!
Another factor that affects the choice of major is rising student debt. Two years ago, total student debt in the U.S.A. topped $1.4 trillion and for the first time was greater than credit card debt. The average loan debt for the class of 2016 in U.S. higher education was $37,172. In Alabama, that number was $31,275. I am proud that the average loan debt for TROY graduates is much lower at $21,354, but that does not alter the need for caution and prudence on behalf of both students and their parents. Here are some tips for keeping debt low:
Do not take out student loans unless they are needed for degree completion.
Consider economizing in other areas, such as housing or transportation.
Manage money wisely with a budget. Do not take out loans to offset poor money management choices.
Students entering their senior years should think twice before changing majors, which will extend an undergraduate career by several semesters and potentially add more debt.
Work begins on student fitness center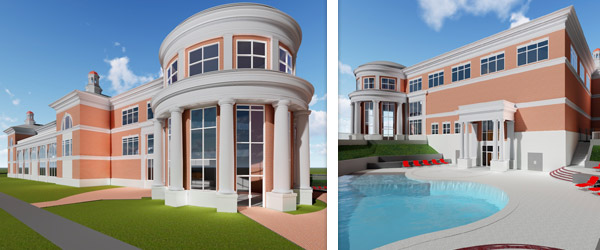 The official groundbreaking for the new student fitness center was held Friday January 19. The 78,000-square-foot building will house a multiactivity court, a basketball court, a free-weight training area, a circuit weight training area, special aerobic rooms, an outdoor swimming pool, a multi-level walking track and four offices. We expect to complete the project in time for fall semester 2019. Read More >>
TROY students take time to serve others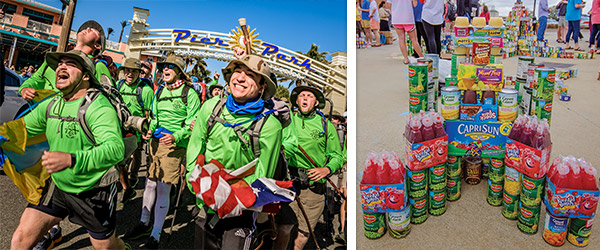 An important, but often overlooked, aspect of college life is developing the good habit of "paying one's civic rent." I am proud our students are giving back in a variety of ways. Here are a few of the latest examples from this semester:
The brothers of Alpha Tau Omega raised $60,000 for wounded military veterans through their philanthropic six-day walk from Troy to Panama City Beach, Florida. Last year's walk raised $47,000. Read More >>
The Student Government Organization and our Student-Athlete Advisory Committee joined forces to collect goods to assist the victims of a tornado that hit the Jacksonville State University Campus. Read More >>
For the eighth year, students will collect canned goods for area food banks through the Campus Kitchens Castle Contest. Teams build castles out of the donated canned items, which created a stark visual reminder to their classmates about the need to help the hungry. Read More >>
Students majoring in accounting are donating their services to prepare income tax forms free of charge for low-income families in the Troy area. This is the sixth straight year TROY students have participated in the Volunteer Income Tax Assistance program. Read More >>
Invest in TROY through purchase of a license plate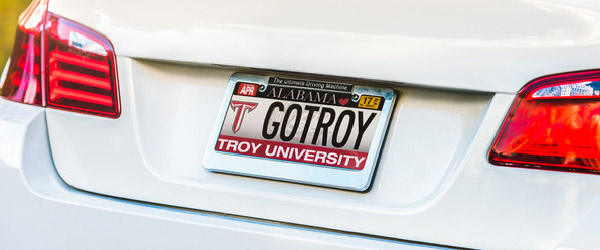 Alabama residents have the opportunity to invest in the future of Troy University through the purchase of an automobile license plate. Sales of TROY license plates fund our Trojan Pride Scholarship, which provides $750 to defray expenses of students studying abroad and also provides financial support to students in need. The gift is tax-deductible, and $48 of the cost goes to scholarships. Purchasing a plate means cash savings for you, as we reduce the $100 student parking fee to $25, if your student's vehicle has a TROY license plate. Get Your Tag Today >>
Consider study abroad for your student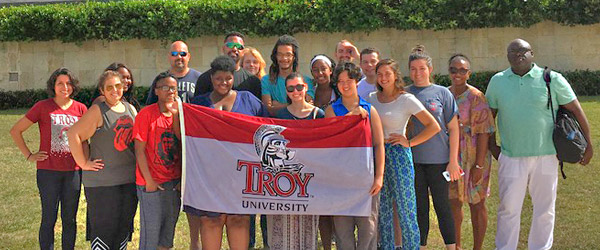 Troy University takes pride in its designation as Alabama's International University. Students from more than 76 nations who speak more than 85 languages are enrolled at TROY. There is another international aspect of our University that can benefit students for a lifetime—the opportunity to study in another country.
Every academic college sponsors a variety of study-abroad options to the following nations: Argentina, Australia, China, Costa Rica, Cuba, Ecuador, France, Georgia, Greece, Israel, Italy, Japan, South Africa, Spain, Uganda and the United Kingdom, plus several others. If your student is interested in learning more, he or she can call the Office of International Programs at 334-808-6128. In addition, each student is eligible for a $1,000 study-abroad scholarship to help defray expenses. Read More >>
Trojan sports: Bowl win completes best-ever FBS season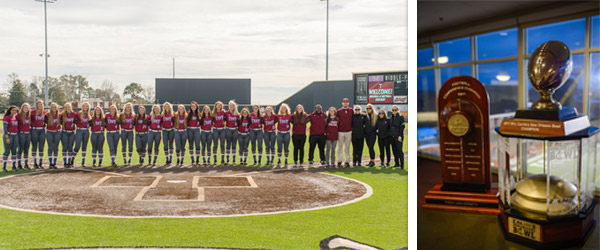 Our Trojans' best season at the Football Bowl Subdivision level concluded with a 50-30 win over the University of North Texas in the New Orleans Bowl for its 11th win. One of the highlights of the trip to New Orleans was our first graduation ceremony for football players and band members who could not participate in fall commencement due to bowl gameweek activities. It was one of the more inspiring events I have attended as Chancellor at TROY.
There is more great athletics news outside of football. Our Trojans' baseball team is off to a hot start and is contending for the lead in the Eastern Division of the Sun Belt Conference. The softball team defeated number 21-ranked Louisiana-Lafayette. The golf program remains strong, as both men's and women's teams are looking to repeat as NCAA tournament qualifiers. Read More >>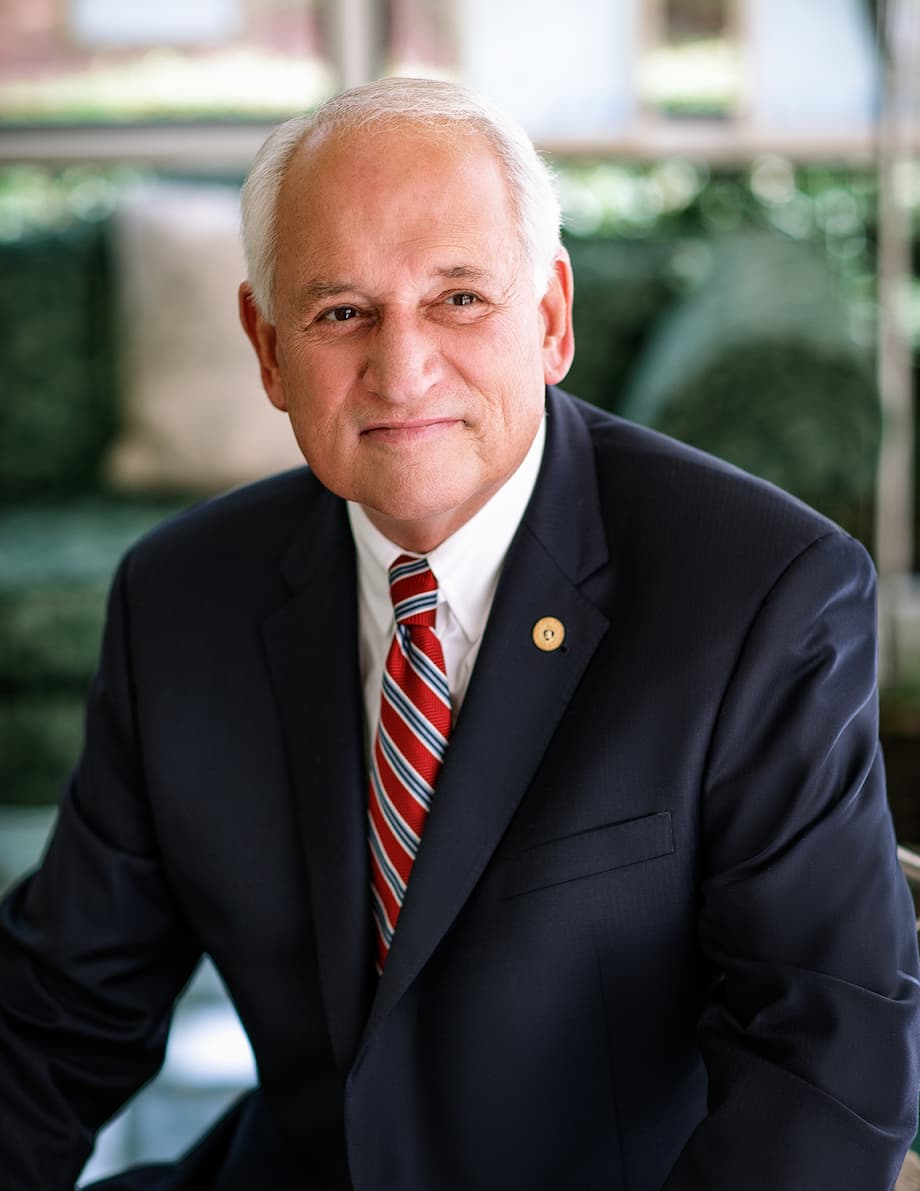 In closing, let me thank you for the privilege of serving your student. Our goal is to provide a top-quality experience for all students, and we are working to enhance all that we do for them!
Sincerely,

Jack Hawkins, Jr., Ph.D.
Chancellor