A MESSAGE TO PARENTS
Chancellor Jack Hawkins, Jr.
No tuition increase for the third consecutive year
Troy University is committed to accessibility and affordability, which is why we announced that we will not raise tuition for the third consecutive year. Our Trustees and senior administrators place a high priority on stewardship, cost savings and sound financial management. This has enabled us to avoid raising the cost of attending TROY. With inflation approaching 8 percent, increasing the cost of everything from groceries to gasoline, we wanted to ensure our students could afford to return to school in the fall.
Moreover, we are proud that our tuition and cost of attendance are far below the state average. This makes TROY one of the best value institutions in our region.
We are also continuing our Clear Cost Plan pricing structure that eliminates most fees and sets only three tuition rates, one for undergraduate, one for graduate, and one for doctoral. The goal was to create a transparent and easy-to-understand billing structure for the benefit of students and parents. If you have tried to decipher a cable TV bill or a medical statement with multiple add-on fees, you will appreciate this approach.
---
University praised for stewardship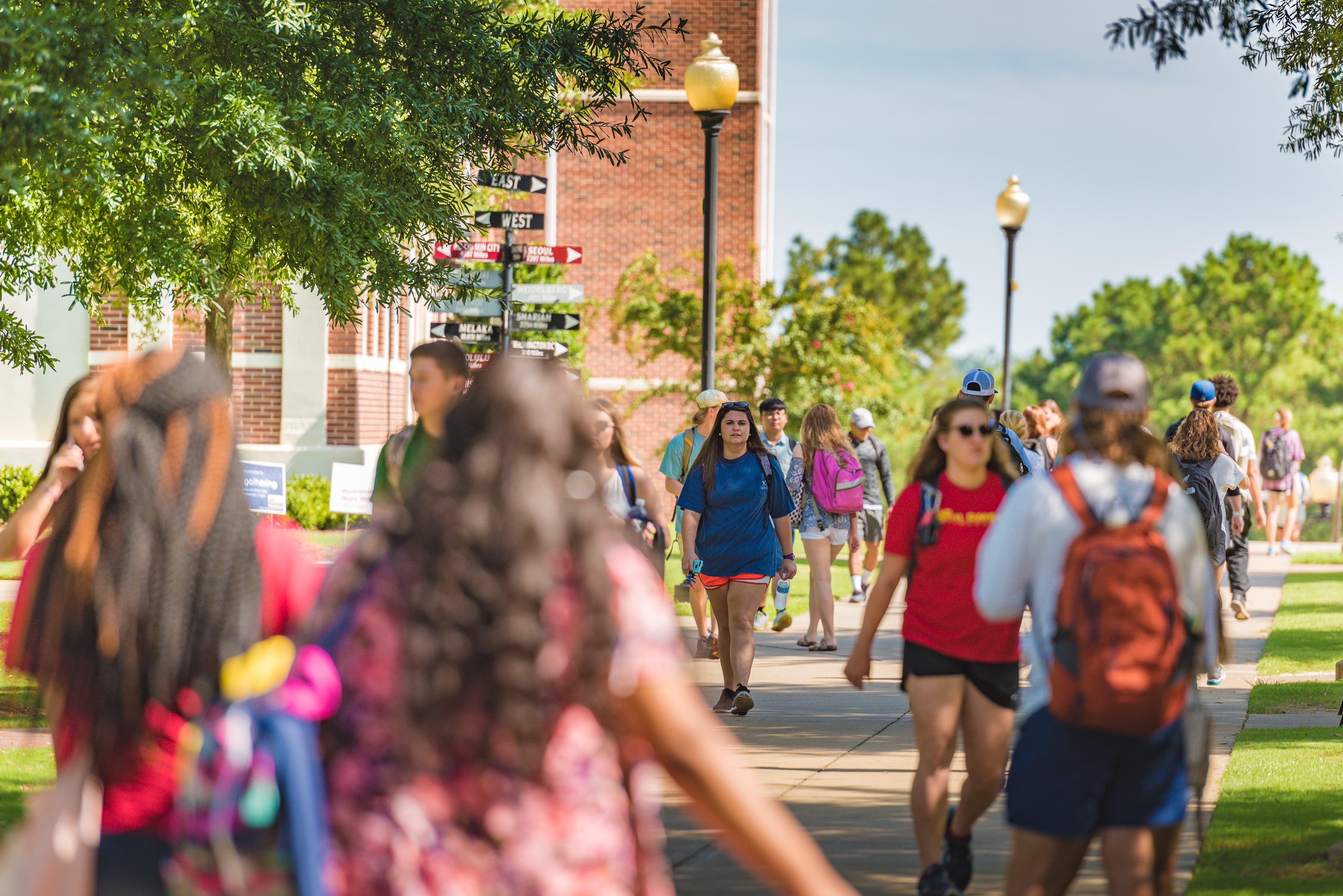 We are pleased that our cost-savings efforts have been noticed by the Partners for College Affordability and Public Trust, a national organization committed to holding down the cost of higher education to the consumer. TROY was featured in a publication entitled Rightsizing College: A case study on how Troy University leaders modeled an adaptive and affordable institution to meet the evolving needs of their students and community.
Among other things, the case study praised TROY for holding the line on tuition and for encouraging our financial aid counselors to discourage students from taking out loans to fund their education unless it is absolutely necessary. The results are evident: While the national average for indebtedness is more than $30,000 for the average student, TROY students average approximately $19,000 in debt once they graduate.
Other institutions profiled for good stewardship in the study included the University of Florida System, the University of Illinois System, the Texas A&M System and Western Hills Community College in California. If you wish to read the study, it may be found at this link.
---
Study abroad an excellent experience for your student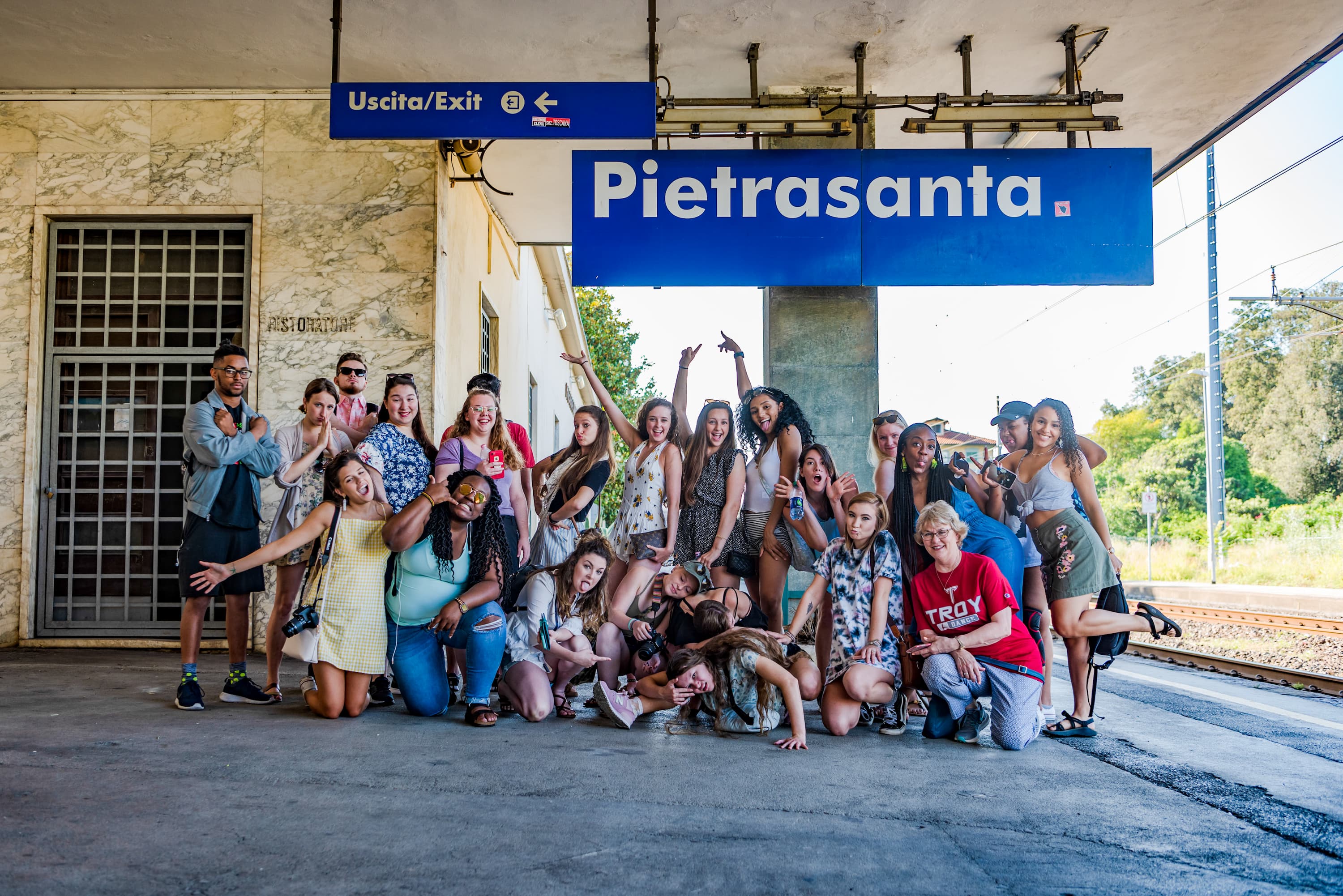 With the worst of the global pandemic seemingly behind us, TROY is resuming a full schedule of study-abroad experiences. The benefits of studying abroad are many. Students not only get to see the world, they also experience different cultures and different approaches to education. Research shows that students who participate in study abroad programs are 6-10 percent more likely to graduate in four years than their classmates.
Moreover, study-abroad experiences will serve students well when it is time to apply for graduate school or seek that first job. A survey of employers conducted before the pandemic revealed that 41 percent of potential employers said they would offer a higher salary to a job candidate who has studied abroad. Potential employers say they are attracted to candidates that exhibit a level of self-sufficiency and initiative, which study abroad provides.
Upcoming study-abroad destinations include Cuba, Greece, Galapagos, United Kingdom and Ireland, Italy, Peru, and Costa Rica, among many others. An excellent option is studying an entire semester abroad with one of our many partner universities. A semester overseas gives students the chance to immerse themselves in another culture.
Studying abroad can lead to once-in-a-lifetime experiences, as our students majoring in anthropology and archeology learned this semester. In partnership with the University of Pisa, our students participated in a three-week archeological dig in Vada Volterra, Italy, where they uncovered ruins dating to 700 A.D.
Encourage your students to make studying abroad a part of his or her TROY experience. Have them call 334-808-6128 to learn more.
---
Students studying abroad will receive $1,250 scholarship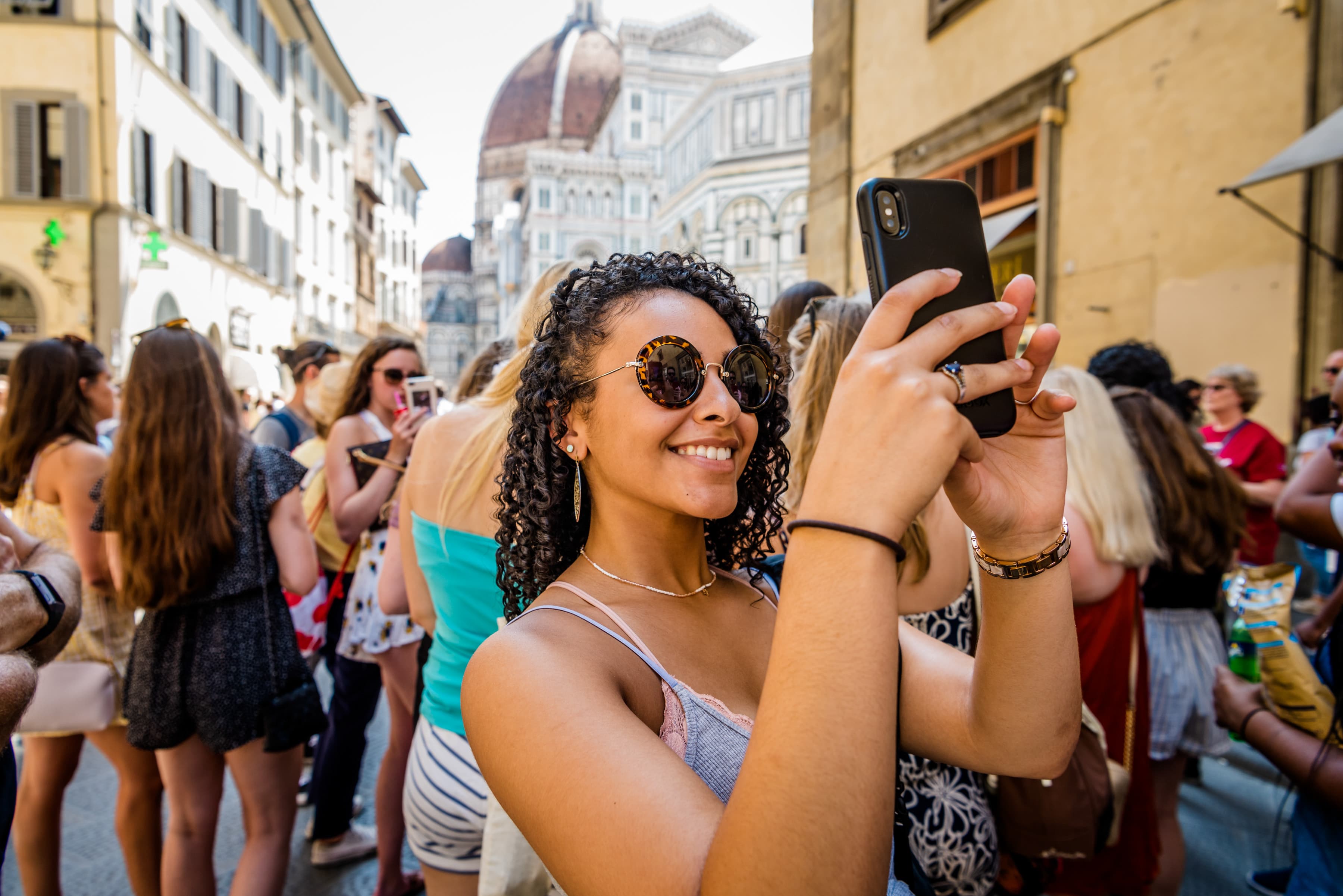 Troy University is so committed to encouraging our students to study abroad that we provide a $1,250 scholarship that is renewable for three additional trips. This means students who take an annual trip to study in another nation through TROY can earn a total of $5,000 in scholarships over their academic career.
This scholarship is funded through sales of TROY license plates for automobiles or boats to Alabama residents. The tag purchase is tax-deductible, and $48 of the cost goes to scholarships. Purchasing a plate means cash savings for you, as we reduce the $100 student parking fee to $25 if your student's vehicle has a TROY license plate.
---
Plan ahead for graduate education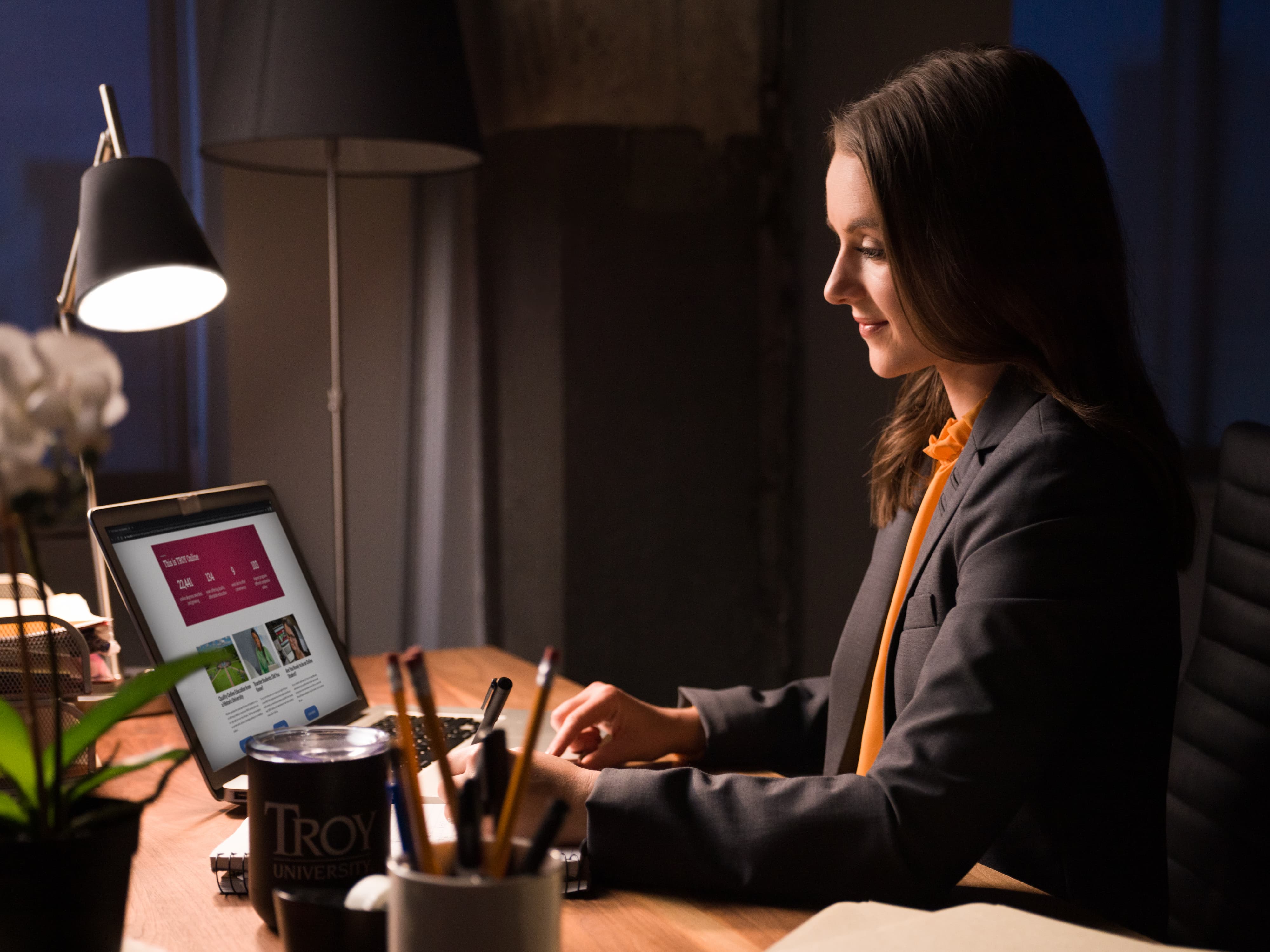 In today's marketplace, having a master's degree can give your student a competitive edge, however, after attending college for four years - or more - to earn a bachelor's degree, many students may be reluctant to invest the time and money for graduate degree.
That's why we have developed fast-track graduate-degree programs designed to be completed in one year. We offer these programs across several disciplines, including business administration, criminal justice, education, human resources, management, social work and strategic communication. Most of the programs are offered online, making it easier for adult learners to access the education they need.
If your student is interested in continuing his or her education beyond the bachelor's degree level, but is also eager to begin a career, please have them visit our Fast Track master's degree program page.
---
Online programs ranked among nation's best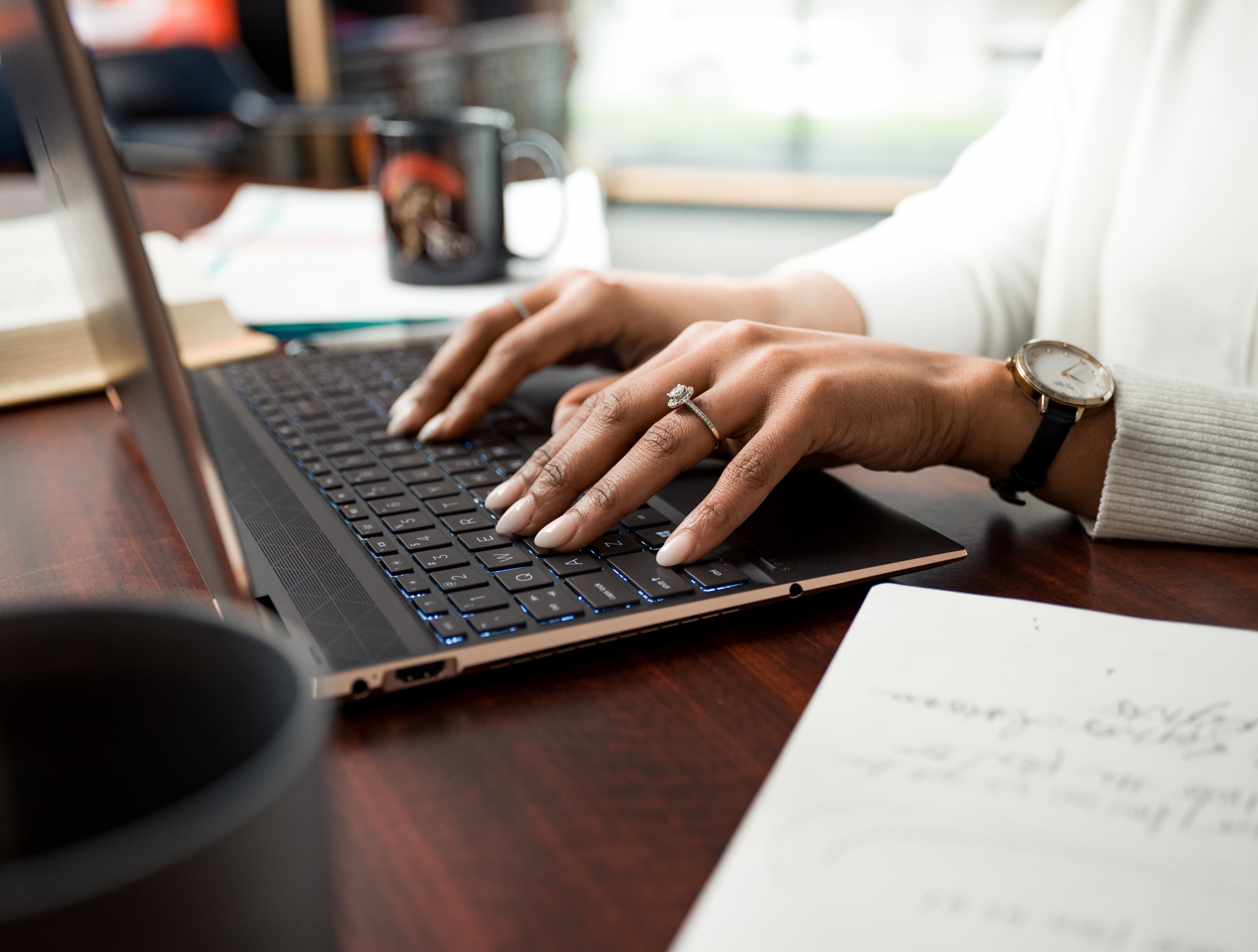 Troy University's online degree programs in psychology, business and criminal justice have received national recognition from one of the premier ranking services, U.S. News and World Report. The magazine ranked our bachelor's degree in psychology at number 21 in the nation.
In addition, TheBestSchools.org ranked our online bachelor's degree in sport management number one in the nation, our online master's degree in sport management number three in the nation, and our online bachelor's degree in hospitality management number 15 in the nation.
Send us good students!
We take seriously our role of serving our students. I say often that students are the heart of the University, and the most important thing we do is serve them. If you are pleased with your students experience at TROY, please let others in your community know and send more excellent students to us. I can assure you, we are committed to providing the best University experience on the most beautiful campus in Alabama!
Sincerely,

Jack Hawkins, Jr., Ph.D.
Chancellor