A MESSAGE TO PARENTS
Chancellor Jack Hawkins, Jr.
With the introduction of vaccines to combat Covid-19, we are seeing a loosening of the virus' grip this spring. Accordingly, our theme is "Have Fun in '21!" as we prepare to welcome our students back for the fall semester.
We are preparing for a return to regular operations this fall, including in-class instruction, a full complement of campus events, from fine arts to athletics, and full usage of facilities such as our new student fitness center. Further, we anticipate that many events that were held virtually in 2020, such as meetings of campus organizations, to return to in-person status. In fact, we hope the availability of vaccines means we can also dispense with masking and social-distancing requirements. As always, your students' safety is our first priority.
If your student has been taking classes online, but would prefer in-class instruction, please encourage him or her to plan to return to campus. Likewise, any students who "stopped out" entirely due to the pandemic should plan to resume their academic careers with us this fall. We look forward to seeing them on campus!
---
Keeping student debt in check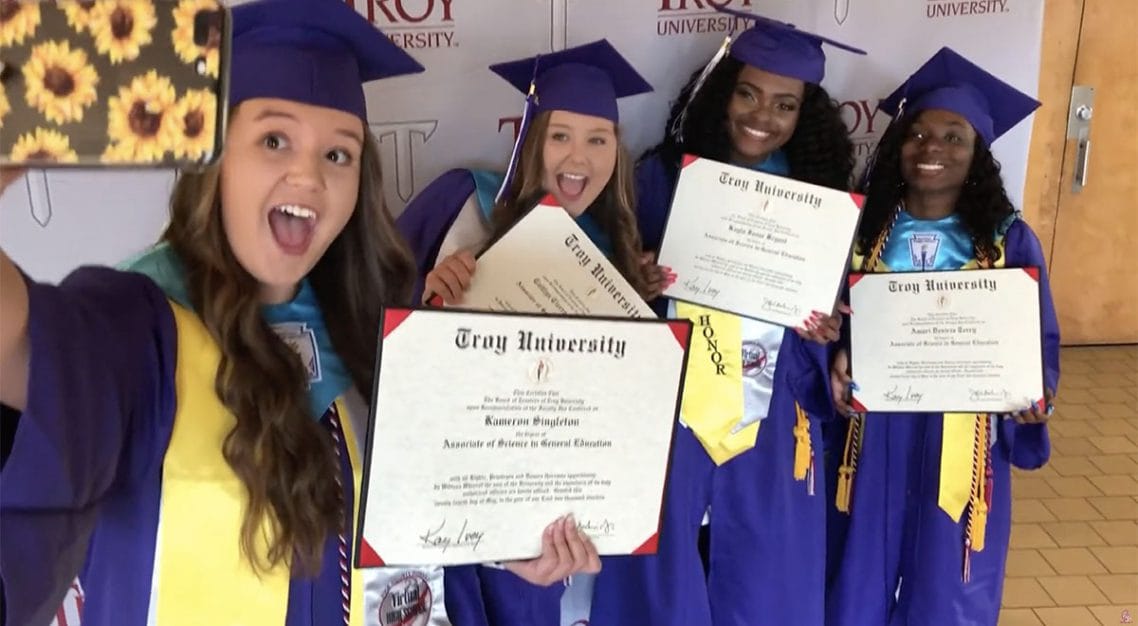 I have often referred to student loan debt as the "scourge of American higher education," and the latest statistics are startling:
Student loan debt in the United States totals $1.71 trillion and grows six times faster than the nation's economy.
43 million Americans, undergraduates and graduate students, with student loan debt owe an average of $36,510 for their federal loans.
The average public university student borrows $30,030 to attain a bachelor's degree. By contrast, undergraduate student debt at Troy University averages $19,964.
I am proud that TROY graduates owe on average $10,000 less than their counterparts across the nation. The "secret" to our success is diligence and common sense on the part of our financial aid staff. Our counselors emphasize to students that they should not incur debt unless it's the last resort to complete their degree programs.
Our administration has done its part to hold the line on expenses by forgoing tuition increases over the past two years. We want our students to succeed once they leave this special place, and success is more likely without the burden of crippling debt.
---
Enhanced scholarship program can help your student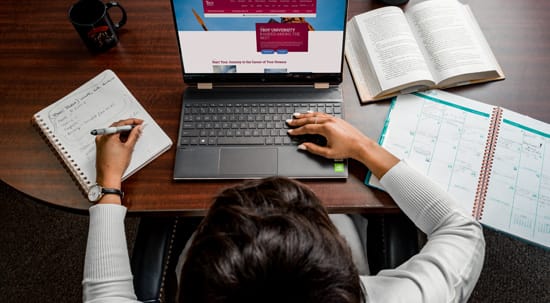 Another way Troy University helps its students — and their families — avoid debt is through our scholarship program. We offer institutional scholarships to students based on past academic performance and leadership ability. In addition, the Troy University Foundation offers privately endowed scholarships to supplement our institutional awards, all with the goal of attracting the best students to TROY.
In 2019, we changed our eligibility requirements so more students could qualify for institutional scholarships. We awarded more than $32 million in institutional scholarships last year. Our Foundation awarded almost $1 million, a five-percent increase over the previous academic year. Our goal is to surpass $1 million in Foundation scholarships awarded during 2021.
---
Rankings an indicator of excellence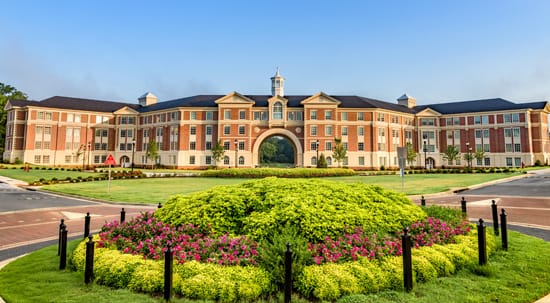 Troy University is ranked among America's best:
U.S. News & World Report ranked TROY as one of the top 20 "Most Innovative Universities in the South" and listed the University as one of only 134 schools to be included in the publication's "2021 Best Regional Universities South" list.
Accounting Today ranked our School of Accountancy in the Sorrell College of Business 16th nationally.
Learn.Org ranked the online bachelor's degree program in social work 7th in the nation.
The Master in Business Administration program was ranked 3rd in Great Business Schools' "10 Most Affordable International Business MBA Degrees for 2021."
Intelligent.com has ranked nine of our degree programs among the best in the country. Programs recognized and their ranks are: Master's in Adult Education (10th); Bachelor's in Sports Management (14th); Bachelor's in Human Services (22nd); Master's in Sports Management (23rd); Master's in Environmental Management (24th) and overall Master's Degree Programs (29th).
Best Value Schools has named TROY's Ph.D. in Sport Management as one of the top 10 programs of its kind in the country.
Please take note that many of our programs cited for excellence are master's degree and doctoral programs. Our changing world will require life-long learners. Your student should consider seriously enrolling in a TROY graduate program after receiving the bachelor's degree.
Data from the U.S. Bureau of Labor Statistics show the correlation between education and earning power. Take a look at the median weekly incomes by levels of education:
High school diploma–$712
Some college, no degree–$774
Associate degree–$836
Bachelor's degree–$1,173
Master's degree–$1,401
Doctoral degree–$1,743
Professional degree–$1,836
It's clear that earning a graduate degree makes dollars and sense for your student!
---
Campus physical improvements on tap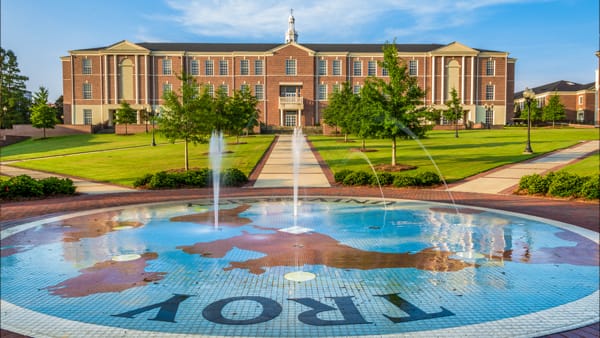 Troy University takes pride in being Alabama's most beautiful campus, and we have several new construction projects that will add luster to our buildings and grounds.
This spring, we begin the process of razing McCartha Hall on the Troy Campus to make way for a new Center for Materials and Manufacturing Sciences. We have received more than $20 million in grants from the National Institute for Standards and Technology for operational support of this new center. The focus of the center will be polymer science and plastics research.
In November, we will begin construction on a new health sciences building, which will be adjacent to the new Center for Materials and Manufacturing Sciences. We expect to complete that project in 2023. It will be a much-needed addition to campus, as our Nursing and Allied Heath programs in the College of Health and Human Services are among the best in the nation and deserve a facility to reflect this excellence.
In 2022, we plan to convert Wright Hall, constructed in 1939, into a black-box theatre for our College of Communications and Fine Arts. For more than 80 years Wright Hall has served as a gymnasium. Our theatre and dance students will enjoy rehearsing and performing in this new venue.
---
Over 280 million view Chinese TV program
featuring TROY's Terracotta Warriors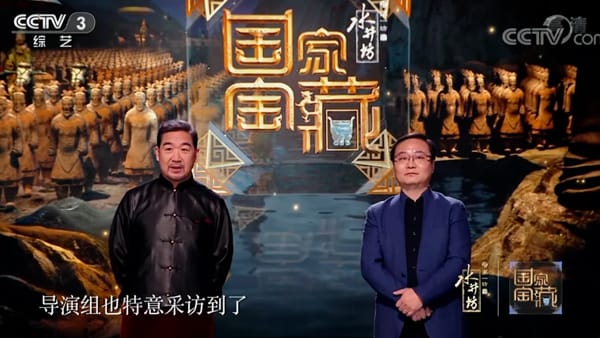 Troy University takes great pride in our designation as Alabama's International University. Recently, our display of replica Chinese Terracotta Warriors was seen by an audience of more than 280 million in China as part of a segment of a popular television show called "Nation's Greatest Treasures."
---
Support our scholarship program:
Purchase a TROY license plate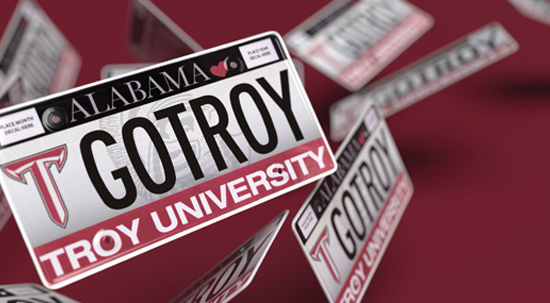 Alabama residents have the opportunity to invest in the future of Troy University through the purchase of an automobile license plate. Sales of TROY license plates fund our Trojan Pride Scholarship for first-time students from Alabama whose family is affiliated with our National Alumni Association and the Chancellor's Award for Global Competitiveness, which provides a $1,250 scholarship for students studying abroad. This means students who take an annual trip to study in another nation through TROY can earn a total of $5,000 in scholarships over their academic career.
As we look to life after the pandemic, we expect travel bans to be lifted and we can re-start our study abroad program. It's important that our students receive these international experiences. The gift, $50, is tax-deductible, and $48 of the cost goes to scholarships. Purchasing a plate means cash savings for you, as we reduce the $100 student parking fee to $25 if your student's vehicle has a TROY license plate.
---
In closing, I have heard from several parents over the past few months thanking us for making the decision to return to in-class instruction for the fall of 2020. When asked by a news reporter to name the most important but difficult decision we made during this most unusual year, I responded, "The decision to return to class in August." We were among the first universities to make this decision, and it was the right decision. I am proud of our faculty and staff for stepping up to ensure a smooth transition to online learning last spring, and then to return for in-class instruction in the fall semester.
We take pride in serving your students. Thank you for entrusting them to the dedicated faculty and staff at Troy University.
Sincerely,

Jack Hawkins, Jr., Ph.D.
Chancellor