A MESSAGE TO PARENTS
Chancellor Jack Hawkins, Jr.
To say this spring semester at Troy University has been unlike any other would be an understatement. The coronavirus pandemic has dominated our actions, but we are comforted by the notion that, in the words of the old adage, "This too shall pass."
We have resumed normal operations on our campuses on June 1 in anticipation of welcoming students back to campus in August for in-class instruction for fall semester. Further, we are planning commencement exercises on the Troy Campus for July 24 not only for students who were scheduled to graduate this summer, but also for students denied the chance to participate in the May commencement due to the pandemic.
When you and your student discuss life after the bachelor's degree, I hope graduate school is at least one option you will consider. Troy University offers more than 100 graduate degree program options for your student to consider. Many of these classes are offered online, so students are not bound by place or their first job. Moreover, we offer 10 "fast-track" graduate degrees that can be completed in 30 academic hours, or one calendar year.
History is filled with examples of earth-shattering events that have changed our lives forever, such as the Great Depression, World War II, the Civil Rights Movement, Vietnam, and the events of September 11, 2001. In each case, the axiom, "It's not how far you fall, it's how high you bounce" applies.
Troy University will weather this storm and emerge as a stronger institution because of our extensive background in online education. As a pioneer in distance learning, TROY transitioned seamlessly from in-class to online instruction. At the same time, institutions which were late to adopt online delivery methods are floundering. Since we will not return to in-class instruction until the fall term, our expertise is serving us well, indeed.
We have known for years that the university of the future will be both high-tech as it offers a buffet of delivery options, and high-touch as it relates to personalized student service. I am proud of our faculty and students for making this transition, even as we prepare to return to regular operations.
I suggest parents and their students work together to plan for your student's return to campus this fall. Now is the time to set priorities for the remainder of your student's academic career.
Priority Number One: Manage Student Debt Wisely
The Covid-19 epidemic has had an adverse effect on our economy, so the issue of college cost and rising student debt will only grow in importance. Total student debt in the U.S.A. is approaching $1.7 trillion, with the average student debt nationally and in Alabama approaching $30,000. I am proud that Troy University's average undergraduate debt is "only" $19,204, but families must remain vigilant to keep debt low.
My number-one message to parents on this topic is this: Do not take out student loans unless they are needed for your student to complete his or her degree! And, don't take out loans because you have failed to put your student on a strict budget. Turn to other areas for economizing first, such as housing, transportation, or "extras" such as top-of-the-line smart phones.
Students Eligible for CARES Act Grants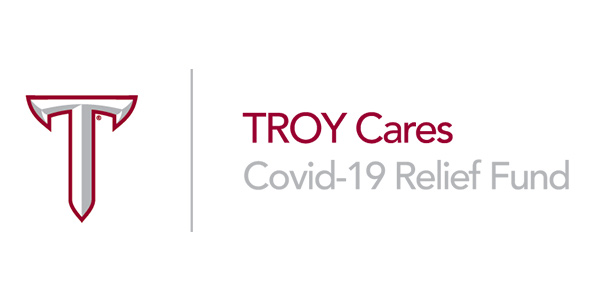 To help ease the financial burden on our students, I am pleased to announce that TROY students affected by the disruption of campus operations this spring can apply for emergency financial aid grants through the federal Coronavirus Aid, Relief, and Economic Security (CARES) Act.
To be eligible for a grant, your student must have been taking in-class courses at a Troy University location as of March 16, 2020. Additionally, a student must have filed a Free Application for Federal Student Aid (FAFSA) and be eligible to participate in financial aid programs under Section 484 in Title IV of the Higher Education Act of 1965.
The amount of each grant will vary based on a student's Title IV financial aid status, with the average award being about $600. This money is a grant and does not have to be repaid. If you have questions regarding CARES Act funding at TROY, please call our Office of Financial Aid at 334-670-3186 or 1-800-414-5756.
Priority Number Two: A Study-Abroad Experience for Your Student!
Troy University takes pride in its designation as Alabama's International University. Students from more than 76 nations who speak more than 85 languages are enrolled at TROY. There is another international aspect of our University that can benefit students for a lifetime — the opportunity to study in another country.
Every academic college sponsors a variety of study-abroad options to the following nations: Argentina, Australia, China, Costa Rica, Cuba, Ecuador, France, Georgia, Greece, Israel, Italy, Japan, South Africa, Spain, Uganda, and the United Kingdom, plus several others. If your student is interested in learning more, he or she can call the Office of International Programs at 334-808-6128. In addition, each student is eligible for a $1,250 study-abroad scholarship annually to help defray expenses.
Students who study overseas have an advantage when it comes to life after graduation, said a member of our faculty.
"TROY study-abroad programs aren't vacations – they are unparalleled opportunities for our students to become embedded in different cultures, to connect globally, and to build their professional portfolios in ways that will eclipse their competition in the job market," said Dr. Robbyn Taylor of the Hall School of Journalism and Communication.
The Covid-19 epidemic placed a hold on international travel and cut short several planned study-abroad trips. One of our first priorities as a university once we resume regular operations will be to restart these trips, for they can be life-changing experiences, according to many of our students.
Study-Abroad Scholarship Funded by License Plate Sales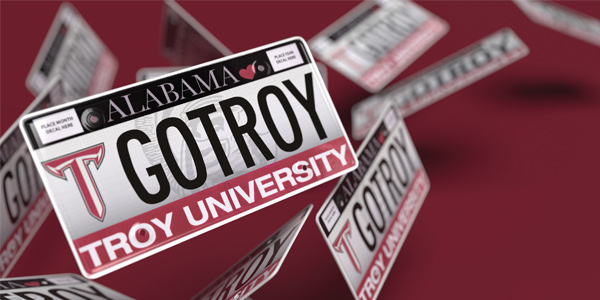 Alabama residents have the opportunity to invest in the future of Troy University through the purchase of an automobile license plate. Sales of TROY license plates fund our Trojan Pride Scholarship, which defrays expenses of students studying abroad and also provides financial support to students in need. The gift is tax-deductible, and $48 of the cost goes to scholarships. Purchasing a plate means cash savings for you, as we reduce the $100 student parking fee to $25 if your student's vehicle has a TROY license plate.
Priority Number Three: Practical Experience is the Key!
While we must continue to educate our students to excel in the world around them, we must also prepare them for the world of work. In light of rising unemployment rates caused by the Covid-19 pandemic, 85 percent of incoming college freshman say getting a better job is a top reason for attending college. To meet that demand, every degree program at Troy University offers an internship option. Encourage your student, regardless of major, to make an internship part of the undergraduate experience.
Why is an internship important for your student? A study conducted by the National Association of Colleges and Employers (NACE) revealed that 95 percent of employers said candidate experience was a major factor in hiring decisions. In addition, data shows that students who complete an internship earn about 15 percent more on average at their first job over their peers who did not complete an internship.
These national data mirror our experience at TROY. For example, a high percentage of our Risk Management and Insurance Program Students in the Sorrell College of Business have internships. As a result, 90 percent of our RMI graduates receive job offers after graduation.
Students should contact their professors or department chairs to inquire about internship opportunities. Our Career Services Center located in the John W. Schmidt Student Success Center in Eldridge Hall is also a good source for tracking down internship leads.
Troy University Through the Air - Alabama's Most Beautiful Campus!
Enjoy the aerial views of Troy University. Founded in 1887, Troy has expanded its campus in Troy, Alabama, on over 1,000 acres of land. Alabama's most beautiful campus is home to rolling hills and beautiful landscapes that help make TROY a Tree Campus USA.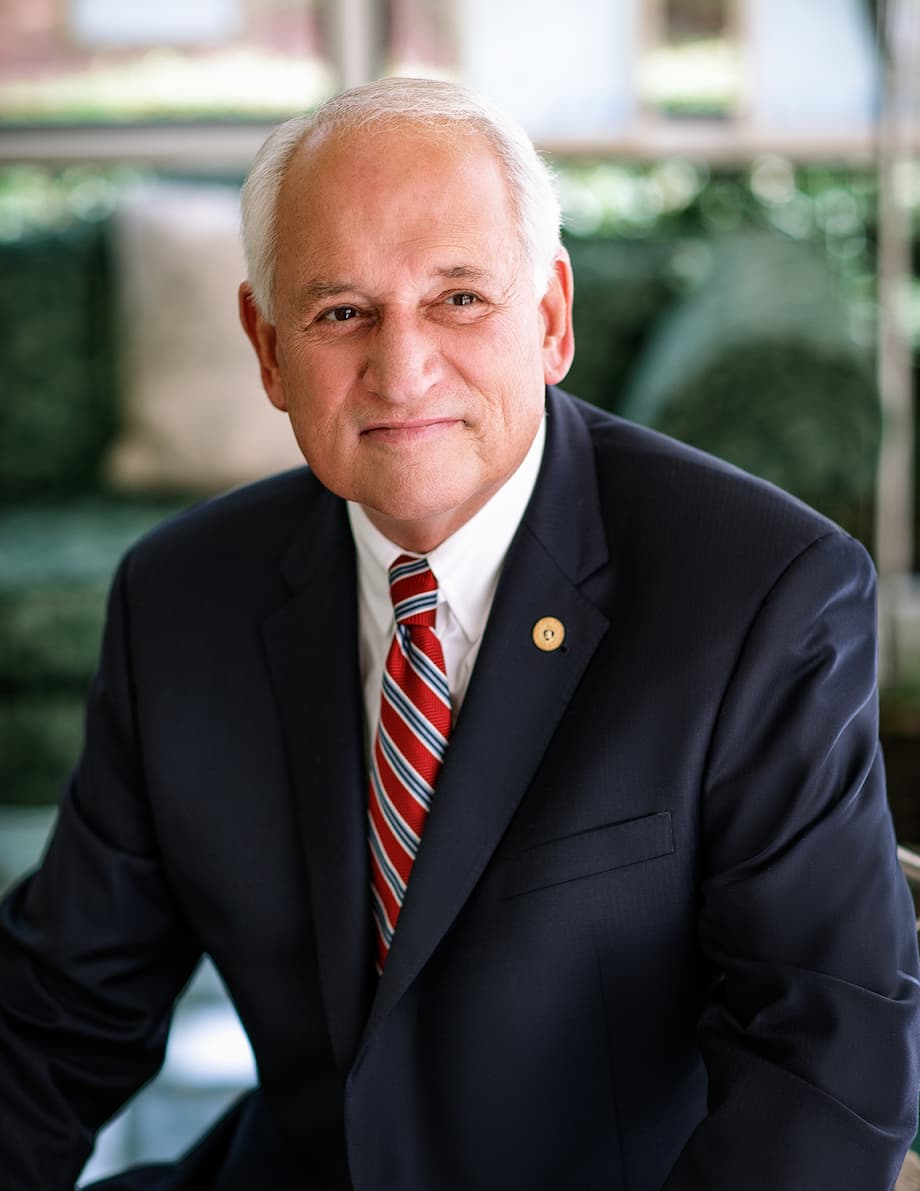 In closing, I look forward to the day when we can say to our students "welcome home." Our faculty and staff take pride in the culture of caring we have created at TROY, and it's an honor to serve your student.
Sincerely,


Jack Hawkins, Jr., Ph.D.
Chancellor