A MESSAGE TO PARENTS
Chancellor Jack Hawkins, Jr.
Dear Parents:
Each year, I have dozens of conversations with students and their parents regarding job prospects after graduation. I cannot help but contrast the challenges of today's students with the situation I faced more than 50 years ago.
In the previous generation, a college diploma almost certainly translated into a good job and a stable career, while that proposition is not a certainty today. Make no mistake, a college degree is still worth the investment. According to the U.S. Department of Labor, the pay gap between those with a four-year degree and those with a high school degree is at a record high. Those with a four-year college degree earn a median weekly salary of $1,137, whereas employees with a high school degree average $678.
U.S. colleges and universities are facing the fact that employability of graduates is more important than ever, especially with U.S. college graduates carrying an average student loan debt of $33,000—and that's just for bachelor's degree holders. Moreover, elected officials and policymakers are demanding that public universities do more to ensure their graduates can obtain gainful employment after graduation.
TROY loan debt below average
I am proud that even though the average college loan debt is $33,000 nationally and approximately $30,000 in Alabama, the average TROY graduate leaves owing an average of $19,000 by comparison. Our financial aid staff is diligent when it comes to counseling students against taking out unnecessary loans. I counsel prospective students and their parents each year against incurring needless debt, as we have students leave each term because of financial reasons.
But the employability question extends far beyond the issue of paying off student loans. In the 21 century economy, our graduates are expected to change jobs a dozen times or more. The vast majority of our students want to know their degree will lead to a good first job, which often sets the tone for a successful career.
We at TROY have become more attuned to the job success of our alumni, and we are proud of our track record. Consider these statistics:
Our College of Business has identified 14,339 alumni, with 92% employed in their field.
Job placement for nursing graduates and athletic training graduates is 100%.
Job placement for graduates in our master's in sport management is 85%.
Job placement for bachelor's degree holders in hospitality management/tourism management is 85%.
100% of students majoring in education who completed internships in the fall of 2018 are employed.
Internships are a vital part of the academic experience
We are continuing to see evidence that gaining practical experience before graduation is a key component to securing that great first job. We have long seen the value of internships and co-op jobs in major fields such as education, accounting, management, and journalism. Now, it is clear students majoring in other disciplines need that practical experience. Beginning in the fall term of 2019, every TROY academic program will offer an internship option. This is a goal we set several years ago, for the sake of our students, I am delighted it has come to fruition.
Accreditation update: TROY among the elite
In our fall letter to parents, we announced that our Sorrell College of Business had achieved accreditation from the Association to Advance Collegiate Schools of Business, the world's leading institution of business schools. Only 850 institutions in 54 countries have achieved this designation—less than five percent of all colleges and universities in the world.
In February, we received further good news from AACSB, namely TROY is one of only 189 universities in the world to hold dual AACSB accreditation in both business and accounting. This places Troy University on the very top tier of business schools worldwide and signifies the deepest commitment by our faculty, staff, and administrators to building value in every TROY degree and setting our graduates apart from others in a globally competitive business world.
TROY license plates fund study-abroad grants
Troy University takes pride in its designation as Alabama's International University. Students from more than 76 nations who speak more than 85 languages are enrolled at TROY. There is another international aspect of our University that can benefit students for a lifetime—the opportunity to study in another country.
Every academic college sponsors a variety of study-abroad options to the following nations: Argentina, Australia, China, Costa Rica, Cuba, Ecuador, France, Georgia, Greece, Israel, Italy, Japan, South Africa, Spain, Uganda, and the United Kingdom, plus several others. If your student is interested in learning more, he or she can call the Office of International Programs at (334) 808-6128. In addition, each student is eligible for a $1,000 study-abroad scholarship to help defray expenses. That scholarship is funded by the sale of automobile license plates to Alabama residents. The gift is tax-deductible, and $41.75 of the cost goes to scholarships. Purchasing a plate means cash savings for you, as we reduce the $100 student parking fee to $25 if your student's vehicle has a TROY license plate.
ATO brothers give back during spring break
Members of the Alpha Tau Omega fraternity gave up a portion of their spring break to put "boots on the ground" to make a trek of 130 miles to Panama City Beach to raise money for wounded military veterans. ATO's annual "Walk Hard" philanthropy raised $71,000 this year, which is the 10th anniversary of the event.
Spring sports in full swing at Troy University
Late spring saw our women's basketball team finish the regular season with 22 wins and earned the program's first berth in the Women's National Invitation Tournament. Coach Chanda Rigby's programs have averaged 20 wins over the last five seasons.
One of the big highlights of the spring for our Trojan baseball team was an 8-4 win over in-state rival Alabama in Tuscaloosa.
Our women's softball team finished the regular season in second place in the Sun Belt Conference. Season highlights included two wins over Big 10 member Maryland and series sweeps of in-conference rivals, South Alabama, Texas-Arlington and Coastal Carolina.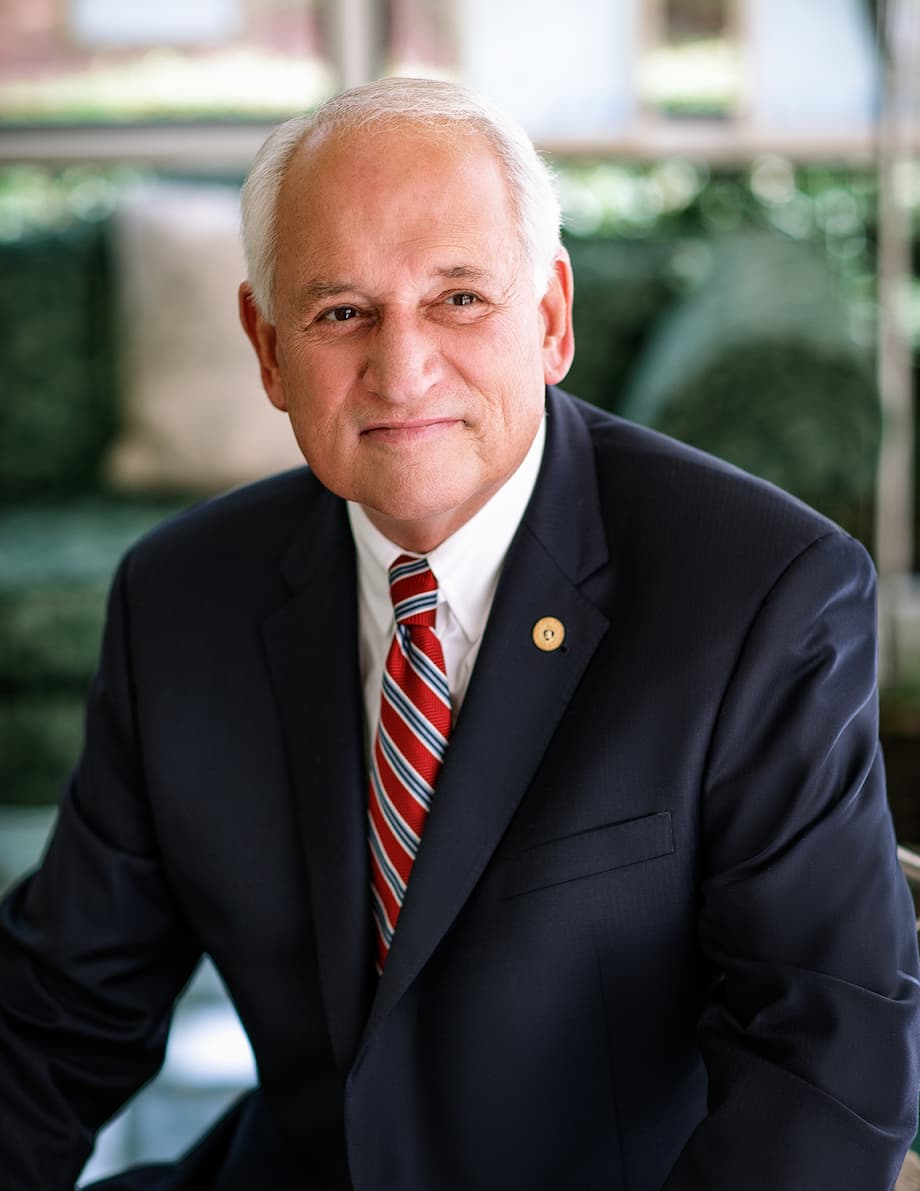 In closing, thank you for entrusting your students to us. It is an honor to guide them and serve them every day.
Sincerely,

Jack Hawkins, Jr., Ph.D.
Chancellor