Everyone Dreams, We Make It Real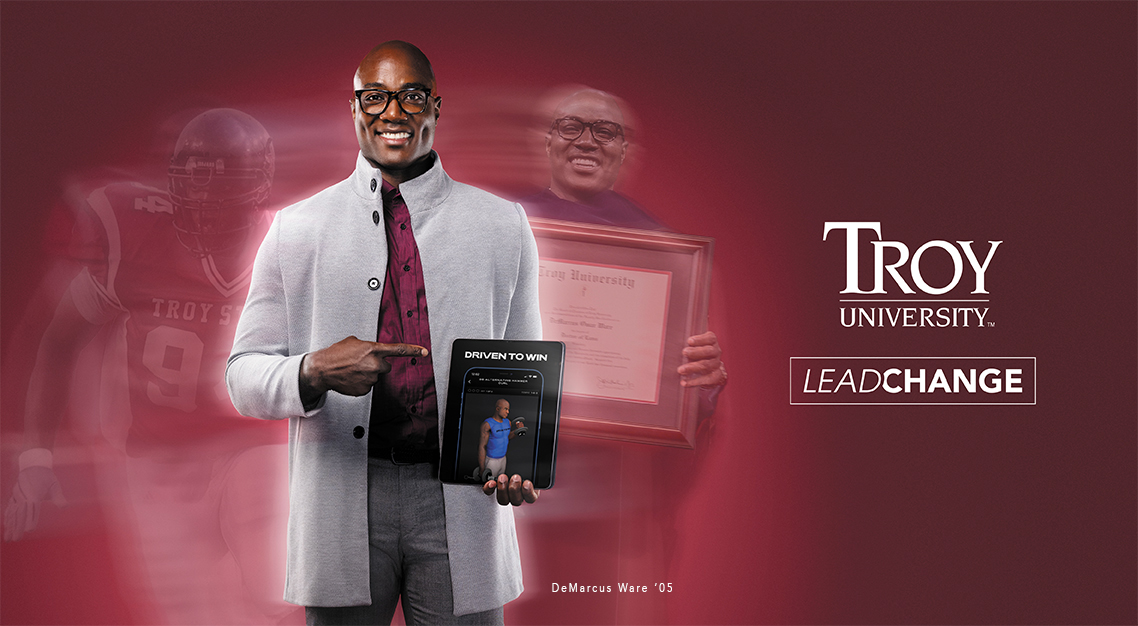 Do you have what it takes to change the world? At TROY, we've been developing leaders since 1887, and we are dedicated to helping YOU become a leader in your field. Here you can build your skills, learn to lead and make your dreams real.
Find Your Home in Pensacola
Conveniently located in Pensacola, this TROY teaching site is the perfect place to begin or continue your degree. Choose from in-class instruction, or our staff can help you register for TROY Online classes. However you choose to complete your degree, you'll get the personalized attention and support you need to succeed.
You're unique, an individual unlike any other. Troy University understands this because we're unique, too. We embrace your individuality like no other university. Here you'll find a culture of caring that simply doesn't exist anywhere else. We call it being student-centered, and you'll notice the difference from day one through the day you're done.
We give you options. In courses of study, sure, but also in the ways you can take your classes. So if you want to learn in a classroom, online, or a mix of both, you can. And no matter where life takes you, you'll never be far from one of the more than 60 TROY teaching sites across the U.S. and around the world. College is about giving you options, and no one is better at that than TROY.
Location
Schedule of Classes