A Leadership Development Ph.D. for a Global Workplace
As Alabama's International University, TROY's mission is to promote the economic and social growth of Alabama, the southeastern United States, and the world. We know today's successful leaders need a global viewpoint that works within all cultural contexts. Ranked by U.S. News and World Report among the "Most Innovative" universities, TROY is tackling this challenge head-on.
To fulfill our mission, TROY created the Ph.D. in Global Leadership, a one-of-a-kind, online program designed to prepare new generations of leaders with the skills they need to thrive in dynamic global environments driven by technology and innovation.
What Is Global Leadership?
The Troy University Global Leadership Ph.D. focuses on current trends in leadership across the globe. Today's global environment demands the kind of leadership skills that adapt to fast-changing environments and the innovative thinking that leads to solutions for some of the world's most pressing challenges. Global leaders must be culturally aware, analytics-savvy, able to anticipate challenges, and possess the skills to communicate and influence across cultures and continents persuasively.
TROY Online's applied leadership development program provides working professionals with the skills and knowledge necessary for global leadership in today's complex work environments, both private and public, domestic, and international.
Explore the Global Leadership Ph.D. program and learn more. We are looking for the best and brightest leaders from business, industry, education, and public administration — leaders who are ready to take the next step in their professional development and ready to take on the world.
Reach out and start your global journey.
Request More Info
Why Choose Troy University for a Doctoral Degree in Global Leadership?
"The Global Leadership Ph.D. is a response to a need for leadership with an international perspective in diverse areas — education, the military, business and the nonprofit sector."
Dr. Jack Hawkins, Jr.
Chancellor
The Ph.D. in Global Leadership unlocks a world of opportunities. The program's unique online format offers an interpersonal experience that allows students to work independently, while in a highly supportive and engaging learning environment. You will be globally prepared by faculty who are experts in their fields and have extensive international experience.
"As a lifelong practitioner who has been more interested in the application of what I've learned, I appreciate the expertise and experience of our TROY faculty and their ability to translate the theoretical into the practical."
Maj. General Walter Givhan
Senior Vice Chancellor for Advancement, External Relations
Within TROY's Global Leadership doctoral program, you'll develop a greater understanding of the theory and practice involved in research, policy analysis, and human capital development. You'll also learn more about developing systems used to create and effectively lead organizational change. These skills prepare you for effective communication, improved organizational efficiency, and leadership of diverse and global teams.
---
Global Leadership Program Tracks
As a doctoral student, you can focus your Ph.D. studies in the global leadership development areas that best fit your career goals:
The specialization in Higher Education prepares students for an academic career in the field of higher education. Students work closely with their academic advisor to draw from courses from the division and from other areas on campus that relate to their area of inquiry. Through coursework and a research assistantship with their advisor, students develop the skills they need to conduct quality primary research in higher education. The specialization focuses in all facets of higher education. The specialization in Higher Education requires an international internship experience. This program will be available January 2021.
Contact Us
Dr. Pamela Lemoine
334-448-5127
plemoine@troy.edu

View Degree MapAcademic Catalog
The Organizational Leadership Specialization was designed for early to mid-career leaders in diverse settings, such as business; healthcare; non-profits; churches; schools; criminal justice/law enforcement; as well as those who desire to improve their leadership skills within their own domestic or international organizations. Students from all fields will be able to make application of organizational leadership skills their own areas of leadership growth and development. The specialization in Organizational Leadership requires an international internship experience. This program will be available August 2020
Contact Us
Dr. Dionne Rosser-Mims
334-670-3365
drosser-mims@troy.edu

View Degree MapAcademic Catalog
---
No matter which program track you choose, the core coursework allows you to examine global leadership from various contexts and settings. You will develop and refine your global perspective and leadership principles by learning to understand better, respond to, and influence the larger political, social, economic, legal, and cultural context of global leadership. You'll learn to analyze changing environments in complex global and domestic organizations and explore how these environments impact — and are impacted by — globalization.

The Global Leadership Ph.D. Curriculum
The Ph.D. in Global Leadership comprises 63 credit hours — 45 of which are core, research, and dissertation courses that must be completed no matter the specialized area of study you choose.
While specific courses may vary from year to year, coursework includes:
Innovation in Global Leadership
Cultures, Values, and Ethics in a Global Environment
Policy and Politics in Global Leadership
Mixed Methods in Research Methodology
Assessment and Evaluation in Global Organizations
Writing the Dissertation in Global Leadership
Learn more about the Global Leadership course catalog.
The

International Internship
Due to COVID-19 restrictions the International Internship class is being reviewed to meet the current needs.
At TROY, we are intentionally international. We not only bring a worldwide focus to the coursework, but we also put your focus on the world through first-hand experiences.
As part of the doctorate in Global Leadership, you must complete an international internship before graduation. Each student in the program travels to a country outside of the United States to meet the leaders who are changing the world and learn directly from them about the challenges facing international organizations.
A unique aspect of the international internship is a mentorship component where you learn from an experienced leader in your chosen field. Your assigned mentor serves as a guide, sounding-board, and coach. Each mentor invests time and expertise in developing the next generation of global leaders who are prepared to succeed in the international marketplace.
Your international internship should relate to your dissertation research topic. The internship must be chosen at a location other than your country of origin or the country in which you currently reside.
The cost of the international internship is the responsibility of each doctoral candidate. An average internship consists of a minimum of 12 -14 days, including travel. Length and cost will vary based upon the candidate's research area and consultation with a faculty advisor, dissertation chair, or international site location mentor.
Launching a Global Career
The success or failure of organizations is often determined by the effectiveness of its leadership. Because of the interconnectedness of the world's economies, organizational success demands a new type of leader who can function effectively in domestic and international situations. However, leaders with these skills are scarce. As a result, qualified global managers are in demand across different sectors of the economy.
Global leadership professionals are employed in a variety of professional environments including healthcare, education, multinational corporations and many others. Some job titles may include:
University professor
International consultant
Nonprofit director
Education superintendent
International banking executive
Government affairs and international relations specialists
Lobbyist
Director of international development
Foreign service officer
International trade and tourism specialist
Media consultant
Think you have what it takes to change the world?
Create Your Profile to Get Started!
Developing Leadership Skills for an Interconnected World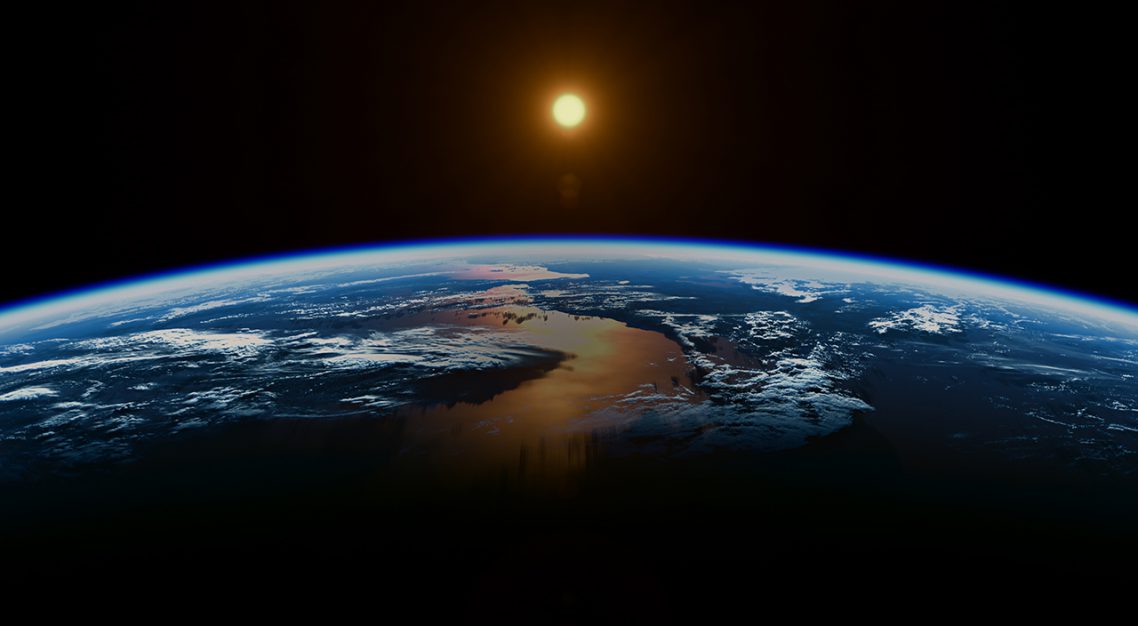 Program Locations