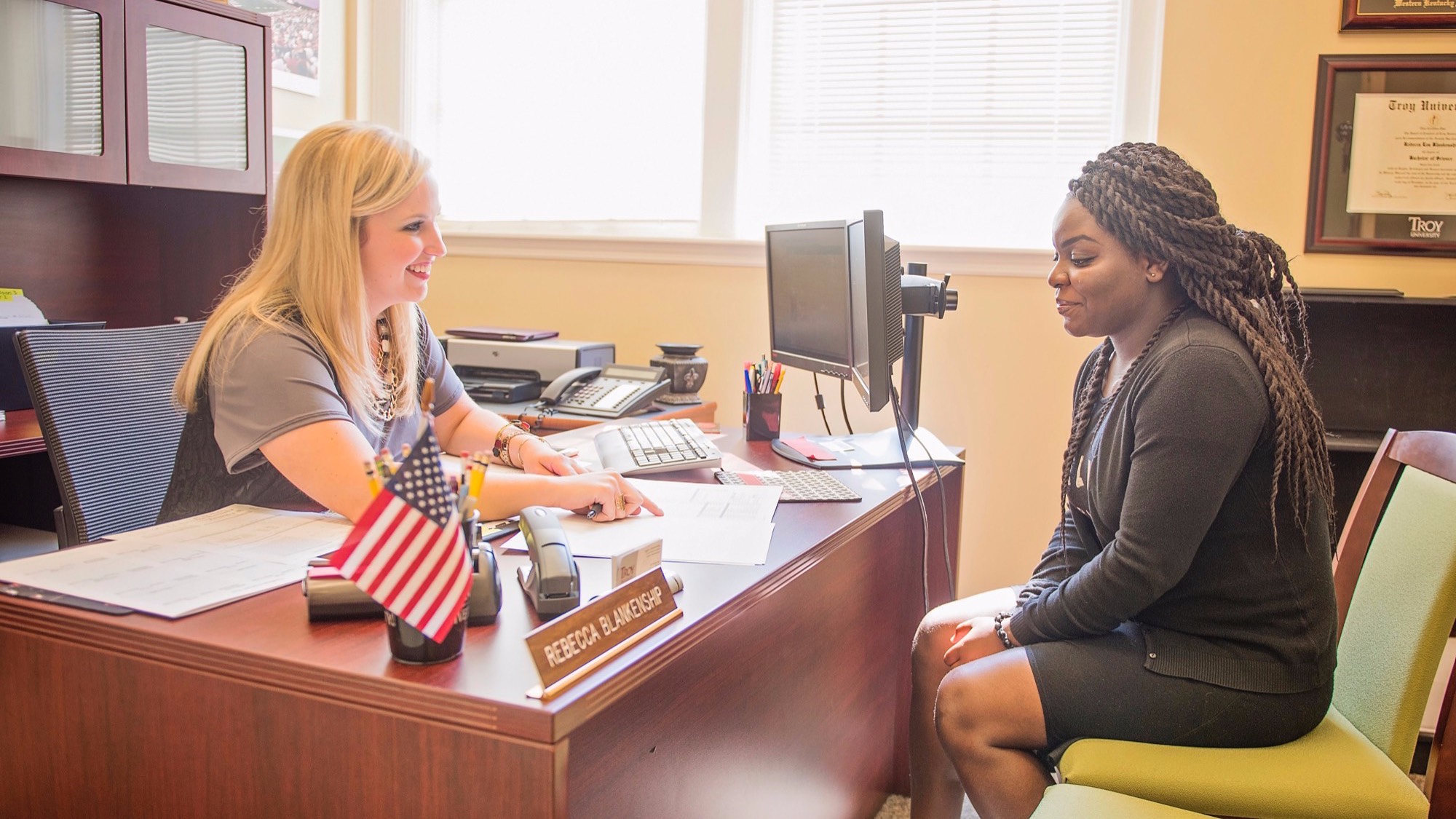 ---
Conditional Student & Developmental Studies Programs
The Conditional Student Program provides academic guidance for students conditionally admitted to the university. The program offers students a point of contact to provide them with encouragement, guides on study skills, time management, and other topics for new college students, and resources to excel in their studies. Conditional students also have access to workshops, opportunities for tutoring and individual counseling on improving their GPA, registration, and many other topics. Students are mentored, advised, registered and monitored on an individual basis.
Students who are seeking a degree at Troy University must complete certain pre-requisites prior to beginning the general studies requirements as listed on their program evaluation located in Student Planning. Incoming students will be automatically placed in math and English courses based on their ACT/SAT sub-scores if those scores are less than three years old. Students who meet the eligibility requirements may elect to take the placement exam. For eligibility requirements and additional information, visit the Testing and Assessment Lab.
Students who are required to take one or more developmental classes will be advised by the advisors in the Office of Student Development until the student successfully completes the required developmental classes. The following classes are considered to be developmental:
ENG 0096: Fundamentals of Grammar
ENG 1100: Preparatory English
MTH 1100: Fundamentals of Algebra
MTH 1105: Intermediate Algebra
It is strongly suggested that students seek assistance from the Natural Science Center and the Writing Center whenever possible. Both centers are located in Eldridge Hall.