Anthropology, Sociology, and Criminology Faculty
In the Department of Anthropology, Sociology, and Criminology we have engaged scholar/teachers who are accomplishing a great deal and also providing excellent hands-on opportunities to their students.
---
Department Chair and Associate Chair
Education
Ph.D. in Anthropology, University of Tennessee, Knoxville
M.A. in Anthropology, University of Tennessee, Knoxville
B.S. in Anthropology, College of Charleston
Minor in Archaeology
Areas of Expertise
Anthropological Archaeology, Paleoethnobotany, Origins of Agriculture, Prehistoric Religious Systems, Food Justice

Biography
Dr. Carmody is an anthropological archaeologist whose research focuses on the prehistoric use of plants in both religious and economic contexts in the southeastern U.S. His specialization in paleoethnobotany allows him to use plant remains recovered from archaeological sites as a lens into the human-environmental dynamics of the past. His primary research interests involve exploring the cultural and social consequences of the origins of agriculture, past, present, and future. He also explores the use of plants in ritual and religious ceremonies. Stephen has worked on or led archaeological excavations in Alabama, South Carolina, Tennessee, and West Virginia.

Courses taught at the undergraduate level
Introduction to Anthropology
Introduction to Cultural Anthropology
Food Justice
Archaeology of Death and Burial
High Civilizations of the Old World
Introduction to Social Science Theory
Anthropology of Sex and Gender
Courses taught at the graduate level
Seminar in the Social Sciences
Magic, Witchcraft and Religion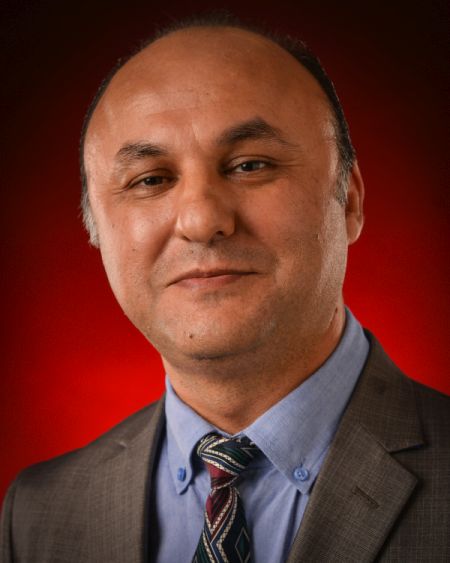 Associate Chair of Anthropology, Sociology, and Criminology
Associate Professor of Criminal Justice and Criminology
Office: 320B McCall Hall
Telephone: 334-808-6207
Email: hakbas@troy.edu
Education
Ph.D. in Criminal Justice, University of Cincinnati
M.S. in Justice Administration, University of Louisville
B.S. in Security Studies, Turkiye
Areas of Expertise
Policing, Research Methods, Homeland Security, Border Security, Transnational Crime
Biography
Dr. Akbas joined the Troy faculty in 2018. He teaches at both undergraduate and graduate level. His main research interests include the study of policing strategies, immigration, human trafficking, and terrorism. He is the author and co-author of two books, numerous book chapters, and scholarly articles. Dr. Akbas previously worked more than 16 years in various law enforcements in Turkey and managed national and European Union projects on human trafficking, asylum seeking, and border security.
Courses taught at the undergraduate level
Survey of Law Enforcement
Research Methods
Foundations of Intelligence
Criminal Justice Issues in Homeland Security
Transnational Organized Crime
Serial Killers

Terrorism

Security Operations

Survey of Law and Criminal Procedures
Courses taught at the graduate level
Survey of Research Methods
Seminar in Law Enforcement
Seminar in Homeland Security
Transportation and Border Security
Seminar in Transnational Crime
Legal Aspects of Security
Capstone in CJ
Organization Theory
Criminal Justice Policy
---
---
---
---
Digital Forensics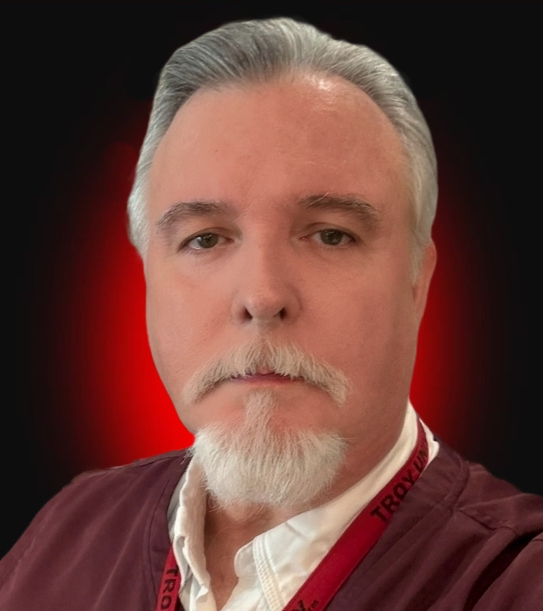 Professor of Practice
Digital Forensics
Office: MSCX building, room 215A
Telephone: 334-310-1605
Email: gdaniel22372@troy.edu
Education
D.B.A. in Computer and Information Security, Northcentral University
M.S. in Digital Forensics, University of Central Florida
B.S. in Criminal Justice, Troy University
Areas of Expertise
Digital Forensics, Cyber Crime, Law Enforcement
Biography
Dr. Gary Daniel is a digital forensics scientist and a retired detective. He has worked in law enforcement for over thirty years, including in the U.S. Army. He is a certified peace officer under the Georgia Peace Officers Standards and Training (POST). He managed a Digital Forensics Lab for a law enforcement agency in Georgia and has performed hundreds of forensic examinations at the request of local law enforcement agencies, District Attorney's Office's, Georgia State Probation officers, Georgia Bureau of Investigation (GBI) agents, Internal Revenue Service (IRS) agents, and U.S. Immigration and Customs (ICE) agents. Dr. Daniel currently manages a digital forensics lab at Troy University and performs forensic examinations and consults with various law enforcement agencies nationwide. Dr. Daniel has been court qualified as an expert in digital forensics and has testified as an expert witness in cases ranging from fraud to murder.
He is certified by the International Association of Forensic Computer Examiners (ISFCE) as a Certified Computer Examiner (CCE), the Digital Forensics Certification Board (DFCB) as a Digital Forensics Certified Practitioner (DFCP) and the National White Collar Crime Center as a Certified Cyber Crime Examiner (3CE). Dr. Daniel is a member of professional organizations, including the American Academy of Forensic Sciences (AAFS), International Association of Computer Investigative Specialists, High Technology Crime Investigation Association, and International Association of Cyber & Economic Crime Professionals.
Courses Taught at the Undergraduate Level
Computer Forensics
Digital Forensics I
Digital Forensics II
Cyber Crime
Digital Evidence Practicum
Social Media Investigations
Operating and File System Forensics
Seminar in Cyber Security
Courses taught at the graduate level
Crime Analysis
Cyber Forensics