Within Troy University's Canvas learning management system, the highest quality online pre-licensing courses have been designed to prepare you to pass the state exam. So that you may gain a feel for the courses, samples of the key learning elements are shown below. View module instructions, a chapter introductory video, voice-over slides, flashcards, and text. As you will see, the material is delivered in straight forward and easy to understand segments.
Module Instructions
Please progress through the module as follows:
Watch the introduction video.
View all slides for the chapter.
Review the flash cards.
Take the quiz.
Once a grade of 80 is earned on the module quiz, the next module will become available.
Introduction Video
Chapter 1 Flashcards
Chapter 1 Quiz (sample)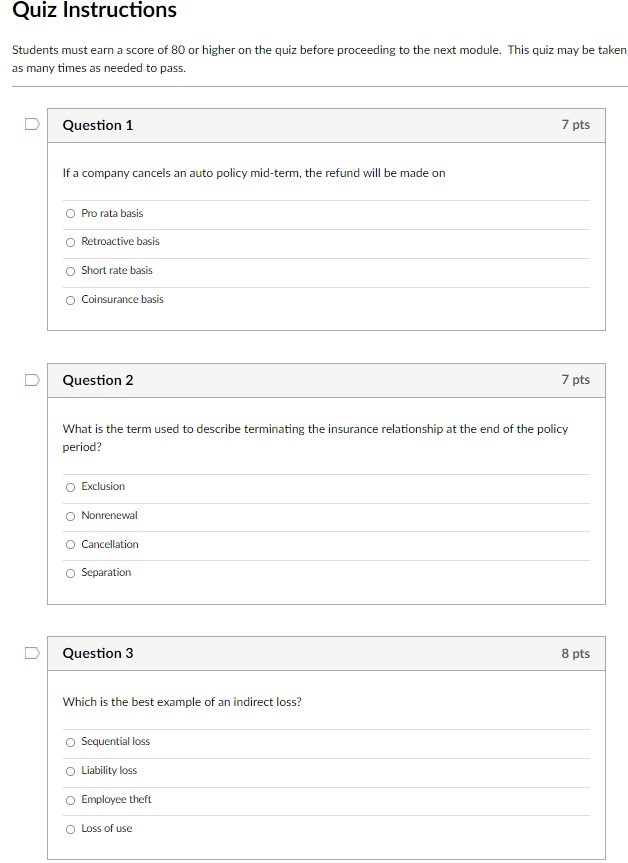 Chapter 1 Text (sample)