Continuing Education & Outreach can provide your business with professional development training, motivational keynotes, organizational consulting and executive coaching.
Our organizational development consultants can assist in developing business systems and tools such as performance management, discipline systems, classification and pay studies, policies and procedures development, job descriptions, job analysis, mentoring programs, and more. Our consultants can conduct strategic planning, organizational surveys, change management processes, business restructuring, branding and marketing, and organizational culture change.
We are proud to announce one of our newest services, executive and leadership coaching. If you have employees that need growth in leadership abilities, specific skills such as interpersonal skills, problem performance or development in almost any area, contact Continuing Education & Outreach today. You can expect change with our executive coaching sessions.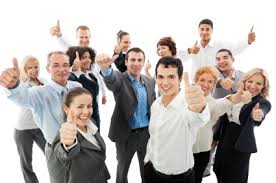 In addition to coaching, we have expert instructors who can develop a leadership academy specific to your organization. In today's changing workforce, retirement of baby boomers and demanding requirements, leadership academies are the answer to the issues surrounding the growth of your business's success. Contact us today at 334-983-0005.
TROY's continuing education programs are offered in a variety of locations, online or we can come to your business with our customized programs. View the current schedule of our Dothan area programs and on-line courses www.troy.edu/ce to see our open enrollment courses you can begin soon!
---
Contact the Continuing Education & Outreach office at continuinged@troy.edu or 334-983-0005 for more information on scheduling.