FEATURED STORIES
"Sam" Boyd Endowed Scholarship for DKE established at TROY

Samuel Boyd is remembered for his love of music, hosting cookouts and his fraternity—Delta Kappa Epsilon—and his desire to help others. In his memory, parents Morgan and Ginger Boyd have established the Samuel A. "Sam" Boyd Endowed Scholarship for Delta Kappa Epsilon at Troy University.
Sam graduated from Enterprise High School with honors in 2014 before making his way to TROY where he became an active member and Chapter Advisor of DKE Fraternity. He graduated from TROY in 2019 with a bachelor's degree in rehabilitation, and was then accepted to the prestigious Orientation and Mobility Master's Program at Salus University in Pennsylvania.
Sam passed away in the spring of 2021 from complications with epilepsy. He loved his pets, a dog and two cats, his little sister, Anna, his fraternity brothers and sending his mom jokes and had dreams of helping blind and visually impaired children.
"His service was standing room only, so that really showed the impact he had on everyone he met," Ginger, his mom, said. "They all said that he just accepted everybody, no matter who they were. He was very kind-hearted. He was very patient."
The Boyds are a TROY family—Ginger has both her bachelor's and master's degrees from TROY, and her husband, Morgan, has his bachelor's and two masters' degrees from the University. To Ginger and Morgan, TROY was the clear choice for Sam to make his home-away-from-home. But it took Sam a little while longer to warm up to the idea.
"Sometime during his freshman year he started telling me, 'I know now why you wanted me to go to TROY.' He realized this is where he could fit in with the people," she said. "This is where he belonged and he just had to get here to see it and find his people. I think that's the purpose of joining in with a fraternity or sorority; you hear a lot of people say you're buying friends, but that's not what you're doing. You're meeting people that are like you."
Sam found a home at DKE and developed strong bonds with his fraternity brothers, often playing and recording music together. After his passing, DKE made the Epilepsy Foundation of Alabama their yearly philanthropy project and named their chapter room after him. They also placed his portrait on the DKE letters along with facts about epilepsy.
One of Sam's close friends and fraternity brother, Evan, even reached out to the Epilepsy Foundation for medical training and trained the other members of DKE.
"We felt like they really kept Sam's name out there," Ginger said. "He loved TROY and he loved his fraternity and we don't want him to be forgotten. That's why it was meaningful for us to make sure that the scholarship went to a DKE member… because they have continued to honor our son's memory and do it with such grace and dignity."
To be eligible for the scholarship, a student must be a member of DKE, be a junior or senior and have and maintain a minimum GPA of 3.0. First preference will also be awarded to students who have shown academic improvement since their freshman year, like Sam.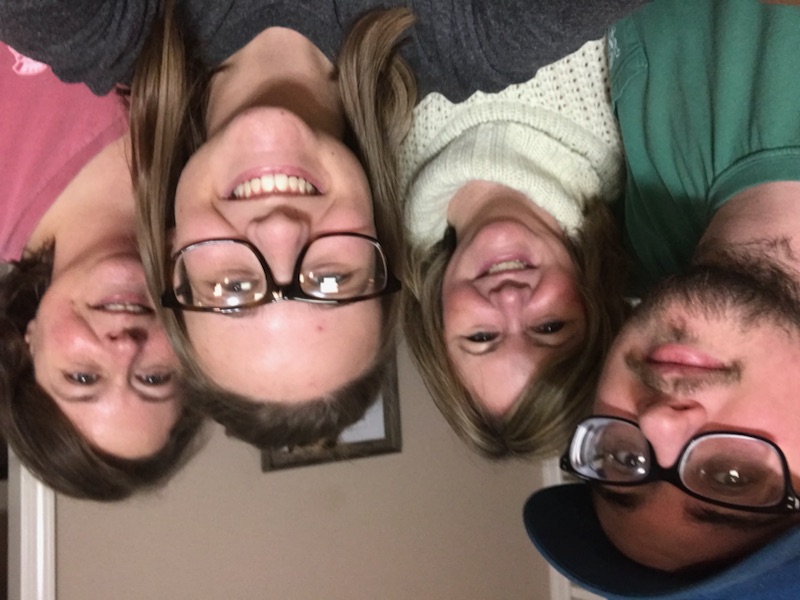 "When he graduated high school, he was at a 4.0 and got to TROY, and, like everyone else, including me when I came here, had a good time," his father Morgan said with a laugh. "After the first year he lost his scholarship, but then he got it back. They gave him that one chance to earn it again, and that's why we thought about the juniors and seniors. Hopefully the money can help them to go ahead and give them that nudge and graduate."
For the first home game of the football season, Ginger and Morgan made the trip from Enterprise to Troy to see the game and the fraternity house their son called home. It was the beginning of philanthropy week, and DKE members who never met Sam, affectionately nicknamed "Bubbles," were raising funds for epilepsy advocacy.
"At his service we had their motto, 'The gentleman, the scholar, and the jolly good fellow' on our son's memorial cards because that was him to a T," Ginger said. "After getting to know some of his frat brothers, I understand why that is their motto. It is definitely fitting."
To apply for the Samuel A. "Sam" Boyd Endowed Scholarship for Delta Kappa Epsilon at Troy University, click here.
For more information on establishing a scholarship at Troy University, please contact the Office of Development at (334) 670-3297.
Two-time alumna Dr. Leslie Black says her time at Troy University helped to lay the foundation for her career success, and now, she wants to provide those same opportunities for future TROY students.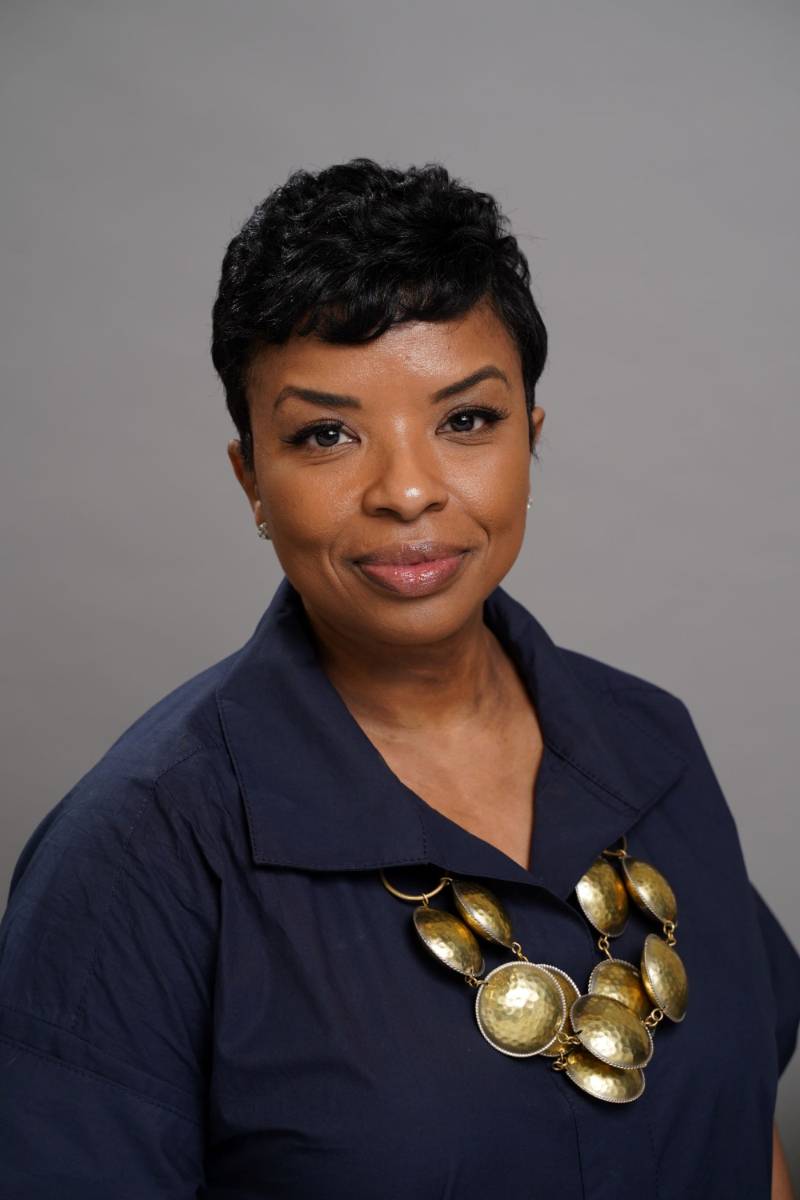 Dr. Black has endowed the Dr. Leslie S. Black Endowed Scholarship, which will assist students from Cordova High School, her alma mater, pursuing a degree within TROY's College of Health and Human Services or the Sorrell College of Business on the Troy Campus. Should no applicants meet this criterion, second preference will be given to African American applicants within the two colleges.
Dr. Black, who now serves as a Sales Effectiveness Manager for Pfizer Inc., came to TROY after receiving the George C. Wallace Leadership Scholarship and knows the impact scholarship funds can have for students who might not otherwise be able to attend college.
"Once I hit a stride in my career financially, I knew that I wanted to leave a legacy, a mark," she said. "One of the ways I felt I could build that legacy was through an endowment and something that would live in perpetuity. I've always been an advocate for the athletic training scholarship at TROY and was a consistent donor to it. I always talked to my family about having a scholarship in my name or a building with my name on it at TROY. When the opportunity finally presented itself, I was very proud to be able to put my name on a scholarship at TROY."
Specifying Cordova High School as a first qualifier for the scholarship was important to Dr. Black because of the lack of resources students in the area generally face.
"It is a very small town and was devastated by the tornadoes that came through the Birmingham and Tuscaloosa areas several years ago. Those smaller towns tend to get left out," Dr. Black said. "Getting the George C. Wallace Scholarship was significant in me being able to go to college, so I wanted to be able to do the same. I think about how I was as a little girl and what would have helped me, so I wanted to do that same thing. That is why I put those layers into the scholarship."
Dr. Black credits her late grandfather and her mother for always stressing the importance of receiving an education.
"My late grandfather, William Mitchell, instilled in me and my siblings that education was the way out of poverty, and I knew that was the way I was going to be successful in life," she said. "My mother, Sheron Mitchell, being a single parent and raising four children by herself, one of the things she always impressed upon us was to get an education so that we could have a better life than she had. We were all able to do that. I must give my mother accolades and praise because what she was able to do as an administrative assistant to help to push all her children through college and to have successful careers was amazing and that was my foundation."
As for her decision to attend TROY, it was the influence of family that made that decision easier as well.
"I have two older sisters and a younger brother that went to TROY. My oldest sister, Tia Green, went to TROY but finished up at Mississippi State. The rest of us graduated from TROY," she said. "I have an older sister, Patricia Muhammad , who graduated with a degree in English and History and is a teacher in Montgomery. My brother, Aaron Mitchell, graduated with a degree in marine biology and is working at a Naval base in Japan. We have kept TROY in the family."
Arriving at TROY, Dr. Black wanted to study physical therapy, but an influential faculty member helped to change the course of her education.
"Once I met Doc Anderson, I switched over to the athletic training program and never looked back. Doc was just an iconic figure at TROY and beyond," she said. "The one thing I loved about TROY was that I felt like an individual. Classes were small. I wanted individualization, so that if there was a case that I wasn't getting something, the professor would know who I was and I could reach out. If I had to do it over again, I would still go that route because it was a very familial atmosphere."
During her time at TROY, Dr. Black formed many long-lasting relationships and became what she calls a "well-rounded student."
"I joined a sorority, so I went through the Mu Alpha chapter of Alpha Kappa Alpha while I was there. I was in the Gospel Choir. I was a student athletic trainer, so I went to practices, I traveled with teams," she recalled. "I was the student athletic trainer for women's basketball. I worked football part of my senior year as well. That kept me very busy. I was a very well-rounded student."
After receiving her bachelor's degree in athletic training in 1996, Dr. Black entered graduate school, serving as a graduate assistant in athletic training until the first opportunity of her professional career came knocking.
"I took a job as the head athletic trainer at Tuskegee University. Got my athletic training degree in 1996. Then I went to Tuskegee for two years and worked, and then I went to Albany, Ga. where I worked at Phoebe Putney Memorial Hospital where I was a staff athletic trainer," she said.
At Phoebe , she provided services for the local junior college and taught a sports injury and prevention class, as well as working with the local high school and providing outpatient physical therapy for patients with orthopedic injuries and Marines at the Marine Corps Logistics Base.
It was during her time in Albany that the door opened to continue her graduate studies.
"That kept me very busy for five years, and while I was there, the hospital had a cohort program with TROY where they wanted their managers to get master's degrees in management," Dr. Black said. "They opened it up to any colleagues that worked at the hospital, and I was interested, so I jumped in the class. The professors came to us every other weekend for a year. We went to class after 5 on Friday until about 10 p.m., and then all day on Saturday and Sunday. I finished with my master's in management with a health care concentration in 2002."
From there, it was another TROY alumnus who recruited Dr. Black to come to work for Pfizer.
"A TROY graduate recruited me to Pfizer. Rickie Williams and his wife, Tina, both graduated from TROY, and it just so happened that I was his wife's student athletic trainer when she ran track," she said. "I ran into them at homecoming one year and found out they lived in Tallahassee, and we just kept in touch. He was up for a promotion, and he said, 'Hey, I think this would be a good fit. You work with orthopedic surgeons and this product is an anti-inflammatory and we talk with orthopedic surgeons all day.' I put my name in the hat, interviewed and the rest is history."
In Tallahassee, Dr. Black served as a sales representative in internal medicine, promoting neuroscience, pain and pulmonary medications.
"I had several different roles while I was there. I was in the field there for almost 12 years, and then I put in for a promotion to move to Atlanta," Dr. Black said. "Since 2014, I've been here in Atlanta in oncology, specifically hematology, calling on hematology oncologists for our leukemia products. Then I transitioned out of the field into training. I trained the U.S. field force for hematology for three years and then last year I transitioned into the current role, which is a sales effectiveness manager. I am on the Enablement Team so I'm on the leadership team for Hematology Oncology and I work closely with the national sales director. So, I'm kind of a jack of all trades. I do a little bit of everything, but I really love it."
Dr. Black believes that the foundation she received at TROY has helped lead her to success within her career.
"Being in athletic training laid the foundation for any success that I've had," she said. "I feel it instilled in me the ability to look at situations differently, to be calm under pressure and to have a methodical process to let all your training and education come into play when you must make decisions. I'm calm under pressure, and I feel like that has helped me in my career. Being a lover of sports and being athletic, I'm very competitive, so in a sales environment that connects to being very successful."
In addition to her education, she believes the atmosphere and opportunities she had at TROY has played a key role in her life.
"My college experience at TROY was so well rounded that I feel like I had the best of both worlds. I had a social life, as well as having a great academic structure, and I feel like I could go toe-to-toe with students from any Ivy League school or anywhere," she said. "I feel like TROY doesn't always get the credit it deserves for the talent that comes out of the University. There are top-notch students that come out of TROY and hopefully I am representing them well."
In addition to the endowed scholarship, Dr. Black is giving back to TROY in other ways as well. She was recently selected to serve on the Advisory Council for the College of Health and Human Services.
"I'm proud to be doing a lot for TROY because of all TROY did for me," Black said. "It is my hope to be able to eventually fund this scholarship in the amount that one day it could be a full-tuition scholarship. That will take a significant amount of money, but I'm willing to do the work to get it there."
TROY-oriented Box Family creates scholarship for elementary education, music students

Two-time Troy University graduate Philip Box and his wife, Paige, have created The Box Family Current Scholarship for Education and Music designed to benefit current and future elementary education and music students.
Philip initially graduated from TROY in 1993 and most recently graduated for a second time in 2013 with a bachelor's degree in anthropology and a minor in criminal justice. Paige, though a supporter of TROY now, graduated from Auburn University.
"Since Paige graduated from Auburn, we like to say that not everybody can go to Troy," he said. "But she has definitely gotten on board over the years and loves going to everything and being involved."
The Box's oldest two children, Brantley and Bryson, also hopped on the TROY bandwagon. Brantley, 22, cheered at TROY during his time on campus and now works full time at Sorrells Funeral Home in Enterprise, Ala., with his father. Bryson, 19, is a current student majoring in elementary education and is a member of Chi Omega Sorority. Their youngest son, Brewer, 14, is their "music guy" and is a member of the symphonic band at his school.
Philip said their oldest two going through the college experience made them realize the hardships students face today, and they wanted to help. Because of the family's connection to both music and education, the couple geared the scholarship towards students in those degree paths.
"As our kids have been going through the process of preparing for college, we realized just how expensive it is to go now, and we think there ought to be more opportunities for kids, especially in music and education," he said. "Those are important degree tracks. My wife has been a school teacher for over 20 years, and both my mom and Paige's mom were teachers, so we feel like those are really important careers and wanted to do what we could to help.
"She loves having all of the TROY student interns in her classroom getting practice hours, so that's been a good connection, too."
Scholarship funds are available now for music and elementary education students, and there's been long-term planning for a Planned Gift to benefit the band and cheerleading programs as well as scholarship money for education, criminal justice and music education students.
Ultimately, the couple said they hope this scholarship will have a domino effect of impact.
"We hope that a lot of students are able to be benefited by this, but ultimately we hope that they come out of TROY with what it takes to be leaders in those fields," Philip said. "We'd love to see people that have been recipients of the scholarship end up back in Enterprise or at schools that we love and are connected to in other ways. We'd love to see more people be able to give back one day."
Philip is the Executive Director of the Alabama Coroners Association and a funeral director at Sorrells Funeral Home. He said it was never a question of where his children would go to school and thanked TROY for having a lasting impact.
"Bryson did not even apply to any other colleges except TROY, and the same will be true with Brewer," he said. "I loved it here. I built friendships and learned how to study and how to be a leader. It's our school, so we want to do everything we can to help."
The requirements for the scholarship are: applicants must have and maintain a minimum grade point average of 2.0; must be on the Troy Campus; the scholarship may be merit-based or needs-based; and recipients will be required to write a letter of appreciation to the scholarship donor and will be encouraged to attend the annual Scholarship Donor and Recipient Reception.
Recipients will be selected by the Troy University Scholarship Committee. Scholarships will be awarded for the academic year beginning in the fall and will be for one year only, though the recipients may reapply every other year. The scholarship will alternate yearly between an elementary education major and a music major.
To apply or view additional scholarship opportunities, visit troy.academicworks.com.
Friends for nearly 50 years, a group of former and current Troy University faculty members have created the Jeff Taylor Endowed Scholarship in memory of the longtime lighting and sound technician for students interested in the technical side of theatre.

Since the summer of 2021, Doc Kirby, a lecturer in the Hall School of Journalism and Communication and a familiar WTBF Radio personality, and retired faculty Tom Smiley, theatre lecturer and scenic designer, Dr. Phil Kelley, Director of Musical Theater and Opera Workshop, and Taylor could be found at their usual table at the Half Shell at 11 a.m. every Tuesday.
Newcomers were always welcome—and would join from time to time—but the core four remained. Kirby said they sometimes called themselves the FOGIES, which stood for "Old Guys Interested in Eating Stuff."
After Taylor passed in June 2022, his usual order of diet coke remained in front of his seat at the table.
Taylor was hired at then-named Troy State University in the early 1970s while he was still a student. His first job was with the physical plant setting every clock on campus each morning, but he soon worked his way into becoming the technical director of the auditorium at Smith Hall before it became Claudia Crosby Theatre.
"With no formal training in electrical wiring or theater design or sound design, Jeff patiently taught himself to become an expert in theatrical sound and lighting design," Kirby said.
Over his 27 years at TROY, Taylor was Kelley's lighting and sound guy on every production. He also completely rewired the sound and lighting booth at the Smith Hall auditorium; Kelley called it "job security."
"If you went to the old lighting booth and you saw a button that said 'red lights,' it would turn on the green lights. If you saw a button that said 'blue lights,' it would turn on the red lights," he said. "Nobody knew what was what but Jeff, so there wouldn't be any way of someone coming in and taking over. It was so Jeff."
Taylor was a huge fan of movies and ran movie nights at the Adams Center and in Smith Hall. Also a huge fan of Star Wars, Smiley said he wanted to make the experience special for the moviegoers once they received the film to show.
"He arranged to have extra speakers put behind the screen and in the back of the auditorium. He had all sorts of things rigged up in the sound booth, and I sat at the mixer for two screenings of the movie," he said. "I knew what was going to happen, so when they started to shoot the blasters, I would shift the mixer so it would zip across the room. He created surround sound, basically.
"When his wife, Claire, came down after seeing the first version, she said people were ducking. I still remember her quote. But that's the kind of things Jeff wanted to do and what he was good at."
In 1979, the Taylors became charter members of a circle of friends who started a community theater group named the Trojan Little Theater. Aside from the productions, the biggest part of the Theater's legacy was totally restoring the auditorium from the old Troy High School, which had been abandoned for over a decade. The group hosted two shows every year until 1990 when updated building codes rendered it unusable.
"Had Jeff done anything like that before? Parts of it, rewiring Smith Hall, but most of it he figured out as we went," Kirby said. "He was kind of a genius that way."
In the summer of 1980, Taylor and Smiley designed a "massive" gazebo for a production of "Oklahoma." After the show was over, the group rolled the gazebo down the streets of Troy to the Taylors' house where it was permanently installed in their backyard.
"Everything with a purpose, nothing wasted," Kirby said.
Taylor retired from TROY in 1998 and immediately started his next venture—opening the Continental Cinema 5 movie theater with his son and business partner, Chase. He was also the mastermind behind the much-beloved Dollar Movie Night on Wednesdays for TROY students.
"The people in Hollywood actually called Jeff one day," Kelley said. "There was this horrible, stupid movie called 'Piranha,' and they said, 'Do you realize that in the entire United States, you had more people see 'Piranha' at your theater on Wednesday night than anyone else in the country?"
The idea for the scholarship was born last year when Smiley saw the newly-named TrojanVision studio and had the thought to donate a scholarship in his own name. While at dinner with Kirby and Kelley at their second-favorite eatery, Larry's BBQ, he had the idea to make it the Jeff Taylor Scholarship in memory of their friend.
"Phil was talking about the Marge and Wright Kelley Scholarship and all of a sudden it came to me, what about the Jeff Taylor Scholarship?" he said. "It wasn't about me anymore, it was about my friend."
The scholarship is available to students enrolled in theater who have a special interest in technical theater, particularly lighting and sound.
"We want to encourage other people like Jeff who didn't necessarily want to be on stage, but who wanted to be important in a show. The behind the scenes stuff is equally important," Kirby said. "You can't do a show without everyone behind the scenes. Someone who works tech isn't just someone who didn't get cast. They contribute."
Sarah Betterton had a "big heart" and a "spirit of charity" – and could light up any room she walked into. Her compassion for others was real; her life was centered on helping others, a mission her family will continue in her name.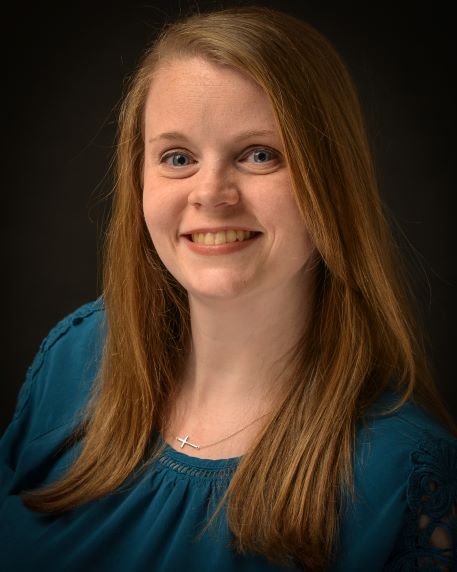 The Sarah Rebecca Betterton Memorial Scholarship will assist students pursuing a Hospitality, Sport and Tourism Management degree on the Troy Campus.
"Sarah was a hard worker, dependable, cheerful and encouraging to everyone she met – especially her co-workers," said Ibrahim Yildirim, General Manager of Sodexo Dining Services at TROY. "I miss her so much."
Sarah graduated in 2013 with a bachelor's degree in hospitality and was employed by Sodexo in catering before moving to Florida to be closer to family and to take a position with the Sheraton Panama City Beach Golf and Spa Resort. She passed away July 20, 2021 from a brief illness.
"Sarah was a kind, genuine person who made friends with everyone she met. With her role in the catering department at TROY, she knew almost everyone on campus and built many great working and personal relationships," said Brent Bookout, Sarah's boyfriend. "Sarah had a big heart and a spirit of charity. She was always talking about ways she could help others because she genuinely cared."
Bookout recalled how Betterton would visit an arcade, win a handful of tickets, and then just hand them to a child.
"She just wanted to watch the joy that ensued," he said. "She was always doing little things for other people to make their day happier."
To be able to help a student at TROY would have made her smile, as well.
"This scholarship was created because it is important to her family that she continues to make a positive impact at Troy University by helping deserving students achieve their goals," Bookout said. "Helping a student at Troy is exactly what she would have wanted. Sarah deserves to have her name live on at Troy University, where she shared so much kindness and love for almost a decade."
For Sarah's father, Steve Betterton, the establishment of the endowed scholarship is about keeping Sarah's memory alive on the Troy Campus.
"The way I feel about it is that you're not really gone if you have something still calling your name out," he said. "If they're talking about you, you are pretty much still there. She was a great girl."
Berry family charitable trust will support students with adaptive needs

When it came time for Jayne Berry to look for colleges, she and her family knew they were looking for somewhere special. Diagnosed with a learning disability in the 7th grade, Jayne was looking for a school that was the right size and with the right support system to help her succeed.

After considering several options, a recommendation from the Copper family in Shorterville, Ala., led Jayne and her parents Bryan and Liz to a university that met all their criteria. Eight hours from their home in Tampa, Jayne found a home away from home at Troy University.

"School has never been easy for me, but TROY gave me an avenue to be very successful as an adult," Jayne said. "The adaptive needs programs were a perfect fit for me, and I was able to take advantage of resources that are free of cost to any student."

Jayne credits her advisor, Allison Hughes with helping her plan her schedule and directing her to resources available to students who need additional academic support, including extra time for tests. In addition, Careers Service Director Lauren Cole helped her develop a career plan, setting her on a path to her current job in insurance in the Birmingham area.

"It was just an amazing program to be in and I don't think enough students take advantage of those resources," Jayne said. "I think they are nervous about utilizing some of those things, but I did get the confidence in college to use them. I wasn't afraid to take a test outside of the classroom because I knew that was the way I had to learn, and it was a better fit for me."

Today, the Berry family is hoping to help future students take advantage of the community feel and support systems at TROY. The family has recently established a charitable remainder trust that will establish the Berry Family Endowed Scholarship Fund to provide scholarships for students with Adaptive Needs.

"TROY turned out to be an outstanding opportunity for [Jayne]," Bryan said. "We are very fortunate and very blessed and we want to share that. And with this gift that we will give to the University in time, hopefully, it will help others and down the road, they will pay it forward to the next group."

Bryan worked 40 years as a mechanical contractor in the Tampa area, rising through the ranks right out of high school to eventually become president and co-owner of the business. The company recently sold, and the Berry family was looking for a way to invest those proceeds to meet their goals of both giving back and securing income for their retirement. A charitable remainder trust was the right option, and when considering possible beneficiaries, Liz said TROY and the adaptive needs program seemed like a "no-brainer."

"We want it to go to this program that shaped her so much and it seemed like a win-win," Liz said. "Hopefully with this endowment, we can affect students going forward who may be like Jayne, that just need that little push along the way to help them launch."

Liz recalls the feeling of dropping Jayne off at a campus so many miles from home and in another state. But TROY's small-town feel compared to larger colleges gave Liz peace of mind.

"If I had a question, you called a number and talked to a live person," Liz said. "That is huge for any parent sending their kid to college."

Jayne agreed that TROY's campus environment makes it easy to get to know your professors, find friends, and get involved. Although initially worried she might be a "fish out of water" coming from Tampa to Troy, Jayne says she quickly got involved in organizations like the Phi Mu sorority and found her footing on campus.

"If you take advantage of how to get involved at TROY, you can set yourself up for success and that's what I did," Jayne said.

Bryan said the family is grateful to give back to a university that has meant so much to them.

"I think a big part of what TROY does is provide students confidence," Bryan said. "Once you have confidence in yourself, there's nothing you can't do."

Greg Knedler, Associate Vice Chancellor for Development, said the Berry family's generosity will have a lasting impact on Troy University.

"Bryan, Liz and Jayne are an outstanding Trojan family with a lot of pride in TROY and their legacy gift will make a positive impact on the lives of many students in the years to come," Knedler said.

A Charitable Trust, such as the one established by the Berry family, can be a great option for people looking to make a positive impact with an investment while establishing income for retirement, according to Knedler. Find out more about Charitable Trusts or other giving options at troy.edu/give.
Weavers continue family legacy with endowed scholarship for Monroe, Escambia and Conecuh county students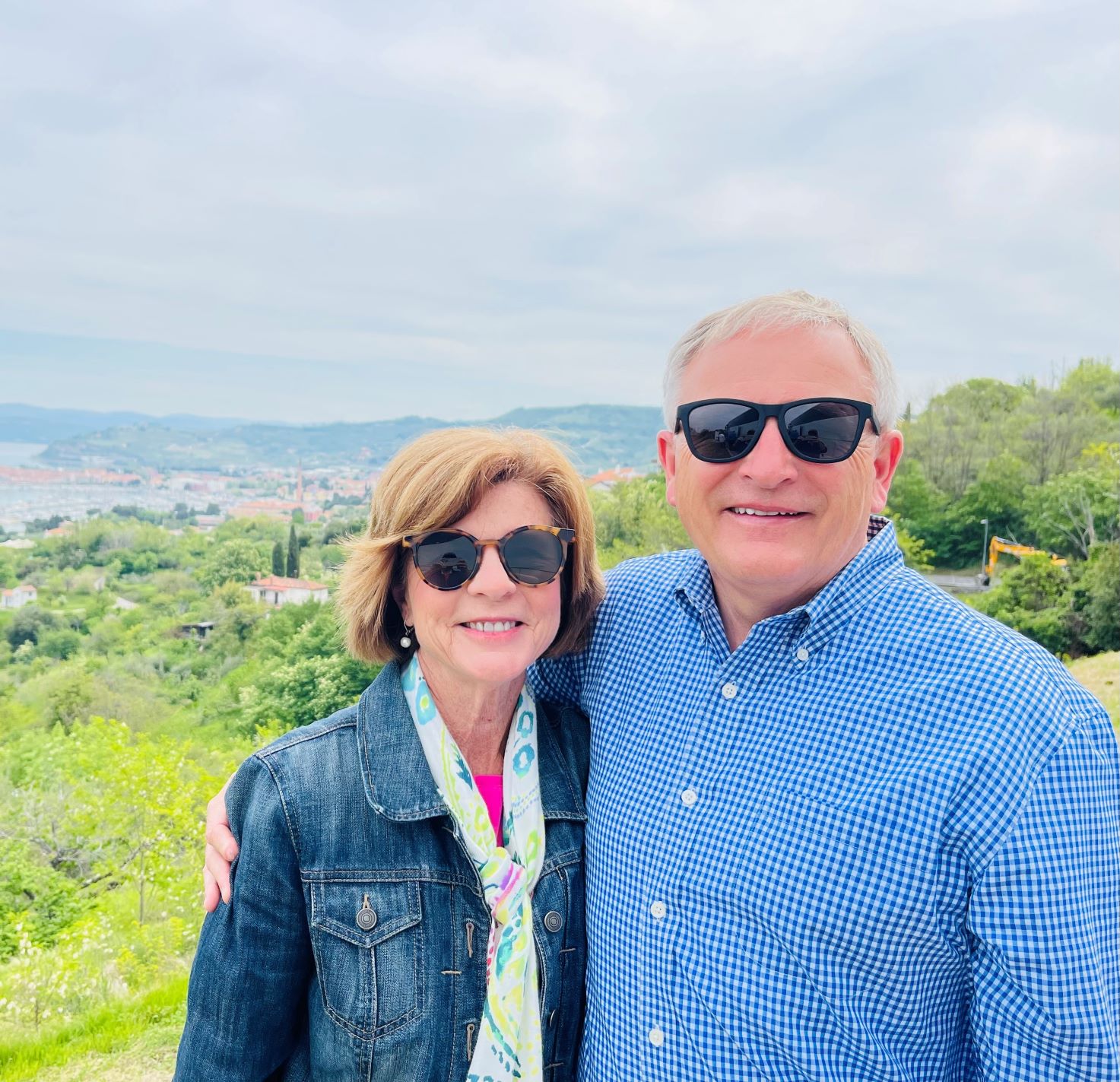 To continue his parents' legacy and love for Troy University, Monroe County Judge Jack Weaver and his wife, Barbara Marthe Weaver, have established the Joseph Barnett Weaver, Jr. and Joyce Booker Weaver Endowed Scholarship for students from Monroe, Escambia and Conecuh counties.
A 1985 alum, Weaver comes from a long line of TROY graduates beginning with his parents who attended then-named Troy State Teacher's College. To date, 11 members of the Weaver family boast TROY degrees.
"TROY's been the Weaver Family lifeblood," he said. "We've all enjoyed getting our education there, and it's led us to where we all are today."
The senior Weaver enlisted in the Navy at age 18 and was sent to Pearl Harbor during World War II. After the war ended, he returned home to Conecuh County to finish high school.
After graduating from TROY in 1953, he began his teaching career at Excel High School in Excel, Alabama while simultaneously teaching fellow veterans in Conecuh County. Later, he served as Dean of Students, Dean of Business Affairs and as the yearbook and newspaper sponsor at Jeff Davis Junior College in Escambia County. He retired in 1989 after 23 years at Jeff Davis.
He and Joyce married on June 1, 1956, and had four children and eight grandchildren.
When his father passed, Weaver and Marthe searched for a way to honor his memory in a meaningful way. Eventually, the pair decided to partner with TROY and created the Joseph Barnett Weaver, Jr. Endowed Scholarship.
"Being that my dad was a lifelong educator, we wanted to set up a scholarship in honor of his name so that some young deserving students would have an educational opportunity. He'd be honored that some young person was having an opportunity to get an education," he said. "I've heard my parents say you can take away a lot of things in life, but you can't take away someone's salvation or their education."
The initial $25,000 scholarship was created in 2020 but was renamed this year after another $25,000 gift in honor of Weaver's mother's 90th birthday on Sept. 4.
As her husband taught high schoolers, Joyce specialized in educating younger children, teaching at elementary schools in Excel, Monroeville, Frisco City and Brewton, all located in Alabama.
Her education career lasted for 30 years.
"She was really surprised. It made a great 90th birthday present," he said. "My parents have preached that education opens the doors to so many worlds, and without education, those doors are closed."
The scholarship is intended for students from Monroe, Conecuh and Escambia counties who will be attending the Troy Campus. The requirements are: applicants must have a minimum 3.0 GPA and must write an essay explaining why they are applying, if they will have student loans, how it will benefit their future plans, why they chose TROY and a description of their leadership roles or service to their community.
The Weavers said the scholarship was created with a particular type of student in mind.
"I've been to class nights where I see so many scholarships awarded to the valedictorian and salutatorian. That's great, and they worked hard, and they deserve it, but they're only going to accept one," he said. "There are other students that really have a need who are working as hard as they can, and they may be a C student. If they're giving it their all and that's what it is, they should be rewarded too, and they should be given a chance for an education as well."
Because of the drive and determination passed down from his parents, the couple started the Monroe County Chapter of the TROY Alumni Association. Since then, they have worked to help raise scholarship money for students in need and to support TROY in any way they can.
"It is extremely important that we give back to the things that have been given to us, and TROY is a wonderful University. You're not just a number. You're a person," Weaver said. "They know you by name, and if you walk on campus, people still know who you are. I want to see TROY succeed in every way.
"It's a great University and a gem to this state. I would like to see it continue to grow. It's a beautiful campus, and it just makes you proud to be an alumnus."
Dr. Kelley honors late wife with gift to Janice Hawkins Cultural Arts Park

Dr. Philip Kelley, longtime voice of the Sound of the South Band Program and director of many memorable musicals during his tenure on the Troy University John M. Long School of Music faculty, recently made a gift to the Janice Hawkins Cultural Arts Park in memory of his late wife, Margaret White Kelley.
A memorial bench now sits in her honor, with a plate that reads "Margaret White Kelley - An Unsung Hero - Lover of Books and Art." Dr. Kelley, a long-time resident of Troy, says his goal is to walk the mile and a half from his house to sit on the bench to remember and reflect.