TROY Giving Day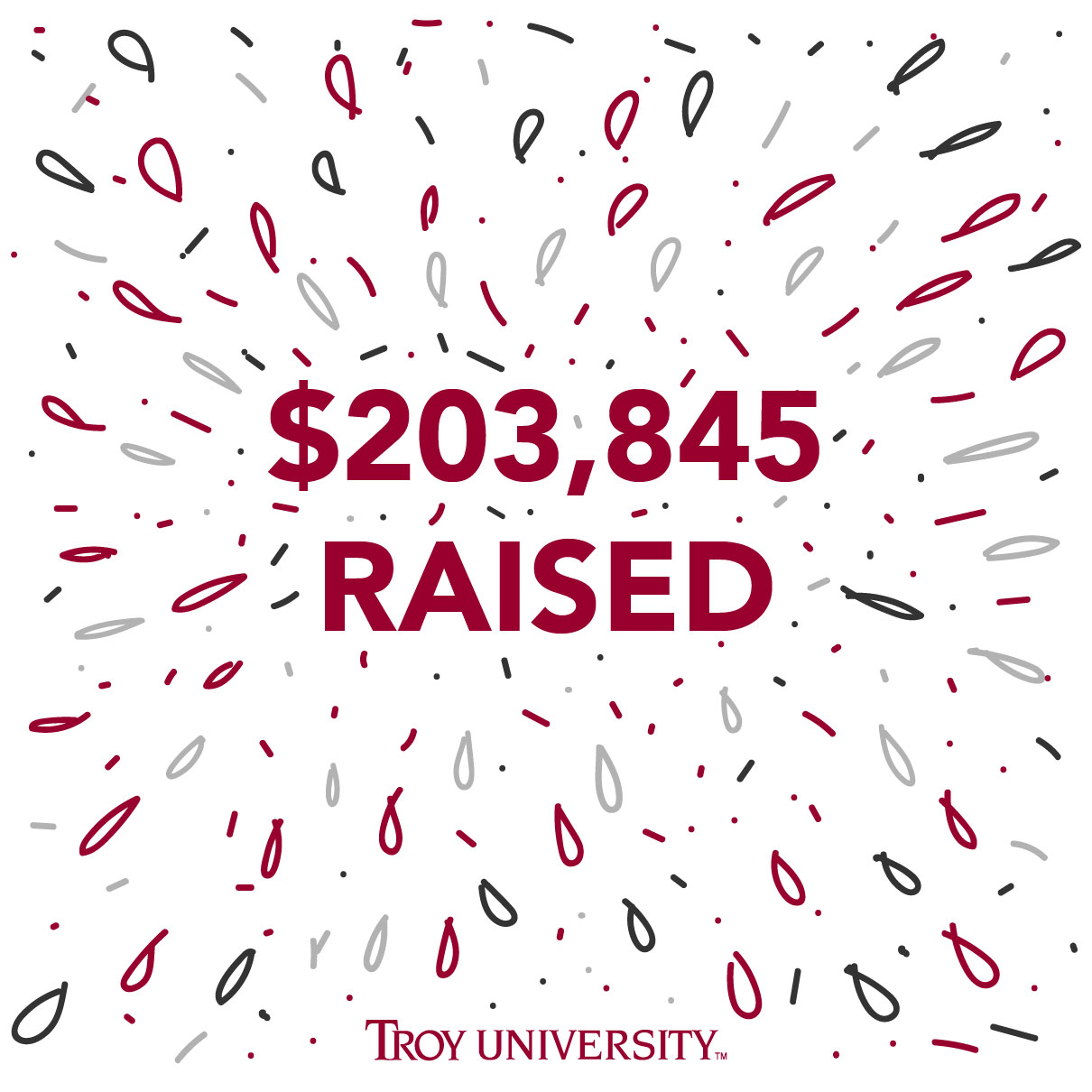 This year's Giving Day was a tremendous success thanks to Trojans like you.
We are incredibly grateful to all who joined us in celebrating our third annual TROY Giving Day. Thank you for your generosity and for exemplifying what it means to Stand Up and Be a Trojan.
In just 24 hours, we raised $203,845 from 330 gifts, surpassing our ambitious goal of $150,000! The support of the TROY family came from all over, with gifts from 24 states and Germany.
Giving Day is all about everyone coming together for one day to make a big impact, but don't forget that every day is another opportunity to #StandUpAndBeATrojan.
If you have questions about making a gift for TROY Giving Day, please call 334-670-3608. You can also contact us at annualfund@troy.edu.