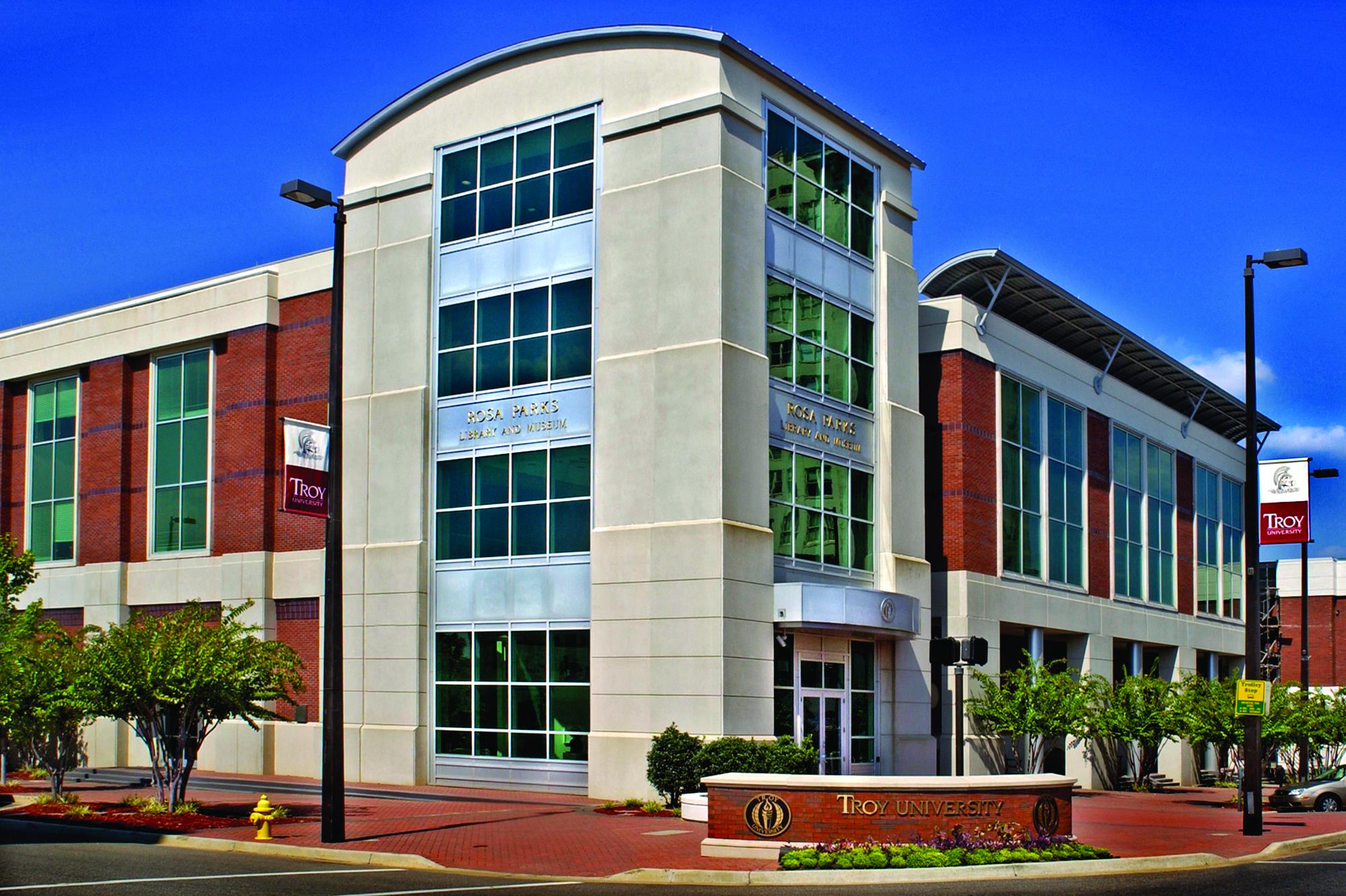 The following areas of information should help answer some of the additional questions you may have. Once again, feel free to ask any questions you may still have. Don't forget to check out the other libraries of Troy University.
Library Guidelines
Book Drop: A book drop is located outside the library at the Molton Street entrance to the building. Audiovisual material should NOT be placed in the book drop.
Care of Library Property: Food, beverages, tobacco, and the use of cell phones are not permitted in the Library.
Library Orientations: Library orientation sessions are available to all patrons and are scheduled at the beginning of each term. The dates for these sessions are listed in the TROY - Montgomery schedule of classes, and all interested patrons are encouraged to attend. Faculty may schedule more in-depth library instruction for classes or small groups.
Renew Materials / Check Account: Troy University Libraries current policies and procedures to renew materials.
Library Hours
| | |
| --- | --- |
| Sunday | 2:00 p.m. – 6:00 p.m. |
| Monday – Wednesday | 8:00 a.m. – 9:00 p.m. |
| Thursday | 8:00 a.m. – 8:00 p.m. |
| Friday | 8:00 a.m. – 5:00 p.m. |
| Saturday | CLOSED |