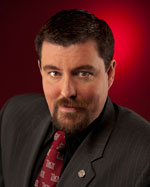 Aaron Taylor
Television Manager
Aaron graduated from Troy University in 2000 with a degree in Broadcast Journalism. After spending some time working for CBS affiliate WAKA in Montgomery, Alabama Aaron returned to his Alma Mater where he has worked with the TrojanVision News Department ever since. Aaron worked for TSU-TV, as TrojanVision was known back then, as a reporter and anchor when he was a student. He was named "Best News Anchor" by the Alabama Associated Press in 2001. In addition to his duties managing the TrojanVision News Department, Aaron hosts the Trojan Talk public affairs segment that airs on the TrojanVision Nightly News. Aaron is a big Trojan sports fan and considers Troy the only college team of interest in the state. Aaron is originally from Montgomery, Alabama but now happily calls Troy his home.
---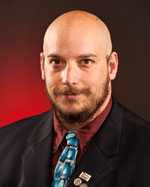 Jeff Herring
Executive Producer
After getting lost on the way to the library as a Computer Science major, Jeff joined TROY TrojanVision (then TSU-TV) in the spring of 1995 by volunteering and later becoming the Production Assistant. With a love and extensive understanding of computers and graphical editing, he has helped transform the graphical and technical side of the station to what we have today. During his senior year at Troy State, Jeff was also directing and technical directing the Weekend 6 & 10 news for WTVY in Dothan. In 1998 he returned full time to Troy University and TROY TrojanVision. In 2001, Jeff graduated from Troy University with his master's degree in Strategic Communication. Today, as the Executive Producer, Jeff is in charge of the production aspects of TROY TrojanVision News as well as other video production needs of the University. Jeff is also an Adjunct professor teaching Television Studio courses to TROY's junior and senior Broadcast Journalism majors. Jeff has won numerous awards including Associated Press: "Best Coverage of a Planned Event", and has helped TROY TrojanVision win numerous awards regionally as well as nationally.
---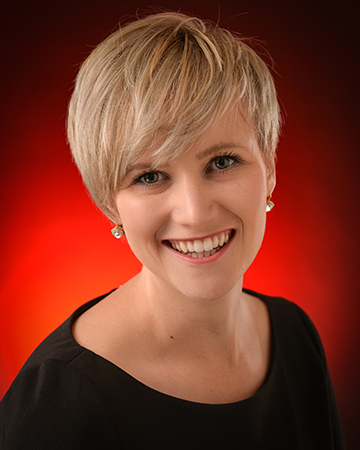 Paige Ray
TV Production Coordinator
Paige Ray is a proud Troy University alumna. She graduated from Troy in 2019 with a Bachelor's Degree in Broadcast Journalism while working at WDHN in Dothan, Alabama. She later graduated from Troy with a Master's Degree in Strategic Communication. Paige has worked in Alabama, Colorado, and Tennessee. She has served as a main evening anchor, MMJ, managing editor, producer, and digital reporter. She now serves as Troy's TV Production Coordinator and an adjunct professor. She lives in Troy with her husband, dog, and cat.