TROY Today Magazine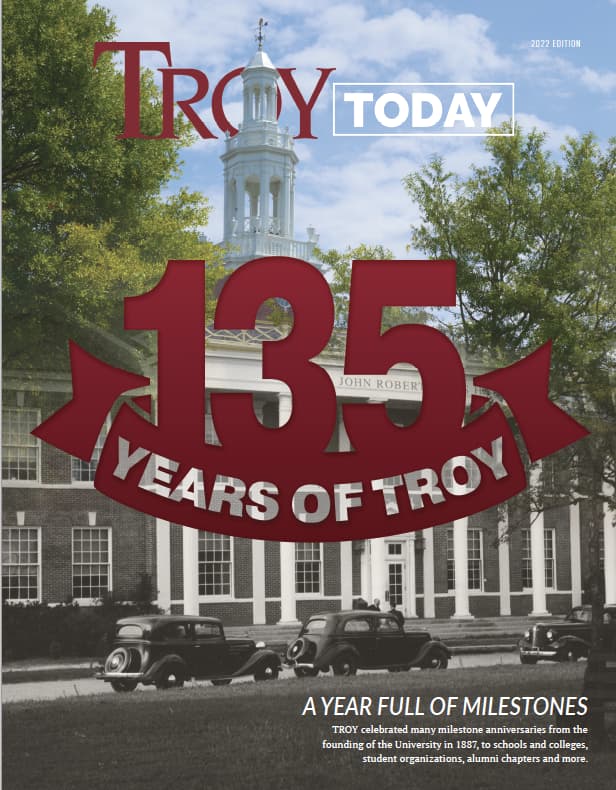 Whether it's through our news blog TROY.Today or our reimagined, updated TROY Today Magazine — formerly known as TROY Magazine — we want to keep you filled in on the latest news from Troy University!
TROY Today Magazine not only compiles important news and updates from the University's blog, but it also premiere's engaging, in-depth features that you can read months before they're available online.
Find out what's going on at TROY Today!
Contact Information
TROY Today Magazine is published for alumni members, donors, students, parents and friends of Troy University. For more information, contact the office of Marketing and Communication at:
256 Adams Administration Building, 256 Adams Administration Building, Troy, AL 36082
1-334-670-5830 • troymagazine@troy.edu
To be added to our mailing list, contact the Troy Alumni Association.
Find us on SOCIAL MEDIA or on at the University's official blog TROY Today.
Advertising:
Contact Michelle Mowery at 334-670-5830 or reference our media guide for advertising rates, art deadlines, publication dates or more.
Archives
Fall 2014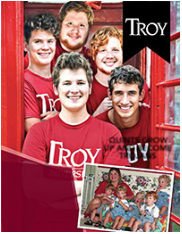 Spring/Summer 2014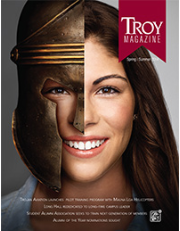 Winter 2014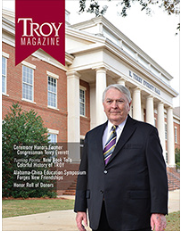 Fall 2013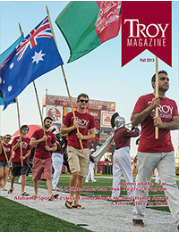 Spring 2013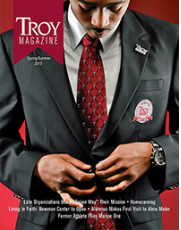 Fall 2012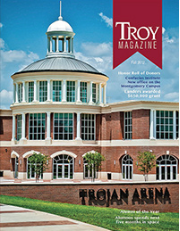 Summer 2012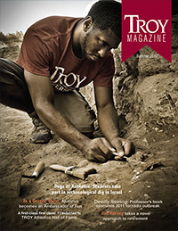 Spring 2012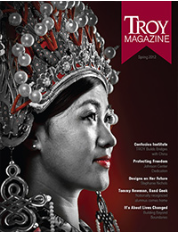 Fall 2011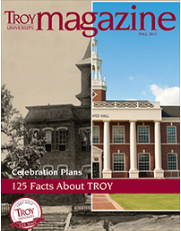 Summer 2011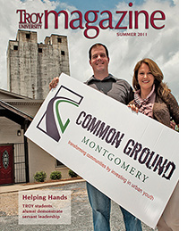 Spring 2011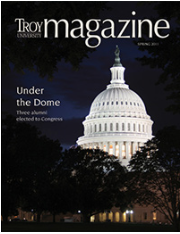 Fall 2010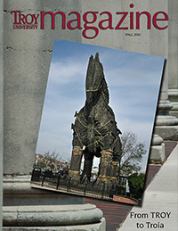 Summer 2010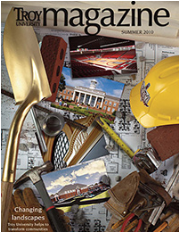 Spring 2010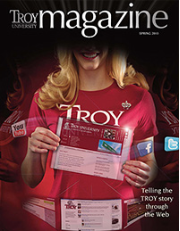 Fall 2009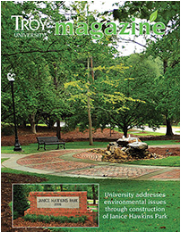 Summer 2009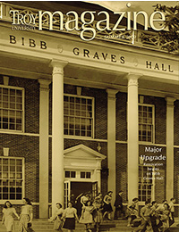 Spring 2009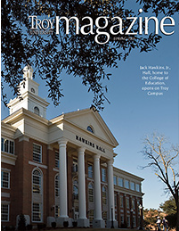 Fall 2008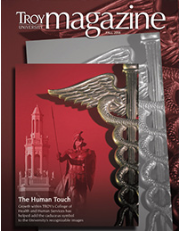 Summer 2008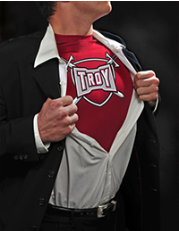 Spring 2008