The MSHRM is a specialized, professional program designed to offer students an opportunity to obtain proficiency in contemporary human resource management concepts and practices. Our program will prepare you to become a proficient human resource professional who can help organizations compete strategically and ethically in the global business environment. Today, it is estimated that human capital comprises about 80% of the value of most businesses. Our goal is to prepare you make your organization successful by developing and taking care of its most valuable resource — its people.
About the Master of Science in Human Resource Management
The MSHRM program is designed for working HR professionals who wish to advance their knowledge of the field, individuals who are interested in entering or transitioning into the human resources career field, and other leaders or small business owners who want to discover ways to improve the effectiveness of hiring, developing, and keeping their best employees.
As a student in the MSHRM program, you will have the opportunity to improve your critical thinking and problem-solving skills while designing human resource management systems that align with the strategic objectives of an organization. You will also strengthen your written communication skills and your ability to work effectively in a virtual team environment.
Our highly qualified faculty members possess diverse academic and business backgrounds and real-world experience. Faculty emphasize practical applications of theory through case studies, individual and group exercises, class discussions and other forms of applied learning.
Why the MSHRM at TROY?
Recognized by Intelligent.com in 2020 as a "Best Online Master's Program in Human Resources"
Designed for working professionals who need a little more flexibility
Fully online curriculum
Flexible start dates (5 terms per year)
Global, strategic perspective
AACSB-accredited business program
Aligned with SHRM's recommended educational guidelines for HRM programs
Highly qualified, experienced, and caring faculty
Affordable tuition
MSHRM Program Highlights
The Master in Human Resources Curriculum
The curriculum for the Master of Human Resources (MSHRM) program consists of 30 semester hours. An additional foundation course (Business Concepts) must also be taken by students who have not earned an undergraduate degree in business administration.
While specific courses may vary from year to year, coursework may include but is not limited to:
Human Resources Careers
The MSHRM provides a firm foundation for achieving a successful career in human resources and optimizing the effectiveness of your organization's human capital. HR jobs are important in almost every sector, including government, international organizations, nonprofit organizations, universities, and the private sector.
For MSHRM graduates, opportunities in the field lie primarily in talent acquisition, talent development, employee/labor relations, compensation and benefits, and diversity and inclusion management. According to the Bureau of Labor Statistics, the median salary for human resource specialists in 2020 was $63,490 per year, with 10% job growth projected through 2030, faster than the average for other occupations. The BLS reports the median salary for human resource managers was $121,220 per year in 2020, with similar job growth projected.
Jobs in Human Resources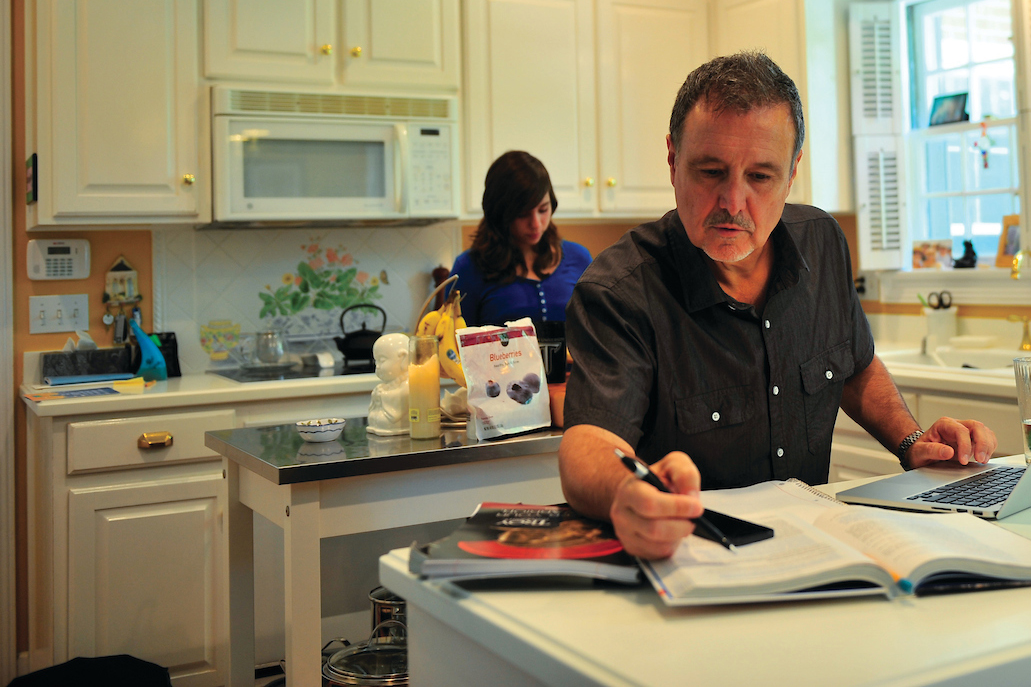 ---
Frequently Asked Questions
Yes. While there's no single path that leads to practicing HR, a master's degree will set you apart from other candidates and increase your earning potential.
An increased earning potential is one of the biggest reasons people pursue a master's degree. With a master's in human resources, a wider variety of career opportunities may also become available to you. A master's degree can also save time if you want to work toward certification by The Society for Human Resource Management (SHRM) for HR professionals.
TROY's MSHRM program will require 30-33 credit hours depending on whether the prerequisite Survey of Business Concepts has been taken or not. Students generally complete the course over the span of two years.
A master's in human resources can lead to many career opportunities. Without prior HR experience, you may find opportunities as an HR specialist (e.g., recruiter, trainer, compensation & benefits analyst, employee relations specialist), or as an HR generalist providing consultation in all HR functions. With prior HR experience, you are more likely to move into a management position as a Human Resource Manager, Compensation & Benefits Manager, Employment Manager, Labor Relations Manager, Diversity & Inclusion Officer, Training & Development Manager, or related position.
---
Interested in Applying to TROY?
Program Locations
TROY Online
Montgomery Campus^^