About
The Sorrell College of Business Dean's Student Advisory Council was founded in Fall 2017. The mission of the Dean's Student Advisory Council is to work with the Dean as a liaison for student engagement in the Sorrell College. This special group is comprised of student leaders majoring in all areas of business. They are responsible for planning the GEEKS Speaks Lecture Series, hosting the Sorrell College Organizational Fair, representing the Sorrell College at Senior Preview Day, and assisting the Dean with engagement outreach throughout the academic year.
Members
Academic Year 2018 - 2019
Sean Alvarez
Willie Carlton
Tremain Crutcher
Zachary Himes
Seth Key - Secretary
Connor Linton
Morgan Manning - Vice President
Stephanie Martin
Shannon Nisi
James Spivey
Kaitlyn Taylor
Tu Minh To
Olivia Walleser - President
Morgan Watts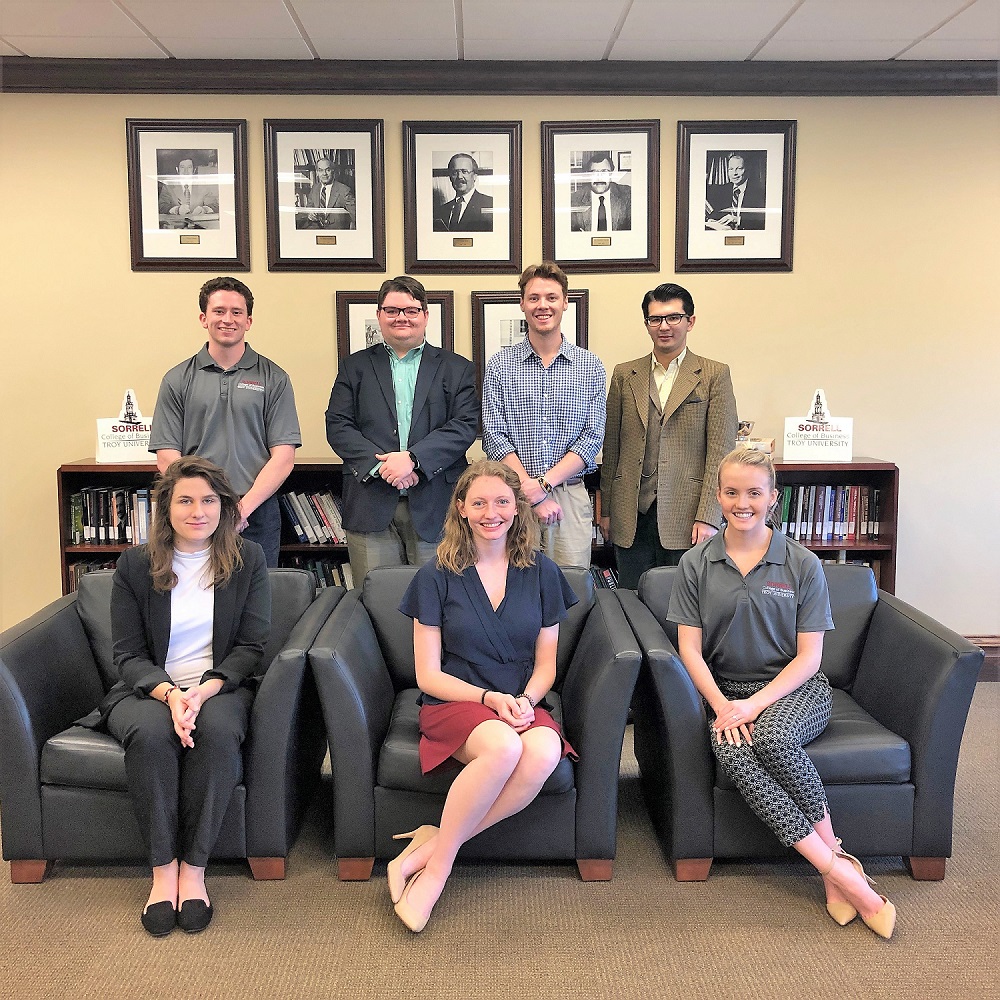 Pictured: Back row (left to right) James Spivey, Zachary Himes, Seth Key, Sean Alvarez. Front row (left to right) Stephanie Martin, Olivia Walleser, Morgan Manning.