Organizations are experiencing one of the most challenging times of the last decade. The COVID-19 pandemic has disrupted work schedules, generated new health mandates, and even changed how many people feel about work. While students have learned how to pursue their education online, many employees have also learned how to work online from home. And now, many do not want to return to the office. These changes have resulted in organizational leaders turning to the Human Resource (HR) function for guidance and assistance. HR leaders are facing new issues at work. How do we appraise performance and maintain an organizational culture in virtual environments? Should employees working from remote sites be paid differently than those in the office? Do we need a vaccination policy? How do we keep our workforce safe and healthy? How do we balance organizational and employee needs?
At the same time, new concerns for "social justice" have arisen in society. This has resulted in a renewed emphasis on diversity, equity, and inclusion in the workplace. Again, HR has been placed at the forefront to address this issue. How do we foster a climate of inclusion? Do we need a DE&I executive? How do we ensure that hiring, appraisals, and salary processes are biasfree? How do we improve the representation of women and minorities in our workforce? In our leadership positions?
Changes in governmental policy and concerns about inflation have reignited attempts at unionization. Efforts to unionize are a new experience in many industries, and HR has again been called upon to take on a new challenge. Many industries also face an inability to hire enough people to meet daily operating needs and look to HR to find new ways to attract and retain workers.
There are just some of the numerous HR issues that are evolving, but even this brief overview provides enough of a picture to show that a career in HR can be challenging, exciting, and meaningful. As organizations are called upon to change, those working in HR will be called upon to develop ways to successfully address these changes because people are what make organizations work. People management starts with HR.
A Master's degree in HRM will provide a solid foundation for addressing the people issues that organizations are currently facing and will continue to face in the foreseeable future. TROY's MSHRM program is one of the best in the nation for preparing you for that future.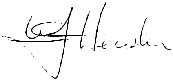 William Heisler, Ph.D.
Professor & Director, MSHRM Program