Sergeant First Class Mark J. Moors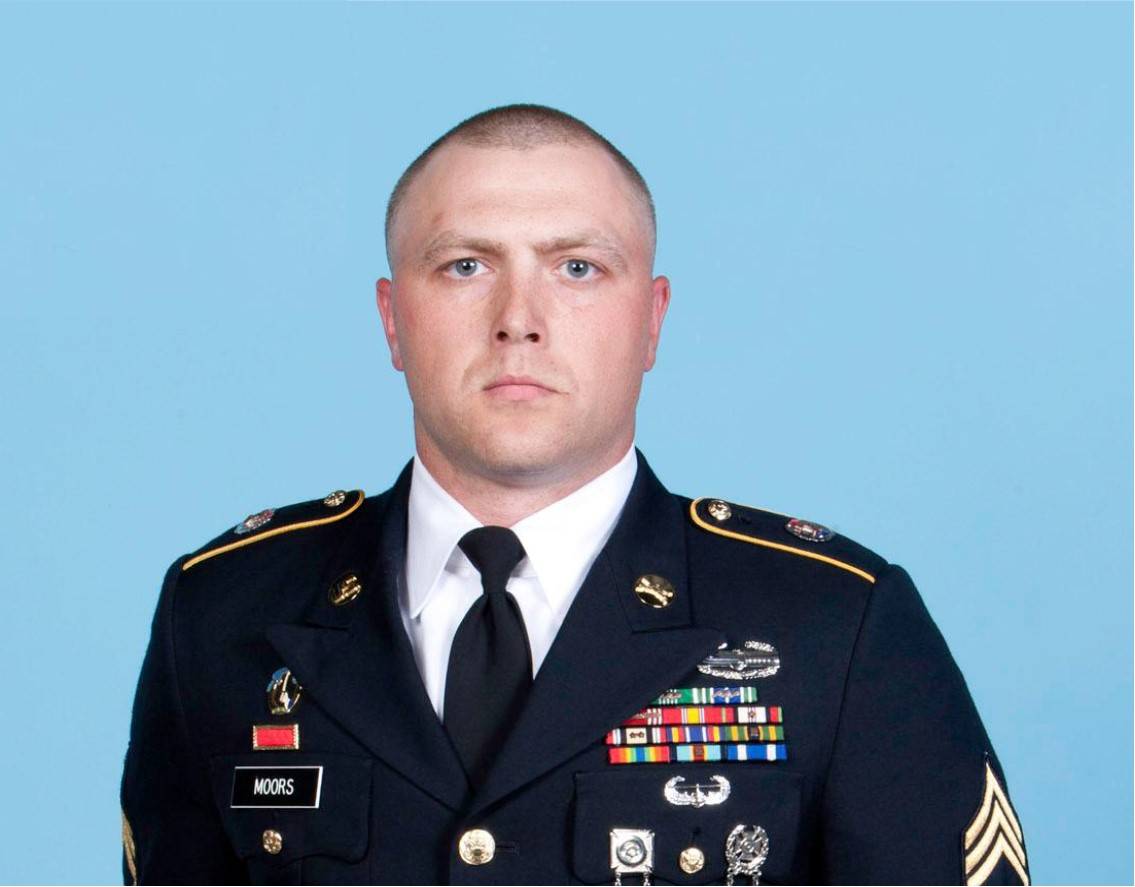 SFC Moors assignments include: 3rd Squadron 7th Cavalry Regiment of the 3rd Infantry Division as a Scout, 1st Squadron 32nd Cavalry Regiment of the 101st Airborne Division as a Team and Squad Leader, Dallas Midtown Recruiting Center as an Army Recruiter, 4th Squadron 3rd Cavalry Regiment as an Anti-Tank Missile Guided (ATGM) Infantry Platoon Sergeant and a Scout Platoon Sergeant. SFC Moors is currently serving as a Military Science Instructor (MSI) at Troy University.
SFC Moors served combat deployments during Operation Iraqi Freedom and Operation Enduring Freedom as well as a humanitarian mission for Covid-19.
SFC Moors has completed three levels of Non-Commissioned Officer Professional Development courses including Senior Leaders Course. His military education includes: Air Assault School, U.S. Army Tactics Course, Situational Awareness Training Course, Insider Threat Situational Awareness Training Course, Battlefield Forensics Course, Crew Remote Operated Weapons Course, U.S. Army Recruiting Course, Master Resilience Trainer Course
SFC Moors awards and decorations include: Meritorious Service Medal, Army Commendation Medal 4 OLC, Army Achievement Medal 4 OLC, Army Good Conduct Medal- 4th award, National Defense Service Medal Afghanistan Campaign Medal one campaign star, Iraq Campaign Medal two Campaign stars, Global War on Terrorism Service Medal Non-Commissioned Officer Professional Development with number 3 device, Army Service Ribbon, Overseas Service Ribbon with numeral two, NATO ISAF Ribbon, Humanitarian Service Ribbon, Meritorious Unit Citation, Army Superior Unit Citation, Combat Action Badge, Air Assault Badge Army Recruiter Badge, Norwegian Foot march Badge.