2019
2020
2022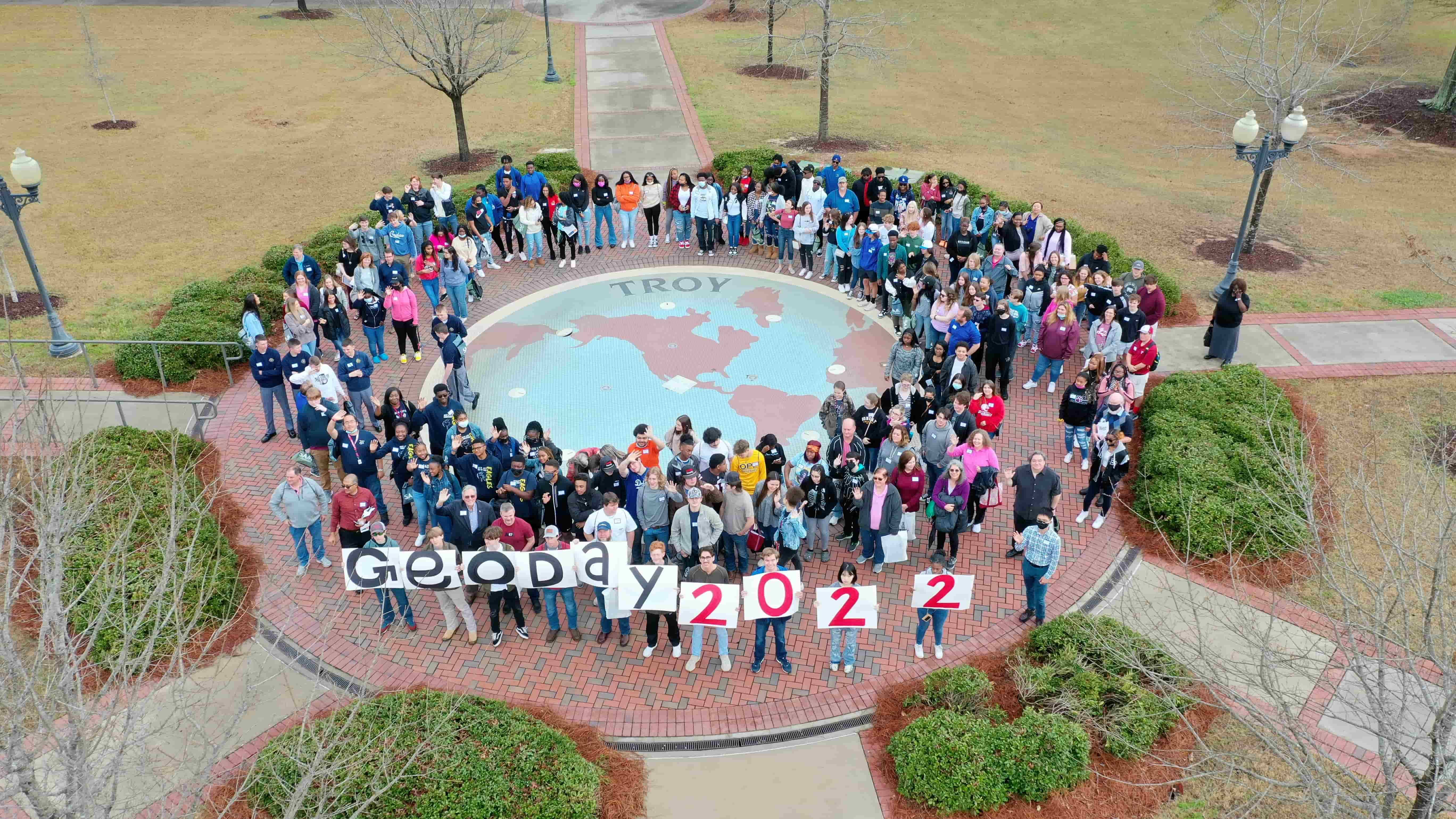 Geo Day 2022 Attendees
The Alabama Department of Transportation (ALDOT) took a photo of all the Geo Day students and sponsors. The globe in the center signifies what geospatial careers are all about - geographical location.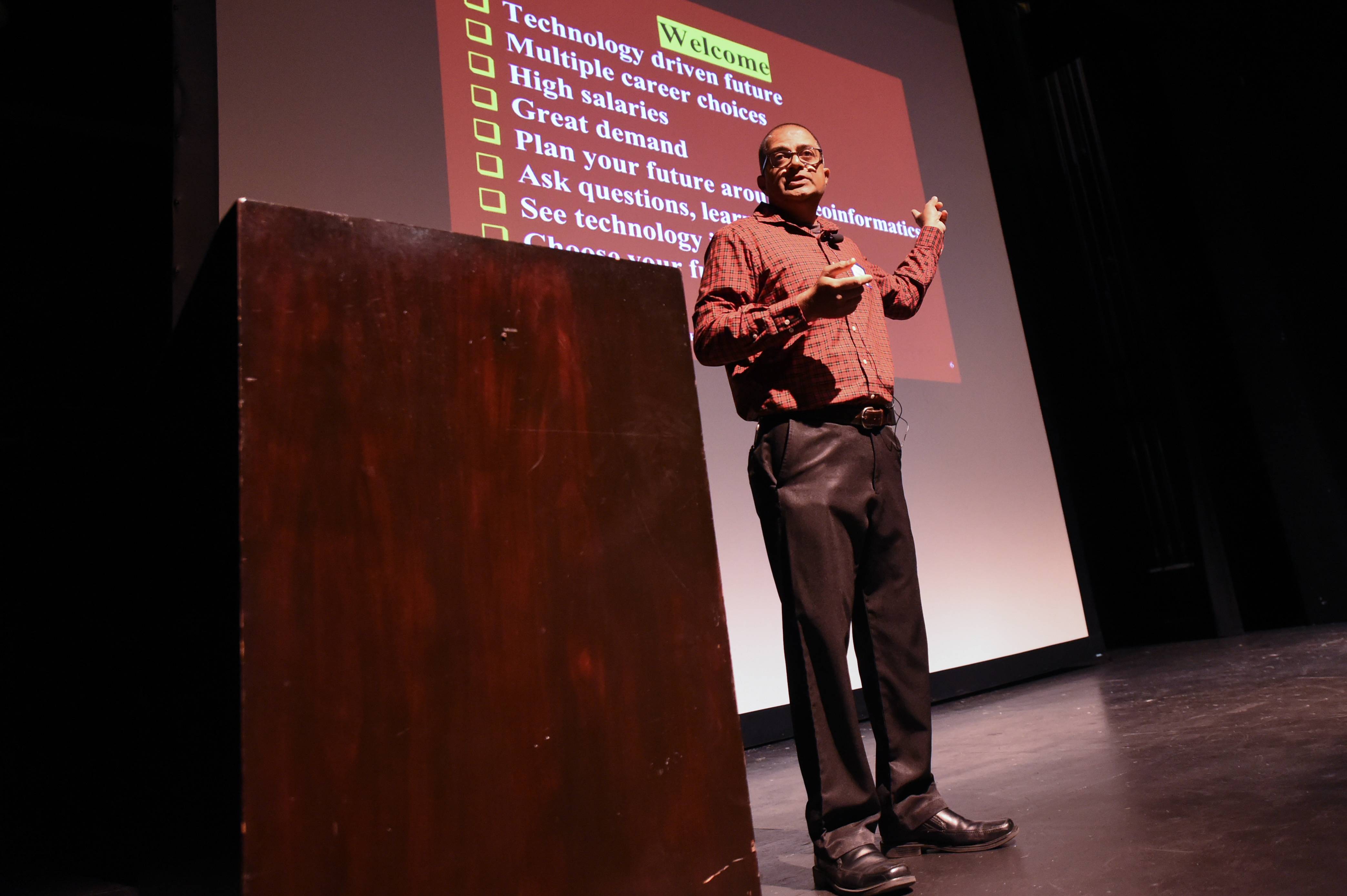 Geo Day Opening Session
In the Geo Day opening session, Dr. Ramroop sets the stage for what the students will learn about geospatial careers and why they want to pursue them.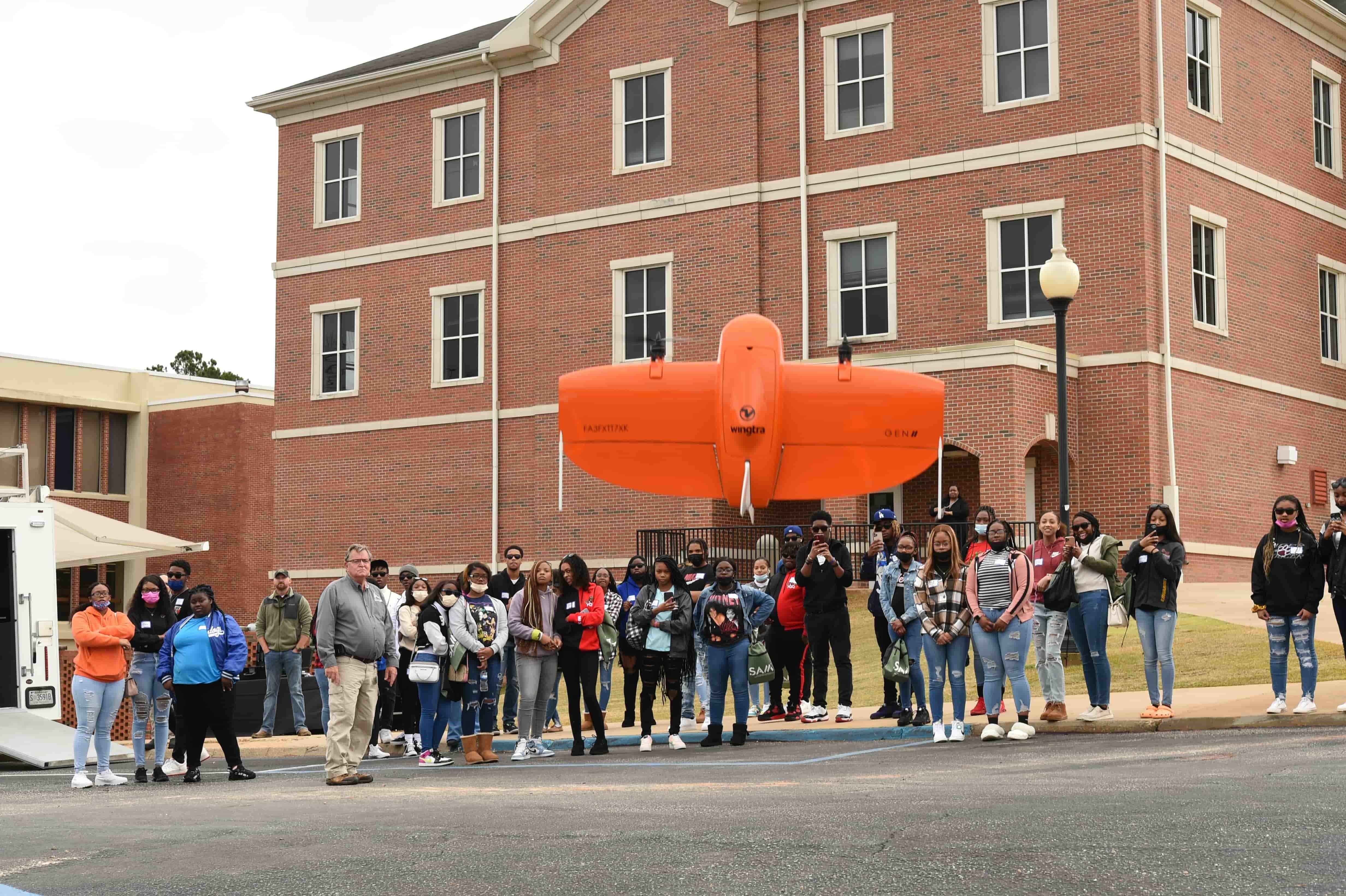 Drone Demo
Students were able to experience a brand new ALDOT drone take off vertically and flip to fly.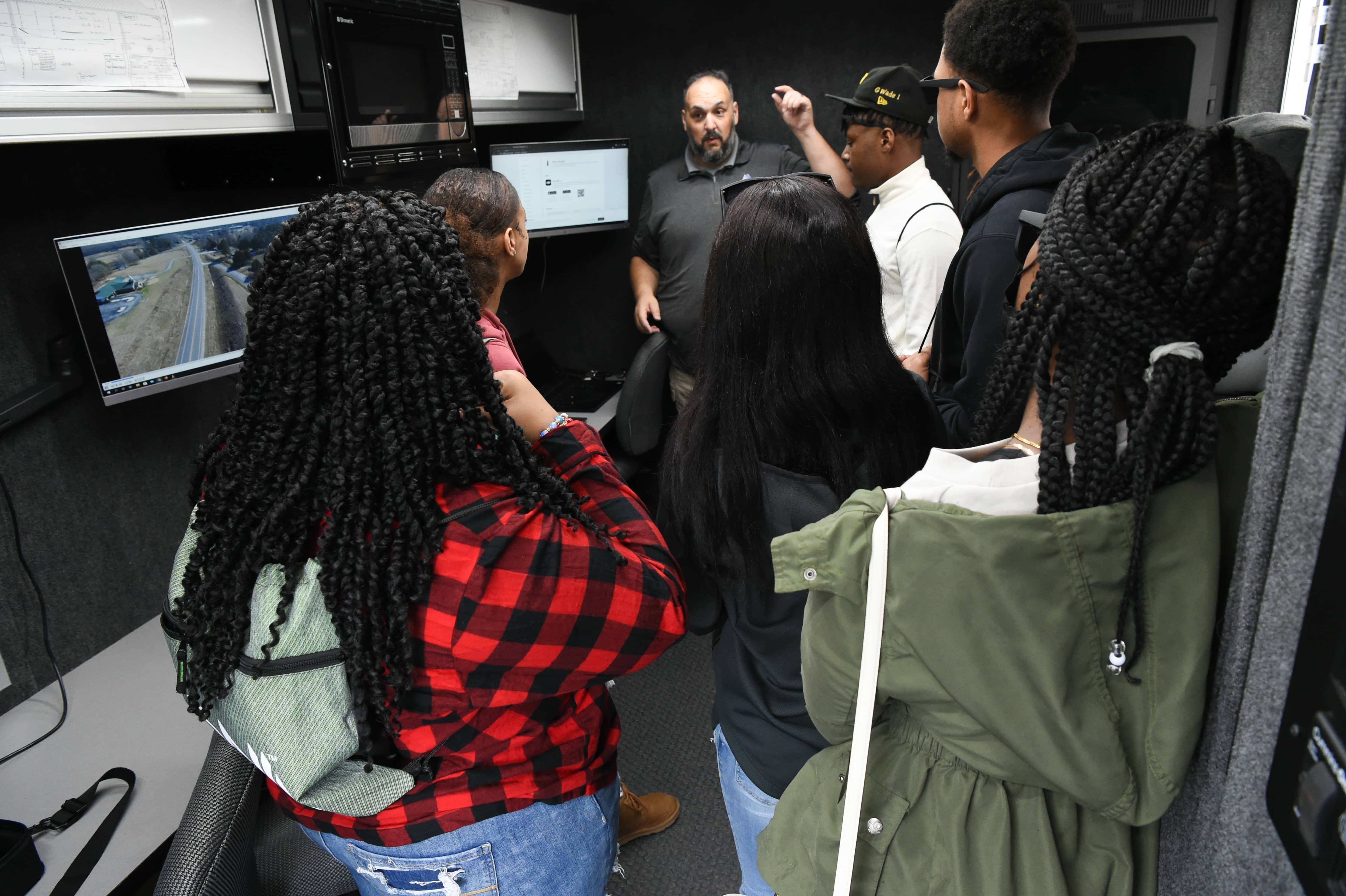 A look inside ALDOT
ALDOT brought both their UAS command trailer and their Mobile Scanning Truck for students to visit during one of the Geo Day workshops.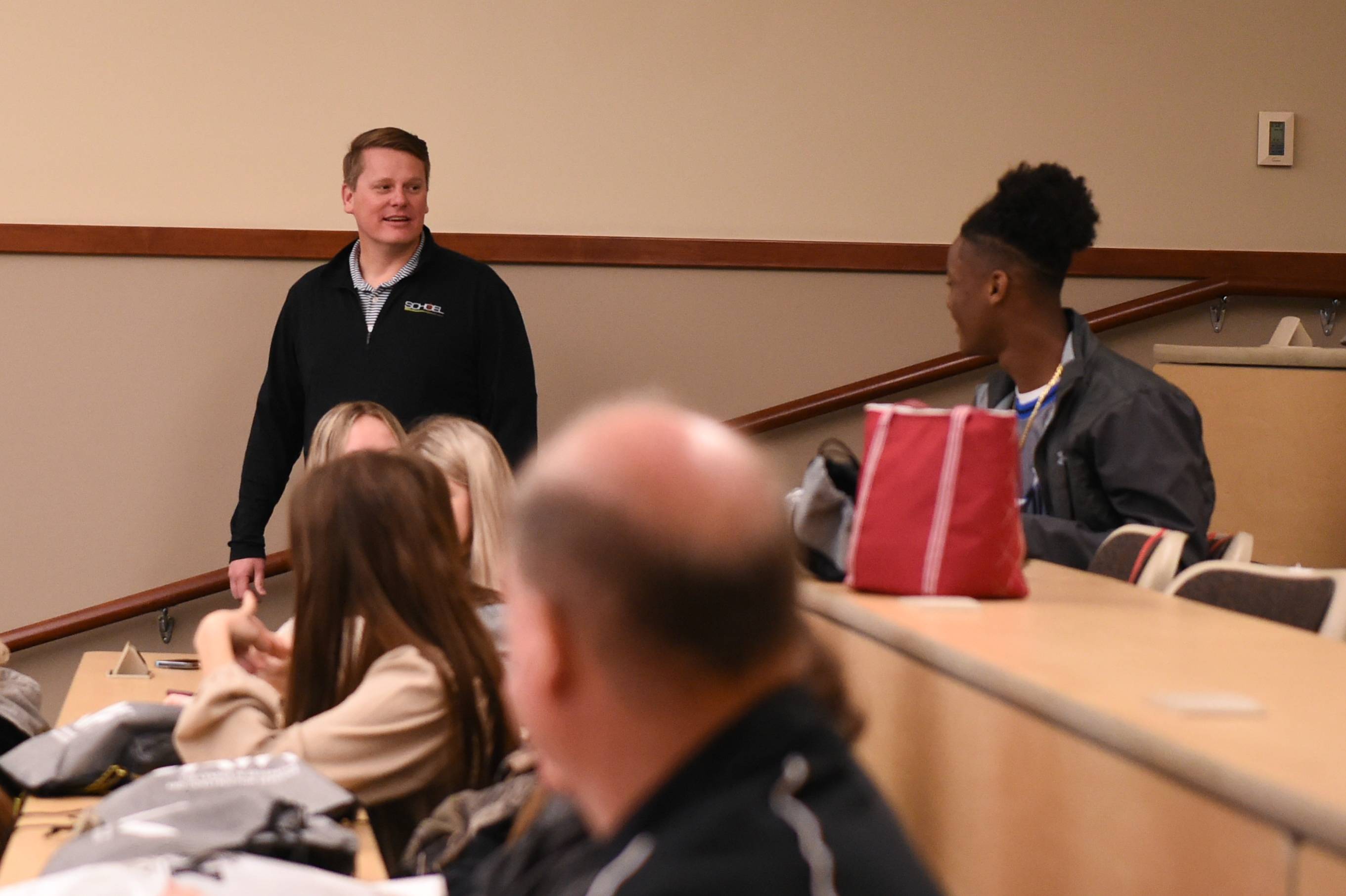 The Alabama Society of Professional Land Surveyors (ASPLS) as well as professionals representing private companies interacted with students during workshops.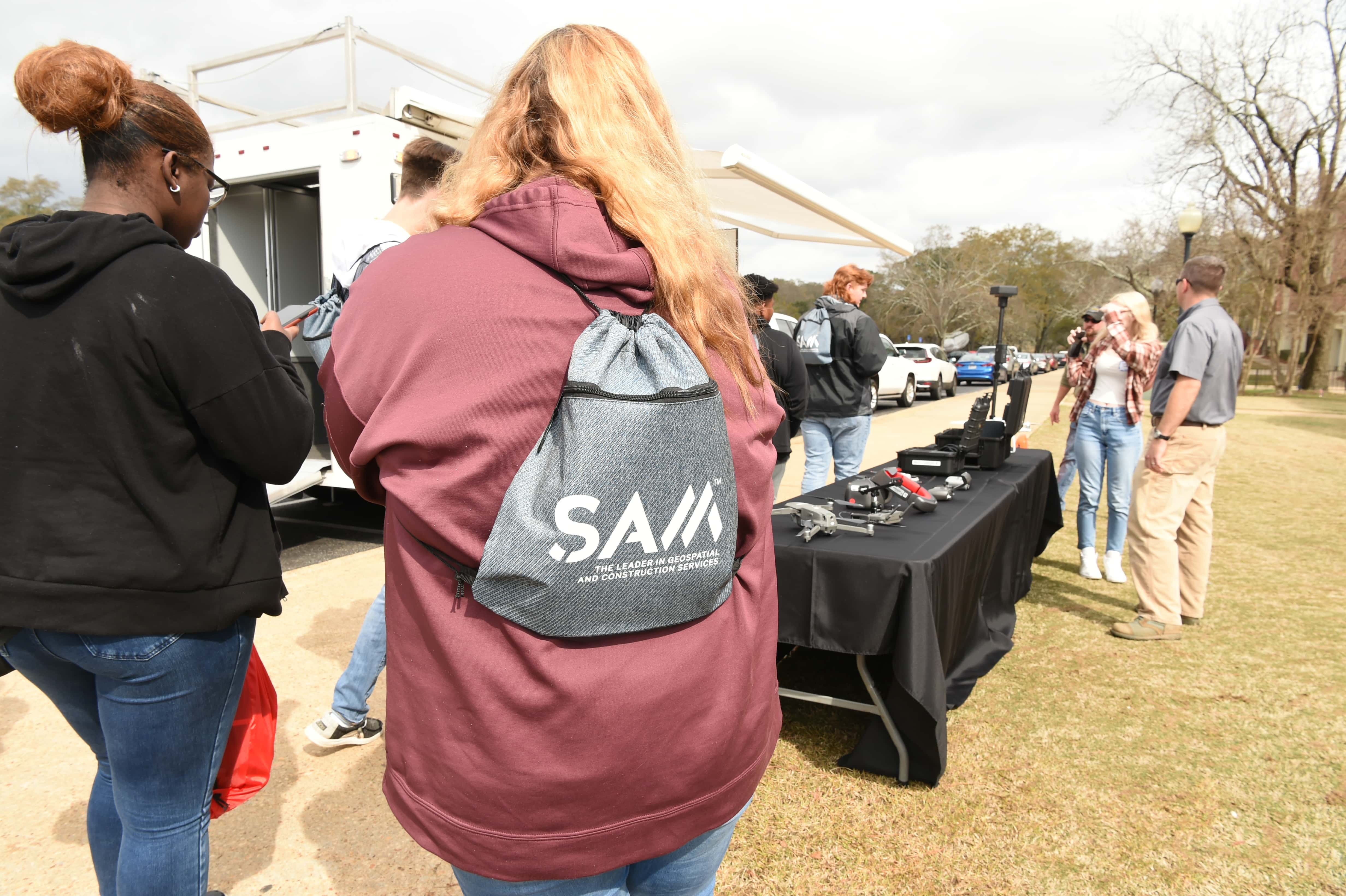 Backpacks provided by SAM inc.
Special thanks to our sponsor company Surveying and Mapping, LLC (SAM) who provided backpacks for the students as a memento of Geo Day 2022.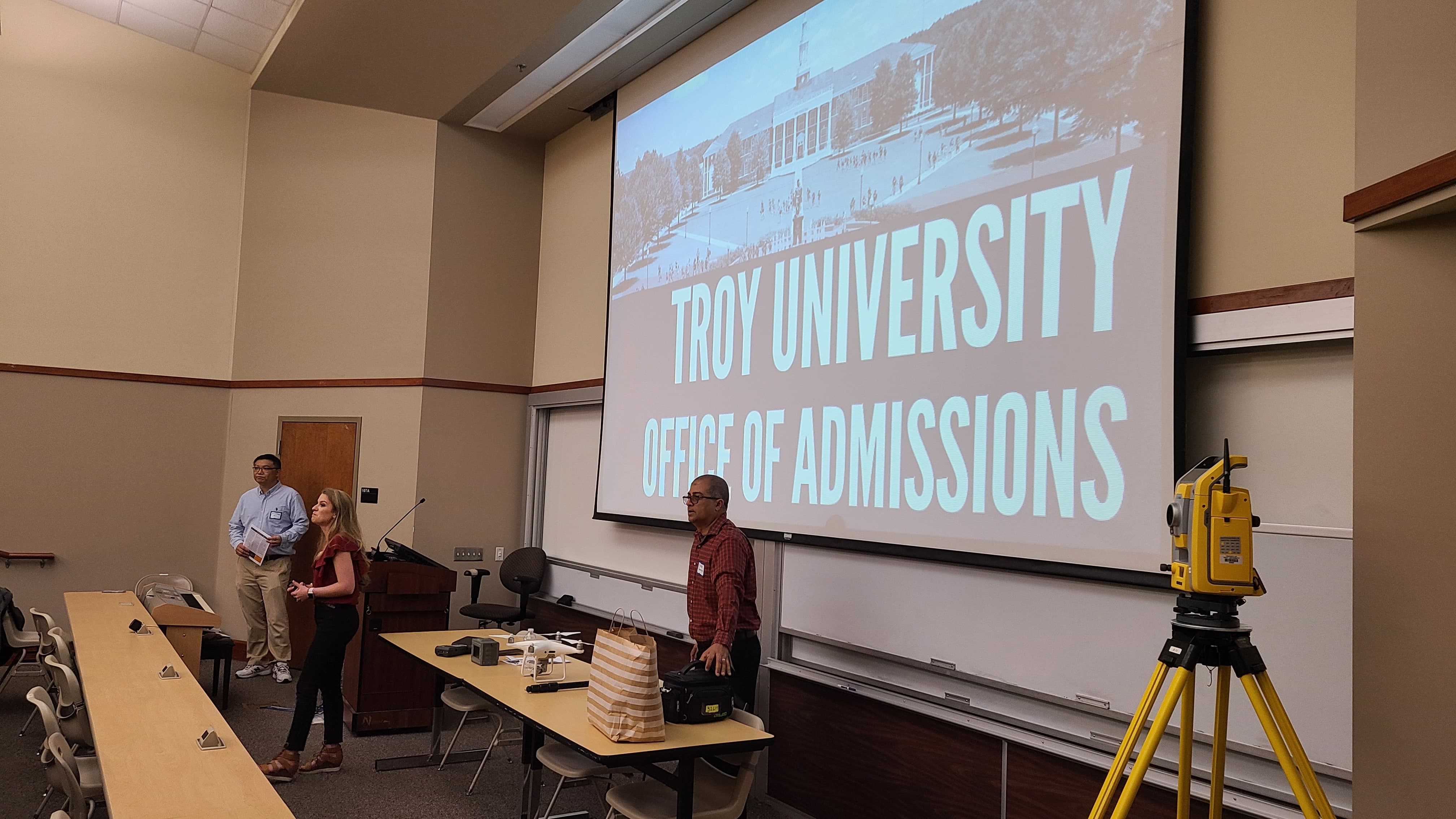 Mapping Your Future
One of the high school teachers said, "I wish I were young again" so she could be involved in this exciting career field. "We were really impressed by the large turnout," said Geospatial Informatics Department Chair Dr. Xutong Niu. "These students now have the information and a "map" to get the training & education they need to enter the