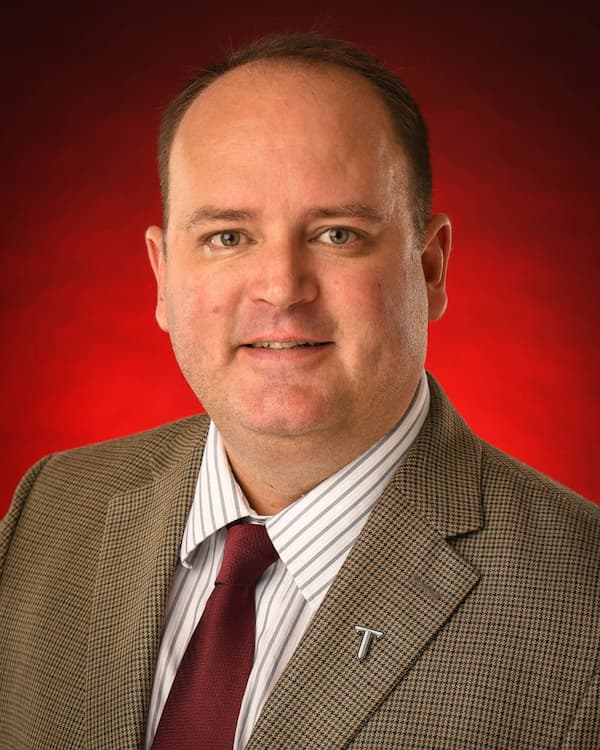 Welcome to the Department of Kinesiology and Health Promotion (KHP) at Troy University. Our webpages are intended to bring an overview of our faculty's interests and backgrounds, undergraduate and graduate course information and opportunities for collaborative and service learning. KHP houses multiple exciting and growing fields of study and provides a challenging, collaborative and supportive environment to begin your academic and professional career. Whether you are a first year or transfer student, a prospective graduate student, a curious parent/sibling or stumbled upon us randomly, we welcome your interest and look forward to exploring the exciting opportunities available in our department.
KHP is committed to providing outstanding educational opportunities for our students. Discovering and disseminating knowledge related to physical activity, pedagogy, nutrition and human movement science is the foundational basis of our department. We believe our dynamic field of study benefits the larger society by bringing awareness to the relationship between human health and human movement science. The completion of one of our degree programs provides professional preparation for careers in the allied health fields (e.g. Physical Therapy, Occupational Therapy, Athletic Training, Physician Assistant, Registered Dietitian), fitness related industries, teaching and coaching, hospital/clinical programs, along with a host of other potential opportunities. Further, our program currently enjoys an acceptance rate much higher than the national average for those students wishing to enter one of the graduate health professions as well as an exceptional pass rate in the nationally accredited programs of Physical Education and Athletic training.
KHP has multiple academic programs that will surely fit the bill for your desire in a career in the human movement sciences. The Department currently offers several undergraduate degree options, all as a Bachelor of Science (BS). These are Exercise Science, Interprofessional Health Sciences, and Physical Education, each specifically tailored to give students both the scientific fundamentals and real world experience to be a successful graduate. We also house Masters programs in Athletic Training, Kinesiology, and Physical Education.
We look forward to taking the next step of your academic career with you! I would strongly encourage you to contact us with any questions regarding our programs, to set up a tour of our programs, and to meet our faculty. Our department email is khp@troy.edu. Please feel free to contact us with any questions. We are excited to hear from you!
Go Troy!

J. Brandon Sluder, Ph.D
Professor and Chair
Department of Kinesiology and Health Promotion
Troy University