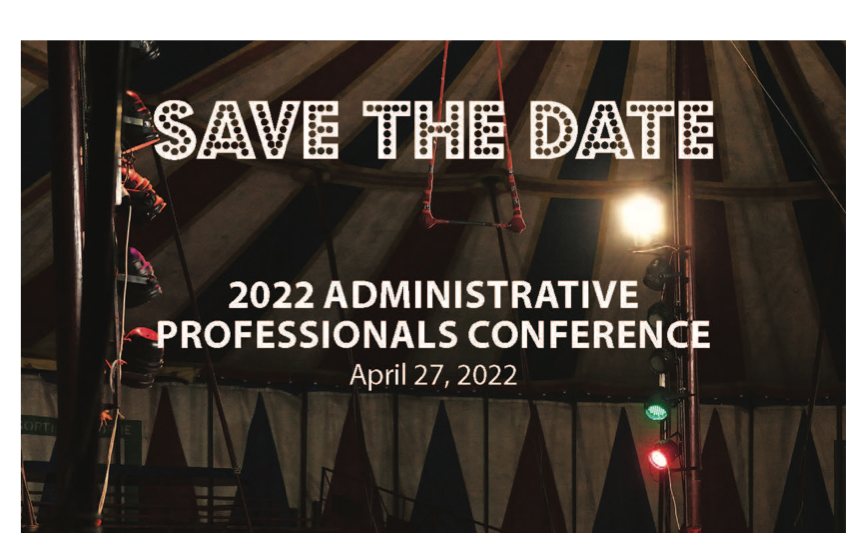 "Greatest Show on Earth"
2022 Administrative Professionals Conference
April 27, 2022
WHO SHOULD ATTEND
Business/office managers and executive assistants
Administrative assistants and associates
Customer service representatives
Office assistants and clerks within any industry
REASONS TO ATTEND
Learn new concepts and refresh your skills
Gain proficiency and effectiveness for your daily work
Boost your inspiration and creativity
Opportunities to network
Relax and have fun
LOCATION
This year's conference will be held at the RSA Activity Center located at 201 Dexter Avenue, Montgomery, AL.
COST
The cost is $129 per person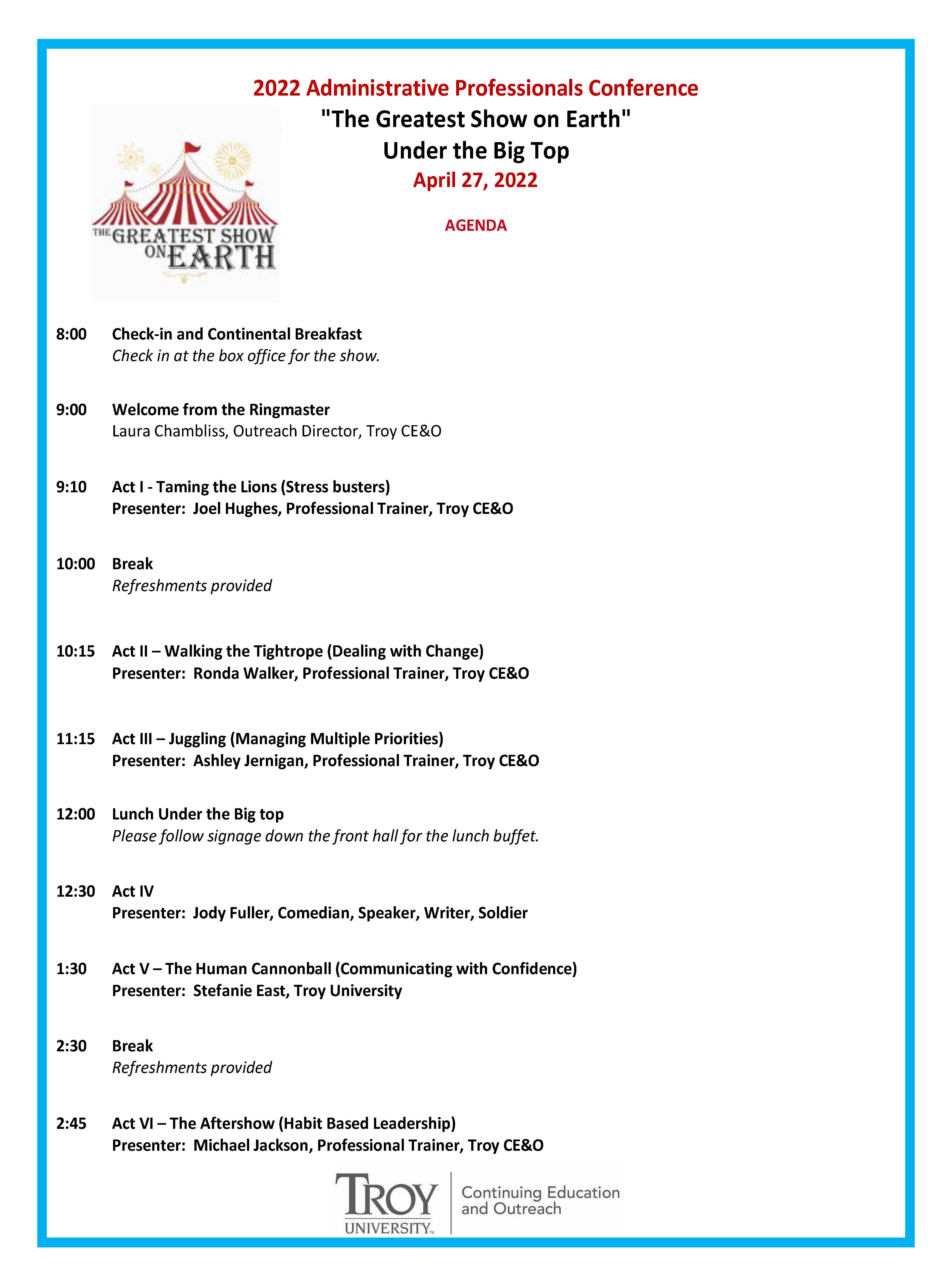 Registration:
Once you click to register, the next page will be Trojan Web Express. On this page, click on "Select Classes". Scroll down to choose course BUS 226. If you would like to register a group, please call the Continuing Education & Outreach office at 334-983-0005 to register.