Administrative Professionals Conference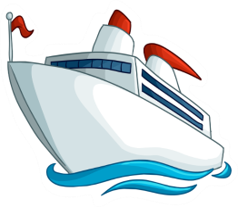 Cruising Into Your Future
September 25, 2019
WHO SHOULD ATTEND
Business/office managers
Executive assistants
Administrative assistants and associates
Customer service representatives
Office assistants
Clerks.
REASONS TO ATTEND
Opportunities to network
Learn new things
Gain proficiency
Be inspired
Have fun!
Welcome Aboard! Conference begins at 8:30 am with check-in and continental breakfast. Come hear dynamic speakers. Have lunch at the Captain's Table!
TOPICS INCLUDE
Unpacking Your Luggage. . . and life - Sometimes our life, past experiences, hang ups, emotions or relationships are in a suitcase we carry with us daily. Are you ready to unpack and let go of the negative and repack the positive?
Make Your Life a Full Time Excursion - When taking a cruise, we leave the daily grind of life and work. But, even on our most desired cruise, we can become bored and even anxious about being on the ship. These excursions can reenergize, revitalize and motivate us to be our best selves, do our best work and live our best lives.
Making Memories Last - Learn how to digest everything you have learned and actually maintain those new friendships and apply your new skills to achieve ultimate personal and professional success.
. . . and more!
LOCATION
Troy University, Dothan Campus, Malone Hall, 500 University Drive, Dothan, Alabama
REGISTRATION - Register early to get the best rate!
Early Bird (through September 10) - $119 per person
After September 10 the cost is $129 per person
Cost includes conference materials, continental breakfast, morning and afternoon refreshments, buffet lunch, and door prizes.
REGISTRATION
Click here to register. The next page will be Trojan web Express. On this page, click on Select Classes. Scroll down and choose BUS226, then complete the registration process. Have credit card ready. When registration is complete, you will be emailed a payment acknowledgment.
To register by telephone, call 334-983-0005. Organizations requiring an invoice must call for details.