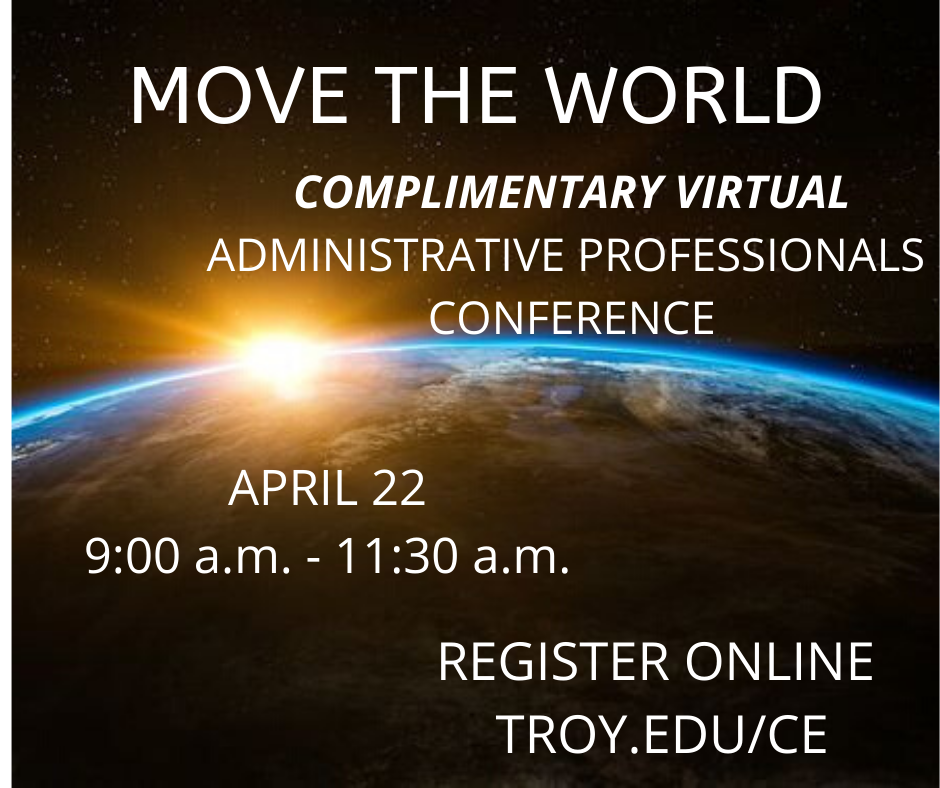 Move the World
April 22, 2020
This year's conference is on the same day as Earth Day! And, of course, we want to assist you to "Move the World" at work. Everyone has their corner of the world. What are you doing to exert your influence at work and make your mark of excellence? Does anyone feel the earth move because you are present at work? How can you build on your current strengths to maximize your impact? What areas need development so you can shake your world?
Topics will include "Journey to the Center of the Earth", "Digging In - Preparing for a Shift", "Reuse, Recycle, Rejuvenate...REINVENT Yourself" and "Little Things Make the World Go Around." Whether you make a move, or bust a move - you won't want to miss this year's conference!
Be ready to move the world and shake the earth once you attend!
WHO SHOULD ATTEND
Business/office managers Executive assistants
Administrative assistants and associates
Customer service representatives
Office assistants and clerks
REASONS TO ATTEND
Learn new concepts and refresh your skills
Gain proficiency and effectiveness for your daily work
Boost your inspiration and creativity
Relax and have fun
LOCATIONS
This year's conference will be offered virtually. Once registered, information will be sent to you on how to join the conference on April 22nd.
COST
Complimentary
TIME
9 a.m.-11:30 a.m. CST
SPEAKERS
Joel Hughes
Michael Jackson
Sharleen Smith
Rhonda Walker
Registration:
Once you click to register, the next page will be Trojan Web Express. On this page, click on "Select Classes". Scroll down to choose course BUS 226. If you would like to register a group, please call the Continuing Education & Outreach office at 334-983-0005 to register.