Administrative Professionals Conference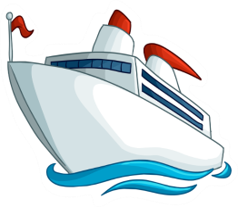 Cruising Into Your Future
April 24, 2019
WHO SHOULD ATTEND - Business/office managers, executive assistants, administrative assistants and associates, customer service representatives, office assistants, clerks.
REASONS TO ATTEND - Opportunities to network, learn new things, gain proficiency, be inspired, have fun!
LOCATION
St. James United Methodist Church, 9045 Vaughn Road, Montgomery, AL
COST - New deadlines!
Early bird rate - through April 3 - $119 per person
After April 3 - $129 per person
Registration will close at noon on April 19, 2019
Cost includes continental breakfast (8:00am-8:30am), morning and afternoon refreshments, buffet lunch, conference materials, and door prizes.
REGISTRATION
To register for the Administrative Professionals Conference, click here. Once you click to register, the next page will be Trojan Web Express. On this page, click on Select Classes. Do not log in. Scroll down and choose BUS 226 Administrative Professionals Conference. Have a credit card ready. If you prefer to register by telephone, call 334-983-0005. Organizations requiring an invoice must call the Continuing Education and Outreach office for details.