Insurance Pre-Licensure Course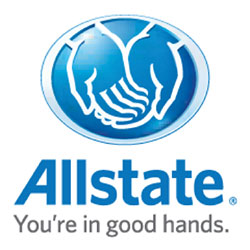 Troy University, in partnership with Allstate Insurance is offering online pre-licensure courses.
Become an insurance professional in the State of Alabama. The courses are approved by the Alabama Insurance Commissioner and will prepare you to sit for the State Exam.
For your convenience, courses are offered online. Professionally developed by experienced instructors, you will learn in a clear, easy to understand style that will help you remember every aspect of Life and Health or Property and Casualty insurance.
Everything you need to pass the state exam is here! Take advantage of all the prep tools available to pass the exam the first time and avoid having to pay the full cost of retaking the exam.
This is the best, most thorough pre-licensure course offered on the market today. Each course is self-paced with unlimited attempts to score the minimum requirement of 80% in order to move on to the next chapter and includes:
Introductory videos
Audio-guided presentations
Flash cards
Quizzes
Purchase the course and materials in a bundle to get your best deal. Each course includes an instructor and digital book. Bundle #2 includes a complete printed book, a digital book and Exam4Caster®. Bundle #1 includes the digital book and Exam4Caster®.
Exam4Caster® is a unique exam simulation and diagnostic tool designed to address the three major challenges you face in seeking to qualify for a Producer's license. You will be able to:
Identify the critical information that will appear on the State Exam
Master that information
Demonstrate your proficiency by passing a standardized test
Exam4Caster® offers four practice exams and is designed to be completed within 120 days. Every question includes valuable feedback to clarify your understanding and help you pass your state exam. These dress-rehearsal tests are progressively difficult and address specific objectives of the state exam:
Exam 1: Fact Check. With 60% of the state exam being terms and definitions, this material must be mastered in order to pass the exam.
Exam 2: Checkup. Written at the same difficulty level as the state exam, a score of 75% or higher will create a sense of assurance in passing the state exam on the first try.
Exam 3: Double Check. If you didn't do well on Exam 2, this exam offers a review.
Exam 4: Check Mate. This exam is more difficult than the state exam. A score of 60% and above is ideal for highly competitive people and for those who must past the state exam on the first try.
View a sample of the course by clicking on the test drive image.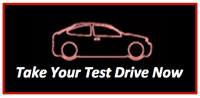 Courses
Includes online course with digital book, printed book and Exam4Caster® Price
ALS-101-DSIA: Corporate Alabama Property & Casualty: $188

ALS-102-DSIA: Corporate Alabama Life & Health: $188
ALS-201-DSIA: Corporate Georgia Property & Casualty: $188
ALS-202-DSIA: Corporate Georgia Life & Health: $188
Click below to Register Online.
Click on the Register button below to go to the course catalog. Once at the course catalog, click the search button at the bottom. Select your course then proceed through the registration process. Have credit card ready. Acknowledgement of registration/payment will be sent to the email address provided. Once your registration is submitted, allow a minimum of 24 hours for course login instructions to be sent to the email address you provided.