About Us
The College of Arts & Sciences (CAS) Global Scholar Program is a non-traditional honors program on the Troy campus that is open to any student in the College of Arts & Sciences, regardless of major, who would like to develop their international awareness and global preparedness through a rigorous program involving directed coursework, professional development abroad, service learning that engages with international students on campus, and close relationships with academic advisors. While students from any department within the CAS are welcome to apply, in the past we have drawn students from: History, Anthropology, Biology/Biomedical Sciences, Political Science, and Criminal Justice. Each academic year this exclusive program will be limited to a cohort of 25 students.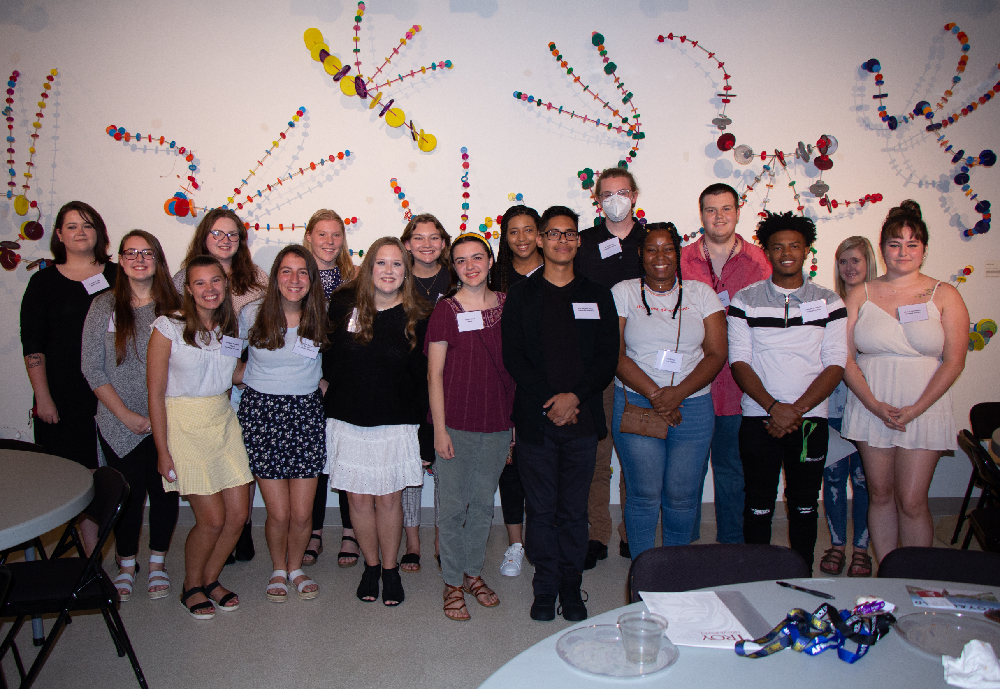 Global Scholars, First Cohort (Fall 2021)
The College of Arts & Sciences Global Scholar Program benefits include:
Designation of Global Scholar appearing both on student diplomas and transcripts attesting to the graduate's international awareness and global preparedness.
Meaningful international travel experience for the purpose of professional development in the student's chosen field of study. (Most students will qualify for generous supplemental funding for international travel.)
Regular interaction with international students on campus at Troy University.
Resume and character-building service learning opportunities in international contexts.
Strong relationships with mentors here at Troy University, which will produce highly trained graduates with the connections needed to compete for jobs and funded graduate programs.
Early Registration Privileges – CAS Global Scholars are permitted to register first, along with Seniors, throughout their years at Troy University.
Student who complete 12 credit hours of language, which is an optional part of this program, will be able to graduate with a Bachelor of Arts (BA) degree, rather than a Bachelor of Science (BS) degree if so desired. Students interested in service abroad after college are encouraged to inquire about Troy University's Peace Corp Prep Program, which can be completed as part of the CAS Global Scholar Program.

More information about the program can be found here:
For additional information, contact the co-chairs of the program:
Jay Valentine, PhD (Philosophy & Religion) jvalentine@troy.edu
Danush Wijekularathna, PhD (Mathematics & Statistics) dwijekularathna@troy.edu