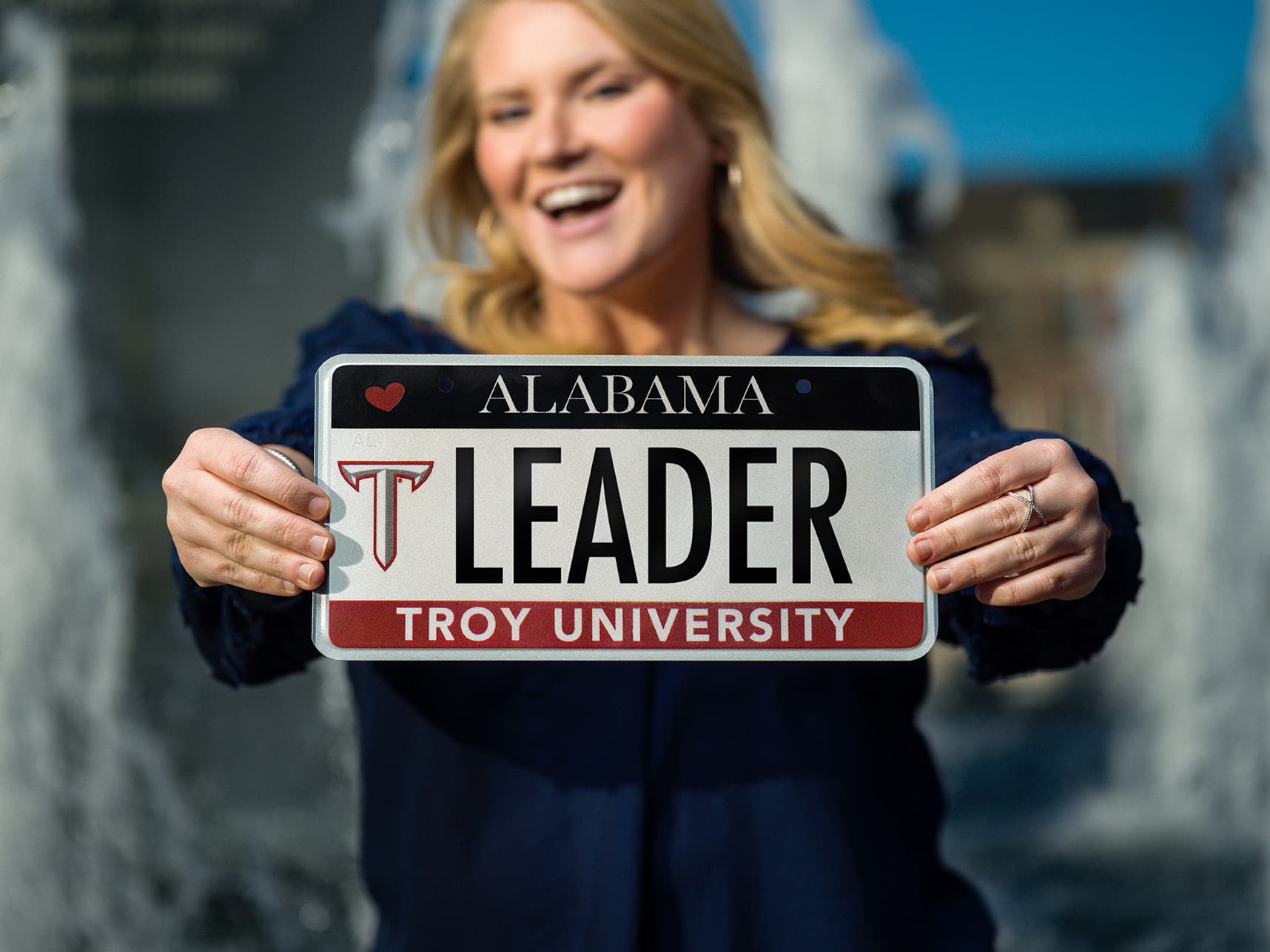 TROY Tags
TROY Trojans don't just drive in style—they drive with purpose.
For more than 20 years, TROY fans like you have supported students by purchasing TROY license plates at their local Department of Motor Vehicles (DMV). By adding $50 worth of cardinal and TROY spirit to the cost of your regular car or motorcycle tag, you're supporting TROY's Chancellor's Award for Global Competitiveness fund. These scholarships are given to TROY's most deserving students. Fans can also support their Trojans by showing team spirit on the water with a TROY distinctive vessel identification sticker for their boats!
Savings for you
As if helping foster a new generation of TROY Trojans wasn't enough, there are added advantages of sporting a University license plate. Faculty and staff with a TROY license plate only have to register their vehicles with University Police to receive a parking permit free of charge for each academic year. Just make sure to keep your tag up to date. Students with a TROY tag can purchase their parking decal for the reduced price of $25.
Get Your Tag Today!
For more information on how to purchase your TROY license plate visit the Alabama Motor Vehicle Division website or contact your local tag office.
---
Want to learn more about Troy University Scholarship programs? Visit troy.edu/scholarships.