TROY's Worldwide Open House
Sorry we missed you! Even though TROY's Open House has concluded, you can still take your first step toward a bright new future. We're ready to help you get started! Contact our admissions team to learn more about how to start your TROY application process.
Get to know TROY
Troy Life
Get to know the beautiful city that our flagship campus is located in.
Drone Tour
Get a new perspective on Troy University with this aerial tour of the Troy Campus. The University's historic campus in Troy, Ala., provides a beautiful environment for more than 6,000 students to live and learn.
First Day of Classes
The beginning of any semester is an exciting time to be a Trojan. Take a look at our campus on the first day of Fall classes in 2018.
Student Information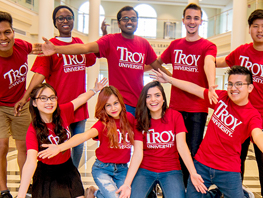 Study @ TROY Information
Troy University makes studying in the United States affordable through modest tuition and fees plus opportunities for graduate assistantships and fellowships.
LEARN MORE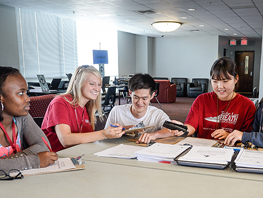 English as a Second Language (ESL)
The mission of the English as a Second Language program is to provide high-quality instruction in English as a second language (ESL) and orientation to U.S. culture to international students, visitors, and residents who are non-native speakers of English. English as a Second Language focuses on preparing students for academic study at Troy University and also offers language and cultural opportunities to groups and individuals outside the academic framework.
LEARN MORE

Why Troy University?
Troy University is a public institution comprised of a network of campuses throughout Alabama and worldwide. International in scope, Troy University provides a variety of educational programs at the undergraduate, graduate and doctoral level for a diverse student body in traditional, nontraditional and emerging electronic formats. Academic programs are supported by a variety of student services which promote the welfare of the individual student. Troy University's dedicated faculty and staff promote discovery and exploration of knowledge and its application to life-long success through effective teaching, service, creative partnerships, scholarship and research.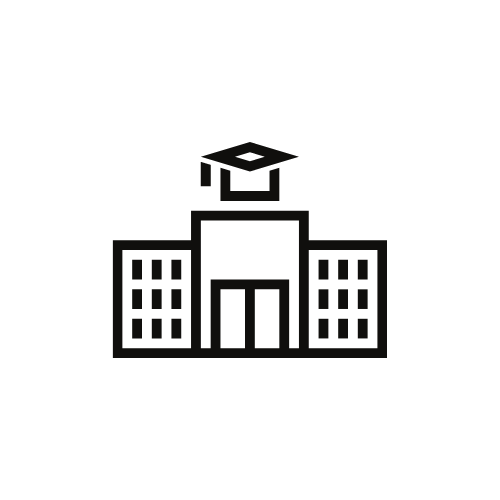 Life on Campus
As one of the state of Alabama's safest universities, TROY strives to provide students with top-notch safety, health care, clerical and civic amenities and services.

Student Services
Whether you are a first-time freshman or an adult returning to school, Troy University has a broad range of academic and professional support services and resources to help you achieve more than you ever thought possible.
Used with permission. ©2021 TPR Education IP Holdings, LLC. The Princeton Review is not affiliated with Princeton University. For more information about reprints from The Princeton Review visit PARS International Corp. at www.TPR-licensing.com.