Upcoming Events
Join the Museum for its first Real Talk of the fall on Tuesday, October 15, 2019. We are looking forward to a meaningful dialogue about gun rights and the impact of gun violence on our communities. More information on the moderator and panelists will be announced soon.
Past Events

We will be participating in #MuseumDay again this year! Get your tickets for FREE admission* to both wings of the museum by following this link:
https://www.smithsonianmag.com/museumday/museum-day-2019/rosa-parks-museum/tickets/?fbclid=IwAR1yHmsj6ePfuWfw90mluYID5M3IbJwClaYNPX2Ry5rj-LP_P86H_p08Uwg
*Museum Day tickets must be presented to our staff member in the gift shop either in print-out or digital form. Each Museum Day ticket will cover 2 persons. If you are in a group, multiple Museum Day tickets must be obtained.

On June 19, 1865, Union troops reached Galveston, Texas where African Americans were still enslaved and harvesting cotton fields. They were immediately freed and, since then, the date has been commemorated in the African American community as a celebration of freedom. The Rosa Parks Museum's third annual Juneteenth Celebration will take place on Saturday, June 22, 2019. This block party-style event will take place on Montgomery Street in front of the Museum from 11:00AM to 6:00PM. Enjoy live music, food and merchandise vendors, and complimentary admission to the Museum. This event is free and open to the public.
ACLU100 in Montgomery, AL
The Rosa Parks Museum is excited to partner with ACLU 100 Years on May 7, 2019 at 5:30PM at Union Station Train Shed in Montgomery, Alabama! We will have a panel discussion called, "Women on the Frontlines: Meeting the Challenge of Voter Suppression." For more information and to RSVP, click here: ACLU 100 Years
"Moving Targets" Art Exhibition Opening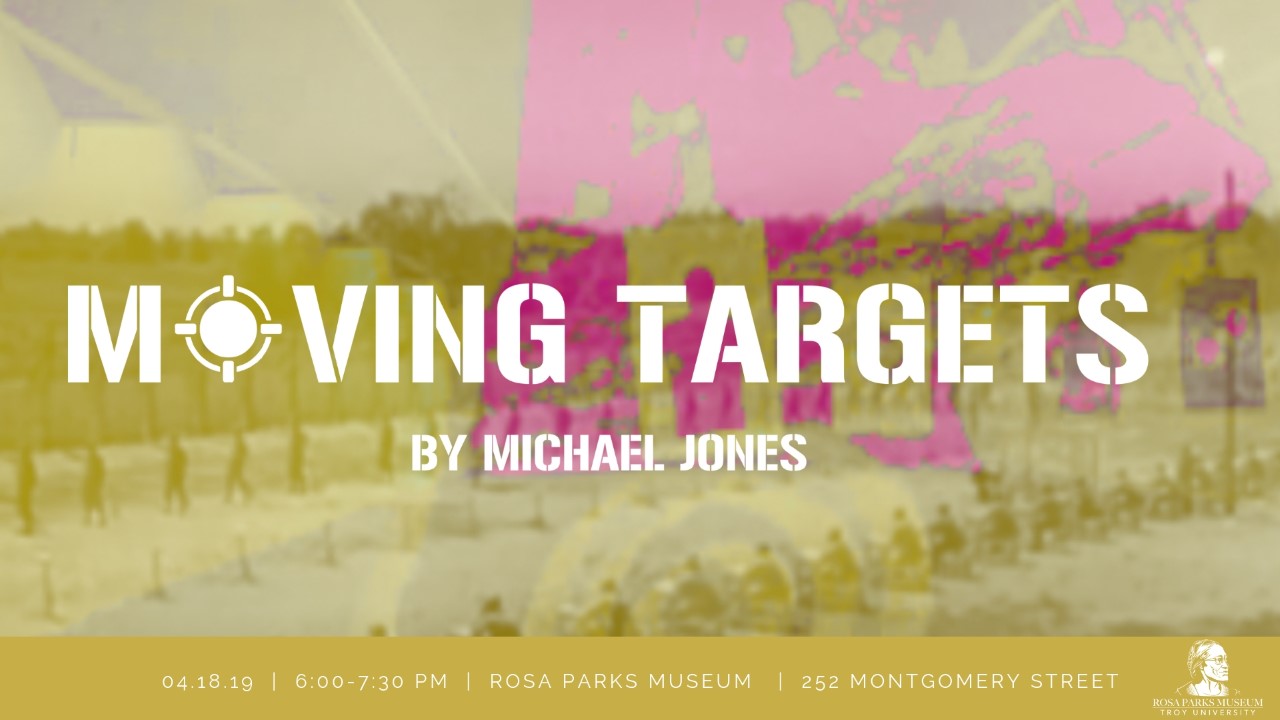 "Real Talk" Community Forums