Thank you for your gift of support to
TROY Public Radio
Your one-time gift of support to TROY Public Radio goes a long way toward keeping an independent source of in-depth news and inspiring music on the air. But did you know that you can also make a sustaining donation and have a designated amount donated to TROY Public Radio every month? Follow this link to learn more about our NEW sustaining donation plan.
If you'd like to designate a level of sponsorship, put the corresponding donation amount in the field provided and indicate which premium you would like in the feedback field as well.
Let us thank you! We have premiums available at several membership levels to thank you for your generous support, starting with donations of $120! These items are exclusively available for our End of Year 2019 donations. Get them while they last! Supplies are limited.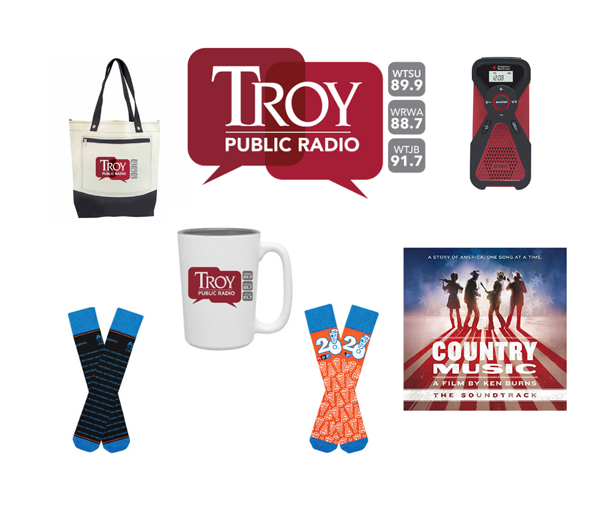 NEW on National Radio Day! On August 20, 2019, we celebrate the value of radio for entertainment and information by offering a new premium: a weather radio that can act as a phone charger and a flashlight. Available for a one-time gift of $450 or $38 per month Sustainer gift.