Thank you for your sustaining gift of support to TROY Public Radio
Using our new monthly Sustainer program you can designate a donation amount to be withdrawn from your account each month to support TROY Public Radio. Just enter your monthly amount below and we'll take care of the rest! It's fast, easy and you'll feel great knowing you support TROY Public Radio all year round.
You can also make a one-time donation to TROY Public Radio. And you can increase your on-going monthly sustainer gift to TROY Public Radio.
If you'd like to designate a level of sponsorship, put the corresponding donation amount in the field provided and indicate which premium you would like in the feedback field as well.
Let us thank you! We have premiums available at several membership levels to thank you for your generous support, starting with donations of $10/month! These items are exclusively available for our Spring and Summer 2019 members. Get them while they last!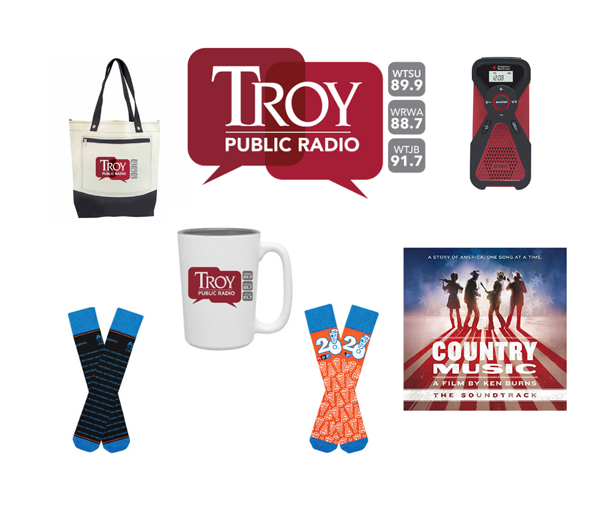 NEW on National Radio Day! On August 20, 2019, we celebrate the value of radio for entertainment and information by offering a new premium: a weather radio that can act as a phone charger and a flashlight. Available for a one-time gift of $450 or $38 per month Sustainer gift.