P.A.S.S. Overview
Purpose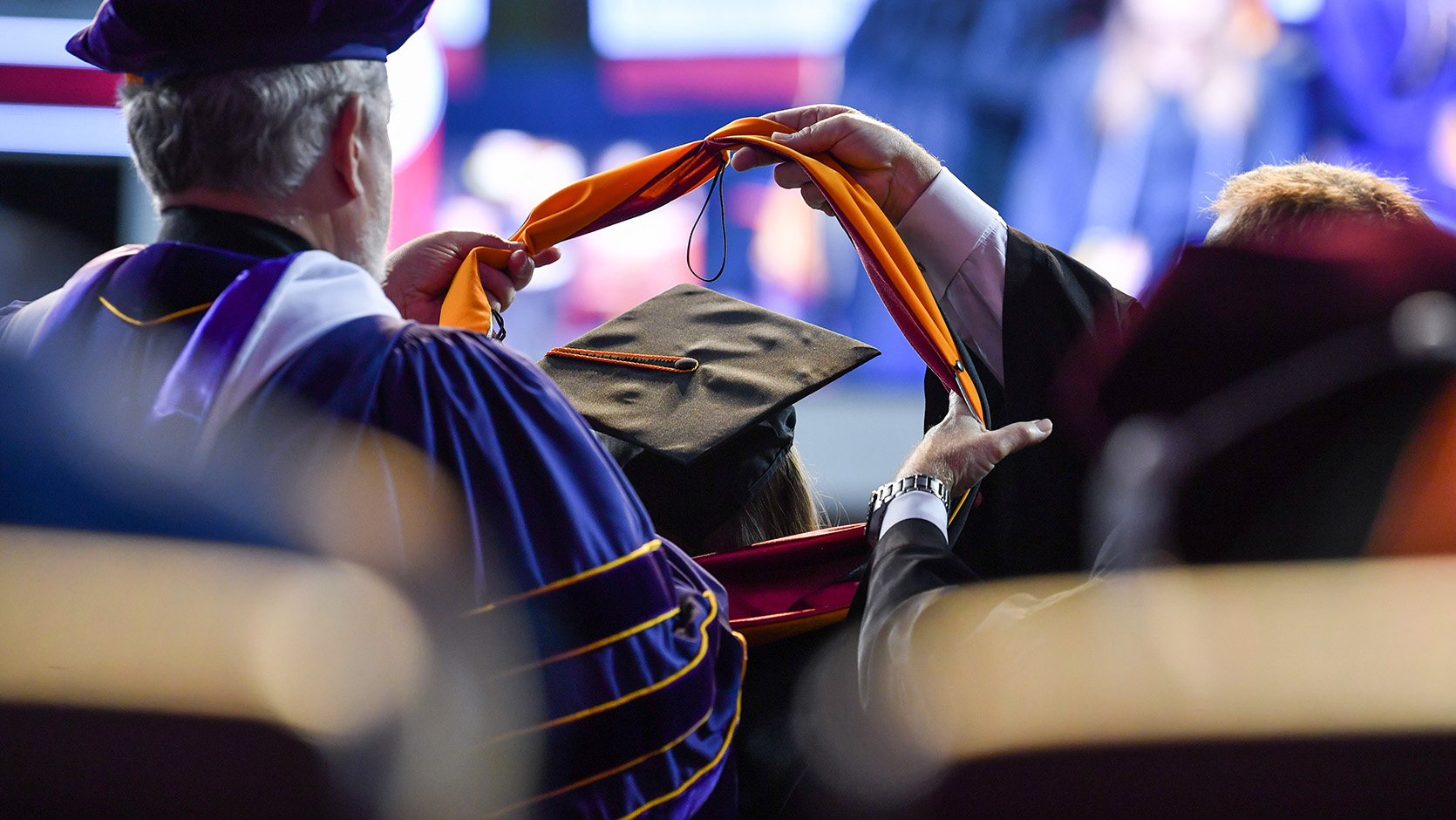 My child needed a hero, so I became one.
The Parent Achievement = Student Success (P.A.S.S.) program is for parents or guardians of school-age children with the desire to become more competitive in the workforce. Through the Troy University Phenix City Campus, parents can earn college credit in a safe and convenient learning environment. The goal of this initiative is to help parents and guardians become stronger role models for their children regarding the importance of getting an education, graduating from high school, and pursuing some form of higher education.
Why is P.A.S.S. the right commitment?
Support before you get started:
Admissions process
Financial aid process
Scholarships
Transfer credit evaluation
Support during your journey:
Mentoring
Caring faculty
Cohort/Peer support
Tutoring
Advising
Help with community resources
Support for your career success:
Résumé help
Interviewing tips
Career services
Degree Options
Typical schedules include one night class during weekday evenings. The Riverfront Campus offers classes in five 9-week terms per year. Most courses include a Web-enhanced component in which students maintain contact between classes using e-mail and Internet message boards. Some courses may be conducted utilizing video teleconferencing equipment.
Online
Phenix City Campus
Admissions
Requirements for Adult Learners
Students who meet one of the following criteria are considered Adult Student status and are not required to submit ACT/SAT scores unless the high school GPA is below a 2.0
Active duty military member/veteran, or
A full-time employee, or
Assumed adult responsibility (parent/guardian/spouse), or
Be 21 years of age or above
Steps for Completing an Application
Please contact Wanda Etienne to submitting an application if you have any questions: (334) 448-5144 or etiennew@troy.edu
Applications may be completed and submitted online at https://troy.elluciancrmrecruit.com/Apply/Account/Login *Application for admission should be submitted well in advance of the proposed date of entrance.
Once an application has been submitted, please request all transcripts to be sent electronically to transcripts@troy.edu or by mail to the address below:



Troy University-Admissions
Attn: Transcripts
100 University Park
Troy, AL 36082
Financial Aid & Scholarship Information
Learn more about financial aid options.
---
Frequently Asked Questions (FAQ)
P.A.S.S. stands for Parent Achievement = Student Success. Our goal is to partner with area K-12 schools and businesses to offer college-level courses to parents and caregivers of school-aged children.
P.A.S.S. will guide and assist each participant through the process of enrolling in Troy University, registering for classes, seeking scholarships and grants, as well as in their search for safe and reliable childcare.
Standard TROY admission policies will be in place for admission into this program. Admissions will be determined by GPA from previous college experience or from high school GPA/GED test scores.
TROY is working with area community colleges and technical colleges to assist students in meeting their educational goals.
A complete list of tuition and fees for the current academic year can be found at our Financial Aid site.
The P.A.S.S. team and Center for Student Success can help identify possible grant and scholarship opportunities, as well as assist applicants with their application.
*Completing the Free Application for Federal Student Aid (FAFSA) is strongly encouraged to determine if individuals qualify for any grants. Grants are funds that do not have to be paid back once a student leaves the school or completes their degree.
The cost of textbooks will vary by course. Often, materials can be rented or purchased used at a lower cost than buying new textbooks.
Classes will be held primarily at the Troy University Phenix City riverfront campus: 1510 Whitewater Avenue, Phenix City, Alabama 36867 (Get Directions).
The Phenix City Campus operates on a 9-week term schedule.
Troy University websites and the Canvas learning management system can be accessed from most mobile devices and any personal computer with the Chrome or Firefox web browser.
Yes. Tutors can be visited in-person or scheduled for online sessions.