Plan Your Success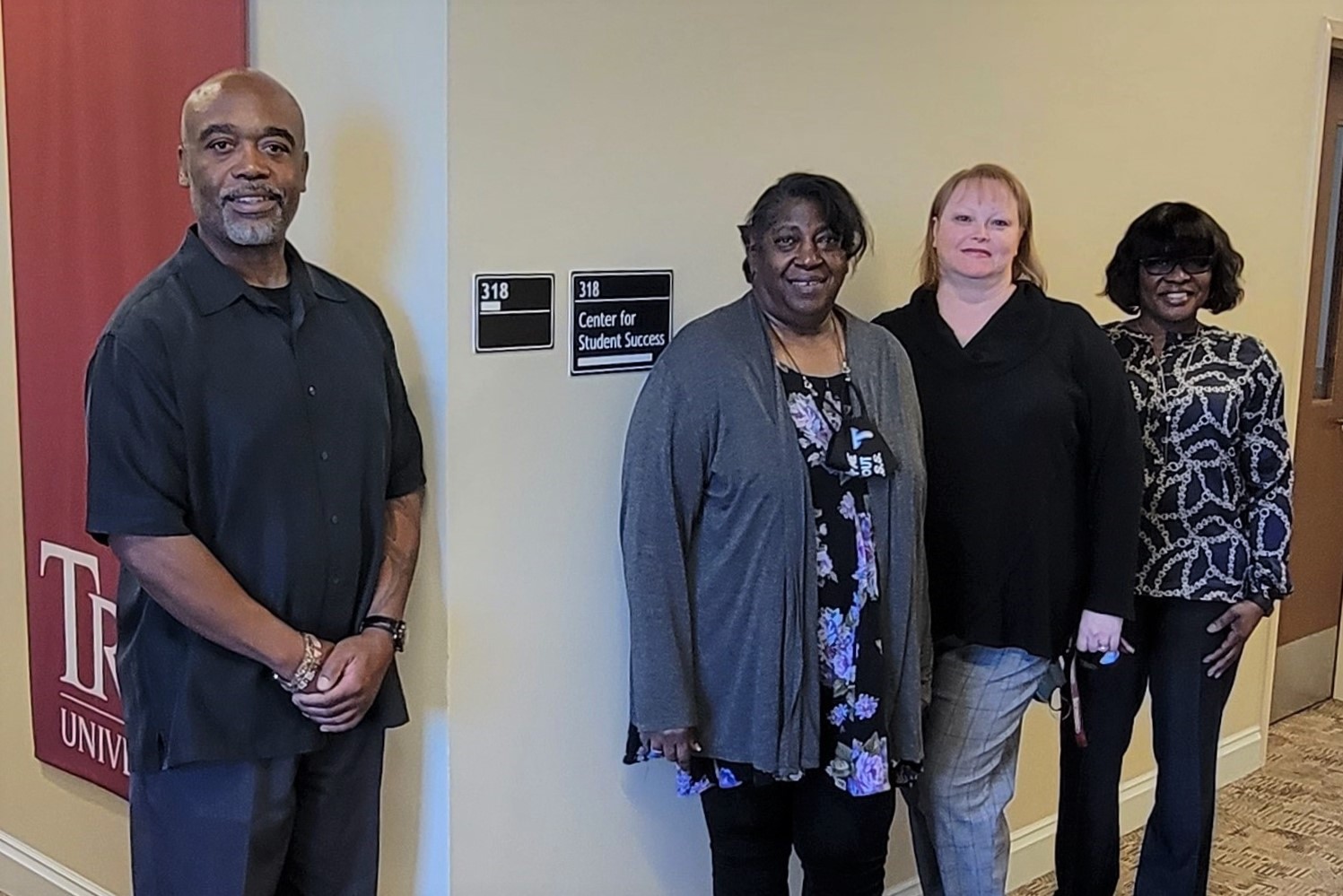 The mission of the Phenix City Center for Student Success (PC-CSS) is to provide resources and services that enhance Troy University students' academic achievement, personal and social growth, career development, and persistence to graduation.
The PC-CSS assists students with tutoring, counseling, academic resources, testing/computer services, advising (ASGE, BSIS, and Undecided students), and career services to provide a central environment of support to help our students navigate their journey toward academic and personal achievement. This journey will begin with testing and assessment, and will continue through remediation, and follow-up services and programs. The PC-CSS also provides initial contact and liaison assistance to new students, to facilitate your transition into the Trojan community.
Testing and Computer Services
The PC-CSS computer lab is available to offer students the technological equipment needed to complete academic assignments, access the Internet, print, or to conduct job searches. The lab is also available for students who need to take the ACCUPLACER placement exam, proctored exams, MFT/MAPP/MAT/CPCE exams, Excel Certification Exam, Graduate Comprehensive Exam, or other required testing. Scheduling for the exam you wish to take can be done at https://my.troy.edu/testing-and-assessment/phenix-city/index.html. ACCUPLACER study resources can also be found at this link.
Tutoring Resources
Free online on-demand tutoring and writing services are available for students via NetTutor, through your Canvas online course module. Additionally, we offer FREE individual tutoring in English and Math through our Trojan Tutoring program, as well as periodic English and Math refresher workshops.
NetTutor
NetTutor is a comprehensive online tutoring service that provides live tutoring and paper submission in many subjects. Troy University offers unlimited use of NetTutor for all students via Canvas online course modules. NetTutor tutors are available for live sessions, to answer submitted questions, and to review papers 24 hours a day, any day of the week. All questions and writing submissions to NetTutor will be returned with your tutor's comments within 48 hours.
What subjects are available for tutoring? First Year Experience & College Student Success / Writing and Paper submission / Math (Finite Math, Algebra, Pre-Calculus, Trigonometry, Calculus & Differential Equations) / Accounting / Anatomy & Physiology / Anthropology / Biology / Business / Chemistry / Communications & Speech / Computer Science / Criminal Justice / Earth Science / Economics / Finance / History / Literature / Physics & Physical Science / Political Science / Psychology / Sociology / Spanish / Statistics.
NetTutor information videos:
Trojan Tutoring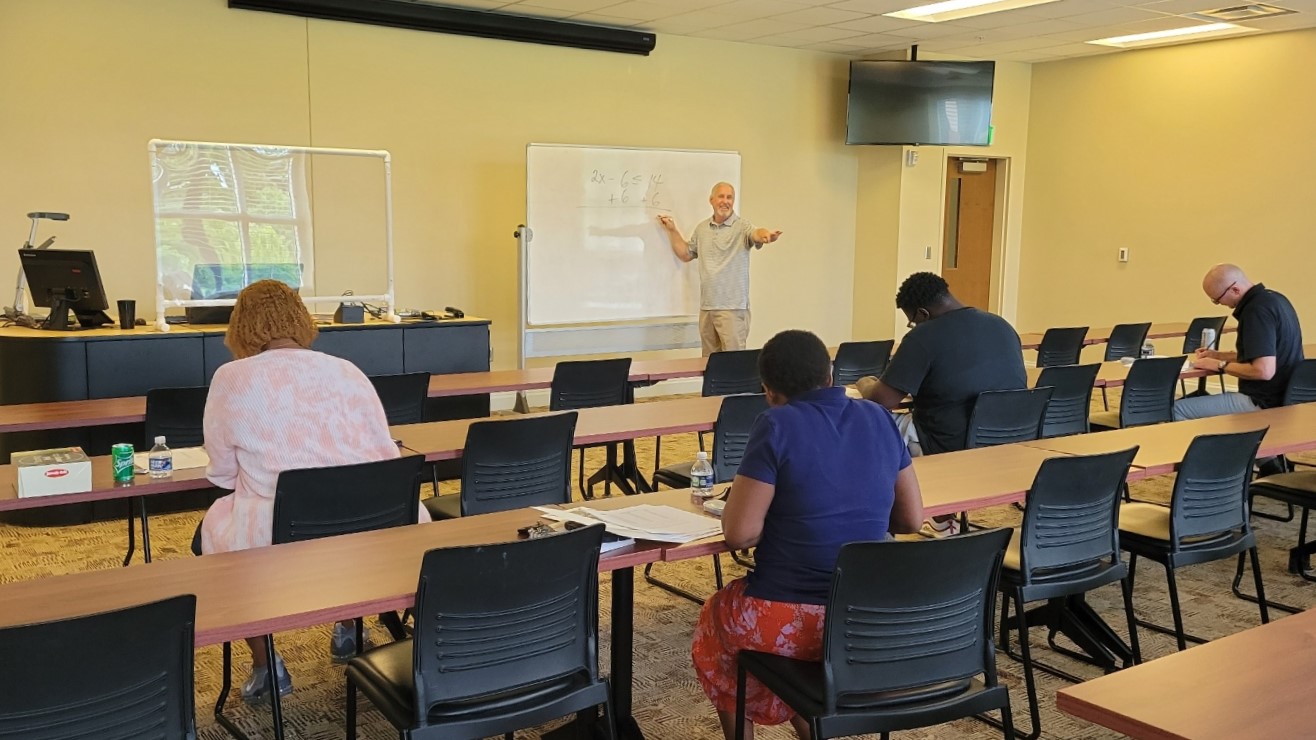 Please see the information below to contact a tutor if you need assistance.
For additional information, please contact Mr. Dwayne McClenton, Director of the Center for Student Success, at (334) 448-5122 or dmcclenton@troy.edu.
Career Development
By creating career goals and developing a career plan, students have a better chance of attaining a rewarding career. The PC-CSS assists with assessing skills and interests, researching occupations, resume development, job search skills, and helping connect employers with our students and alumni. Additional resources may be found by accessing "Handshake", "Big Interview" or "FOCUS". To access Handshake, please visit https://troy.joinhandshake.com/login. All Troy students have a registered Handshake account. Login using your TROY login credentials. To access Big Interview, go to https://troy.biginterview.com/ and click "REGISTER" to create an account. To access FOCUS, please visit https://www.focuscareer2.com/Portal/Login.cfm?SID=453. Click "REGISTER"; Access Code is Trojan.
Handshake
Handshake is the ultimate career network and recruiting platform for college students and young alumni. Over 250,000 companies, and all of the Fortune 500 companies use Handshake to find students for all kinds of jobs. Handshake is also used by 500+ University Career Centers.
Find the best jobs and internships of hundreds of top employers with the click of a button.
All students will have a profile on Handshake connected to Troy University which can be easily customized by adding a resume, profile picture, career interests, work experience, etc.
Get personalized job and internship recommendations based on your interests.
View career fairs/events and research companies.
Schedule appointments with a career counselor easier than ever before.
Access jobs/internships on the go with a user-friendly mobile experience.
For student/alumni additional information and training material, visit https://support.joinhandshake.com/hc/en-us/categories/202711128-Student-Alumni
Big Interview
Big Interview is a wonderful tool for practicing interviewing skills, whether you are interviewing for a job or graduate school. It allows you to create videos while answering interview questions. You have the option to save your videos and email your best to a career counselor, a family member, or a person you know who is in a hiring position for feedback.
You can choose from entry-level sessions all the way to senior level interview sessions. Notice the expressions on the faces of the interviewers as you scroll through the different levels and categories. Choose from a variety of interviewer personalities that range from "pleasant and friendly" to "stern and sometimes difficult." Select different categories of interview questions organized by experience, occupation or competency.
Start with the practice section in Big Interview to experience all kinds of interview questions and practice until you become a pro. Use the Fast Track tutorial when you have an upcoming interview, or when you have more time, try the Mastery Track tutorial.
Start practicing today! You will be amazed at how your interviewing skills will be enhanced.
Child Care Access Means Parents in School (CCAMPIS)
Need financial assistance for child care? Child Care Access Means Parents in School (CCAMPIS) is available!
The goal of CCAMPIS is to increase access to post-secondary education to low-income parents by providing quality, affordable and accessible child care services while they further their education.
Families who meet the requirements of the CCAMPIS Grant may receive a reduction in their monthly child care. Each child is eligible for up to $100 per week, per child.
For additional information, visit https://www.troy.edu/scholarships-costs-aid/child-care-access-means-parents-in-school.html or contact Ms. Wanda Etienne at etiennew@troy.edu or (334) 448-5144.