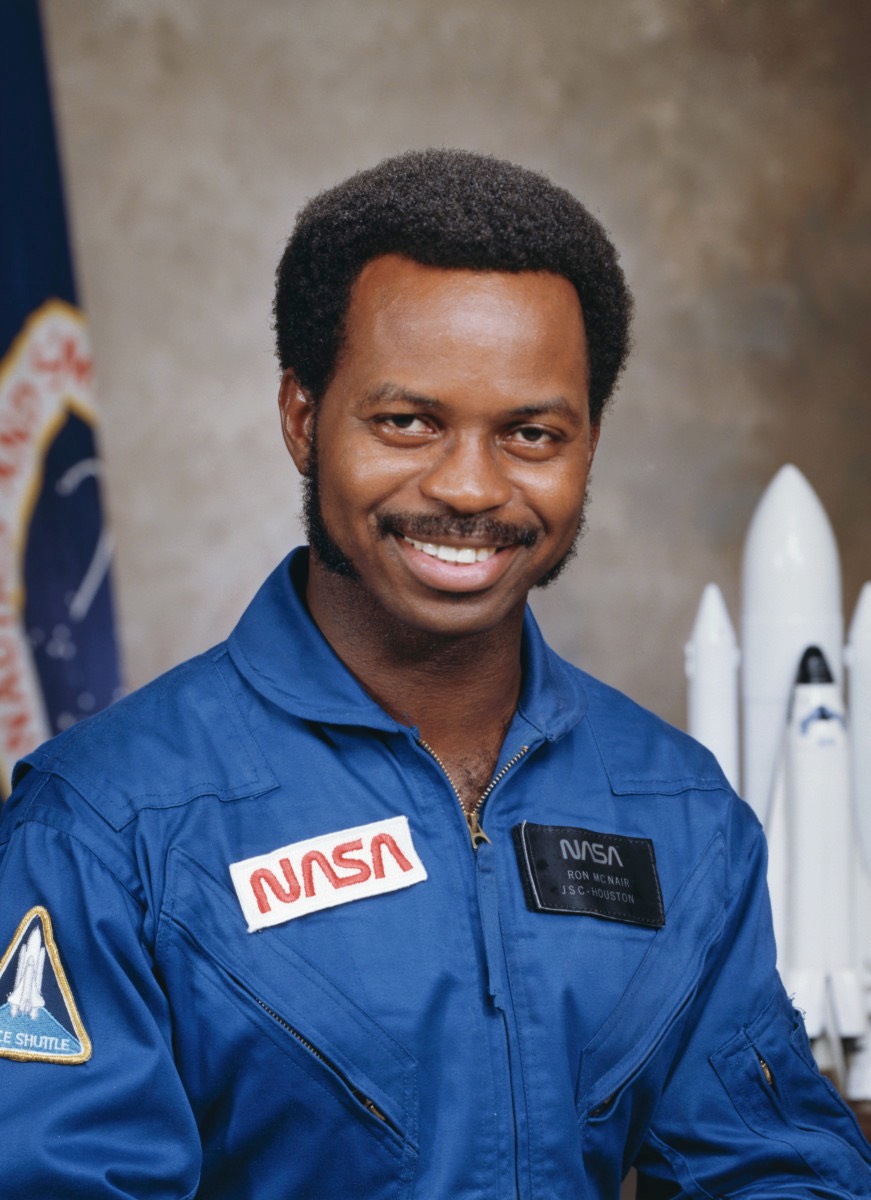 The Troy University McNair Scholars Program prepares first generation, economically disadvantaged, and/or underrepresented undergraduates for graduate school by providing them with graduate-level research experience and support for the graduate application process. Scholars will attend monthly seminars, which train them in research writing and design, presentations, etc. Scholars are offered intensive advisement throughout the academic year and travel opportunities to present research at conferences and/or campus visits. Scholars will engage in a research internship consisting of a Graduate Record Exam (GRE) prep course and a Research and Graduate School Strategies course while conducting research. Funding for the McNair Scholars Program is provided by the United States Department of Education
McNair Scholars Application Packet
Program Eligibility
The U.S. Department of Education defines eligibility criteria.
Potential Scholars must be
A U.S. citizen or permanent resident
An individual earning their first bachelor's degree
An undergraduate at Troy University with at least
30 credit hours
2.7 cumulative GPA
A first-generation and low-income college student or a member of an underrepresented group in graduate education
Program Requirements
Students must display a true commitment to pursuing graduate studies. Scholars must agree to participate in ALL of the following: monthly seminars, weekly advisement, workshops, faculty mentored research project, a retreat, summer research design/graduate school 101 class, summer GRE prep course, and a McNair Scholars Research Conference. Failure to adhere to attendance requirements is grounds for dismissal. Participants are required to maintain a minimum of a 2.7 cumulative GPA.
Program Benefits
Scholars will participate in a summer research project under the guidance of a faculty mentor. Scholars will receive a stipend for an approved research project and completion of all research component activities. Additionally, select scholars will have opportunities to travel to research conferences to present their research and/or to campuses of universities with graduate programs that fit their research interests. Successful McNair Scholars will have access to McNair-specific graduate school application fee waivers and scholarships/fellowships offered by a variety of universities throughout the country.
Definitions
Low-income
An individual whose family's taxable income for the preceding year did not exceed 150% of the poverty level amount.
See the Department of Education's website for information on income limited levels.
First Generation (First-gen)
An individual whose parents and/or guardians have not completed a four-year (bachelor's) degree.
For more information, visit the Center for First Generation Student Success
Underrepresented
An individual who identifies as one (or more) of the following racial and ethnic groups
Black (non-Hispanic)
Hispanic
American Indian
Alaskan Native*
Native Hawaiian*
Native American Pacific Islander*
Terms with * are subject to specific federal definitions. Please consult staff for eligibility.
---
McNair Application Frequently Asked Questions
The application for the program can be found on our website. Please note the application is long and requires a variety of data and information that will require time for you to locate and complete. You should allow plenty of time to complete the appropriate forms and request recommendations.
The program is open to students from all majors.
A 2.7 cumulative GPA is required for the program. If your GPA is lower than a 2.7, please contact the program staff for more information.
The goal of the program is to increase the attainment of Ph.D degrees from underrepresented segments of society.
In order to participate as a McNair Scholar, you must be enrolled in the Spring semester and available to do full-time research during the Summer. For example, to be a part of our current Cohort year, you must be enrolled at Troy University in the Spring Semester/Term and available to conduct research during the Summer.
All applicants must submit two (2) letters of recommendation either from Troy University professors or professors from your attendance at a prior college or university. Your application will be evaluated by Troy University McNair Scholars Search Committee.
Yes, this is acceptable if you cannot secure strong letters from Troy University faculty.
Faculty (academic) letters are best. The recommender should speak to your ability to do research.
No, but it is encouraged that you seek out a faculty mentor that you are most interested in working on research with in your designated discipline. If you have already secured a mentor, please mention it in your application.
No, you must be available to do research from June through early August. If your research requires you to travel, then you must be granted permission and return to Troy University by early July.
No. This is a research and graduate school preparation program. The program, does however, offer a summer stipend for independent research with a faculty mentor. Additional funds for travel to cultural events and conferences will be provided.
No. There will be no impact to your financial aid.
Generally, in the spring semester you will work on your research proposal. During the summer, you will implement your research project and present your work at our annual Ronald E. McNair Symposium, held on the Troy University campus. In the fall semester, you will publish your work in the McNair Research Journal and apply to graduate school.
No. McNair Scholars apply to and are accepted into graduate schools nationwide.
If you are considering post-baccalaureate degree attainment, the program is absolutely worth your time and effort. McNair Scholars receive graduate school application fee waivers from top graduate schools across the nation and oftentimes, may receive lucrative graduate assistantships and fellowships from select graduate programs. Finally, McNair Scholars develop the knowledge and skillset that makes them relevant to the scholarly aims of top graduate programs.
---
For more information, contact:
G. Dolo Diaminah, Ed.D.
McNair Scholars Coordinator
gdiaminah@troy.edu
(334) 670-5988
Andrea Blake, M.P.P.A
Program Advisor
ablake@troy.edu
334-808-6740
Hal Fulmer, Ph.D.
Associate Provost
hfulmer@troy.edu
(334) 670-5747