Giving
A gift to the Sorrell College of Business demonstrates your confidence in the direction of our College and can make a lasting difference in providing our students with the best educational experience possible. We continue to place our highest emphasis on serving our students through a culture of caring and ever raising the quality of our academic programs.
Your contributions, in any amount, make a big difference in providing a high quality education to our students.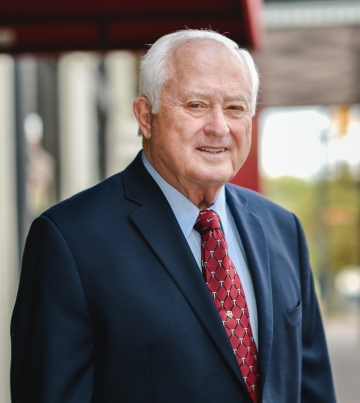 Donor Testimony
Success predicated on planning, and perseverance last spring, Dr. Harrel McKinney donated $262,000 to the college's IDEA Bank to establish The Dr. Harrel McKinney Mentor Program, which will provide students with suggestions and advice on student entrepreneurial interests and help them develop a network that leads to the launch of a successful business, product or service.
Thank You!
We cannot overstate how important your contributions are to us and how these funds can help the Sorrell College of Business sustain and strengthen its academic and outreach programs. We are able to equip future business leaders with the best educational experience because of donations we receive from alumni and friends like you. We thank you for your support!