Dear Friends:
On behalf of the faculty, staff, and students, it is my pleasure to welcome you to the Sorrell College of Business at Troy University!
What we do each day in the Sorrell College is embodied in the mission statement:
"Our student-centered culture, high-quality teaching, meaningful engagement, and impactful scholarship and will improve business and society by preparing a diverse student body to become GEEKS leading happy and rewarding lives." We operationalize the mission through our GEEKS program, an acronym used to describe the traits/values we develop in our business students and the entire strategic management of the college revolves around these core competencies. (Learn more about GEEKS by clicking on the word anywhere in this welcome).
This mission is carried out by an extensive group of dedicated faculty and staff, who take great pride in offering a high-quality education while supporting our students through a "culture of caring." We have a long tradition in getting to know our students on a personal level and carefully mentoring students throughout their time with us. Graduates of the Sorrell College become part of the family of successful alumni leading companies, organizations, and communities throughout Alabama, the United States, and the world.
Our high standards of quality and commitment to continuous improvement is validated by the holding of AACSB International Business Accreditation for our undergraduate and graduate business programs, as well as supplemental Accounting Accreditation in the William H. Carr School of Accountancy. AACSB Accreditation is the international gold standard of specialized business accreditation, and very proud that we are part of approximately 200 business schools throughout the world holding this respected distinction.
The Sorrell College places a special emphasis on global awareness and engagement throughout the educational experience. We view these international components as foundational in our business education to produce graduates who are prepared for the challenges of a globally competitive economy. This international exposure is available to students at various levels and types, from the content we teach in the business curriculum, to study abroad opportunities, and at the highest level, being admitted to the Global Scholars Honors Program.
In addition to student preparation and success, we make significant contributions to regional economic growth and development through our exceptional applied research capabilities and "hands on" outreach programs in entrepreneurship, assistance for new and existing business, and economic analysis for policy and development. Centers such as the IDEA Bank, Manuel H. Johnson Center for Political Economy and the Small Business Development Center provide quality research and consulting services to businesses and organizations that truly contributes to improving the quality of life in the communities we serve.
The Sorrell College strives to continuously improve both the website and information we provide to our visitors. I encourage you to explore all available academic degrees, from our tradition-rich degrees within the Carr School of Accountancy, to the nationally recognized Risk Management and Insurance program.
Again, welcome to the Sorrell College and if we can be of service or respond to any further questions, please feel free to contact my office at 334-670-3989 or sorrelldean@troy.edu.
Go Trojans!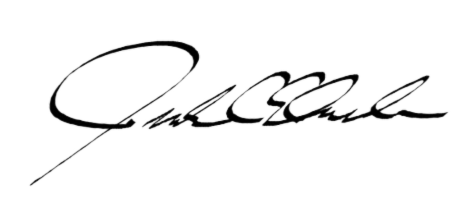 Judson C. Edwards, Ph.D.
Dean and Associate Professor of Economics
Sorrell College Class of 1996