Latest News
Oyster Habitat Suitability Study
Department of Geospatial Informatics chair, Dr. Xutong Niu, collaborated with Dr. Chris Boyd from the Department of Biological and Environmental Sciences and graduate student Taylor Rose Horn to develop an oyster habitat suitability model for the Choctawhatchee Bay as part of a $114,843 grant from the Choctawhatchee Basin Alliance and Northwest Florida State College. Read more in the article at Troy Today.
Welcome Dr. Min Xu
The Geospatial Informatics Department welcomed a new faculty member Fall Semester 2023. Dr. Min Xu comes to Troy from a postdoctoral research position at the University of South Florida, College of Marine Science. She received her Ph.D. degree in Geography from The University of Alabama. Her research interests include environmental remote sensing and Geographic Information Systems (GIS), with a focus on the water quality issues of inland lakes, rivers, and coastal environments. She has published 23 peer-reviewed articles in prestigious journals and was recently granted a U.S. Patent for systems and methods for modeling water quality. Dr. Xu will teach Geography and GIS classes and is a great addition to the Geospatial Informatics team. It is already hard to imagine the department without her.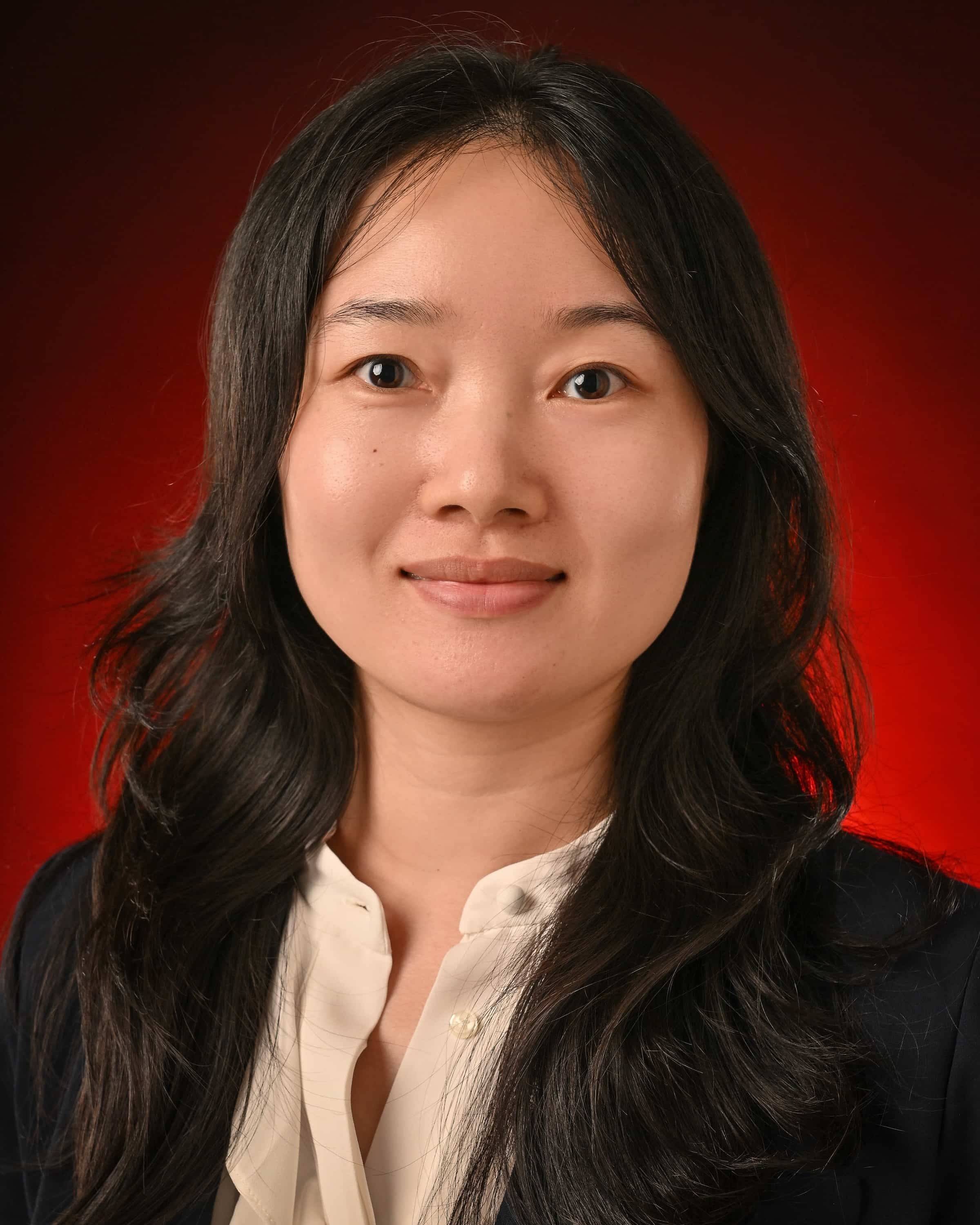 Students Attend ASPLS Conference
The Alabama Society of Professional Land Surveyors (ASPLS) holds its annual conference in October at Lake Guntersville State Park. 2023 will mark the third year that Troy ASPLS student chapter members in the Surveying and Geomatics Sciences Program have been sponsored to attend the conference. Students are able to make professional connections with surveyors throughout the state, gaining wisdom from those who have gone before them and discovering job possibilities. It is also a great chance to connect with Troy Geomatics alumni and see how they have advanced in their careers. Of course, the scenery and great food are a bonus. Not to mention that they can enter to win prizes. The ASPLS also awards academic scholarships to Troy Geomatics students at this conference. It is definitely a highlight of the school year and the students have a great time spending time together away from the class room.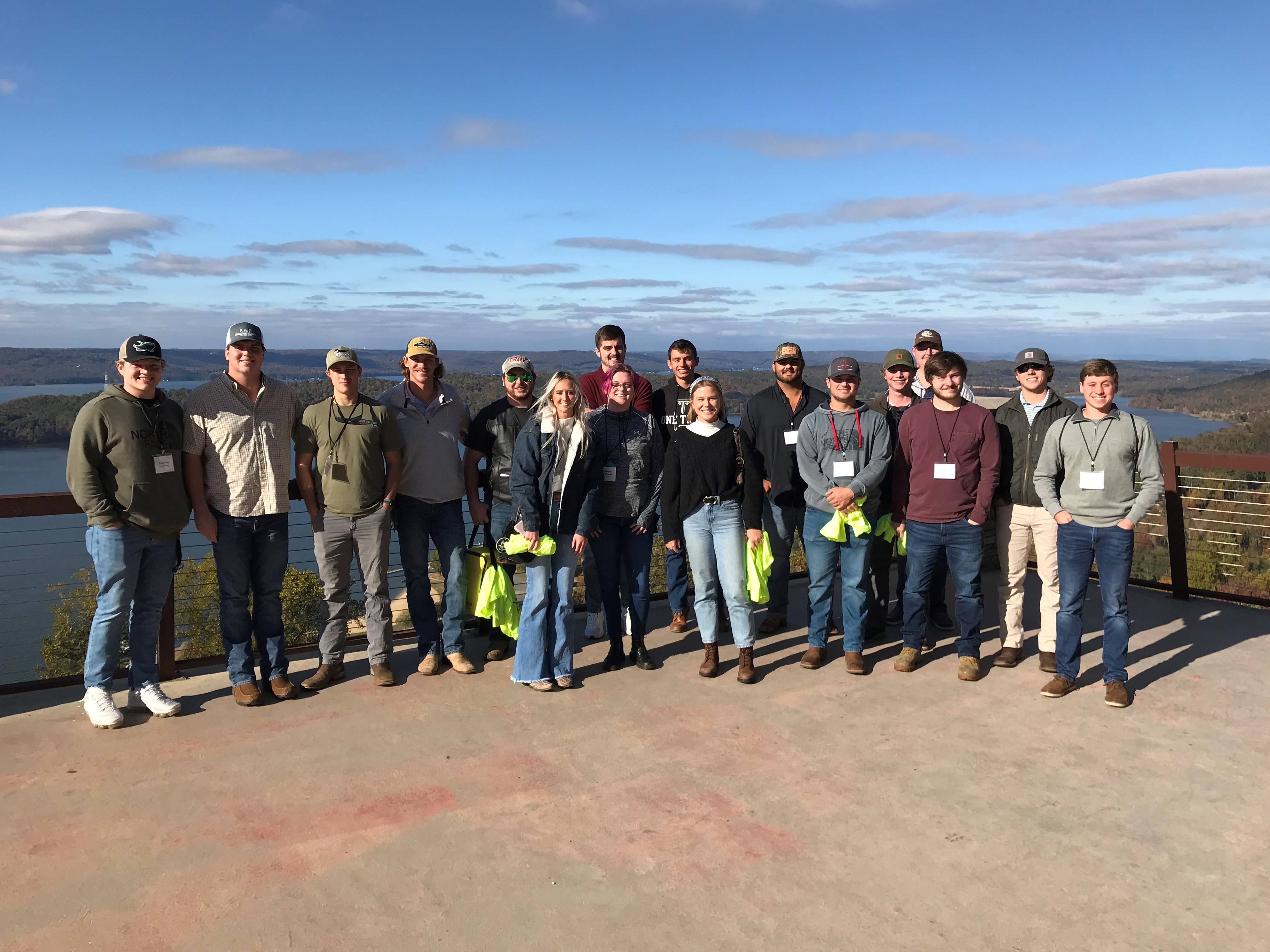 Students attend ASPLS Conference at Lake Guntersville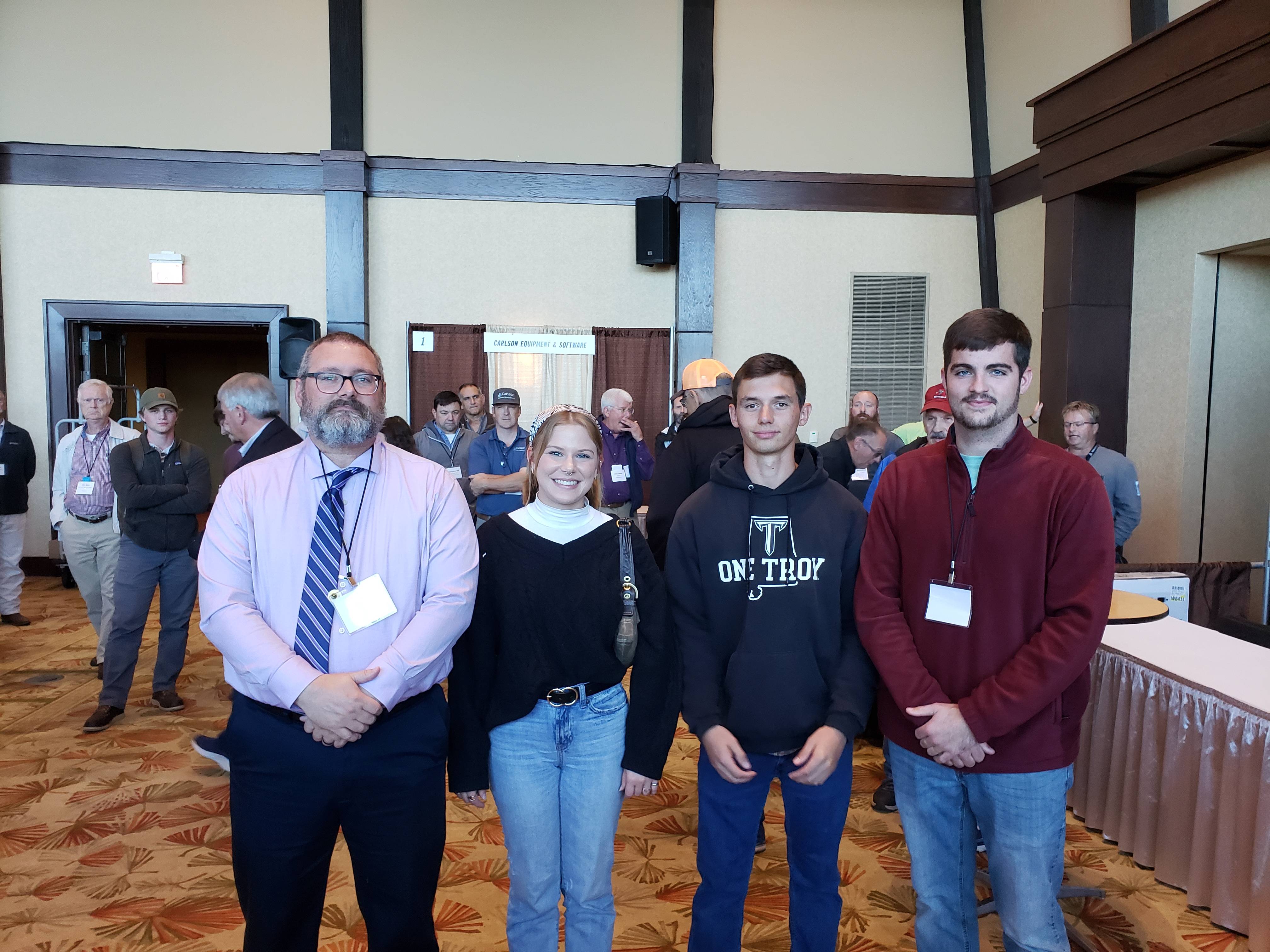 Students meet Troy Geomatics Alum Steve Strickland, 2023 ASPLS president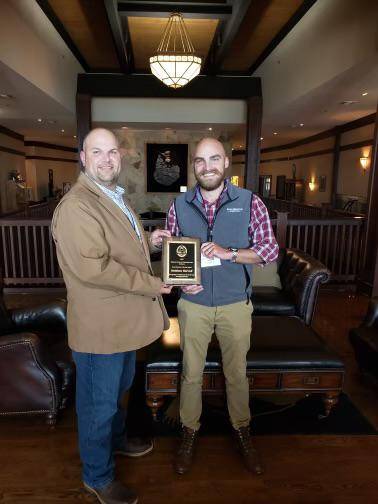 Troy Geomatics alum, Matt Harrell receives ASPLS award presented by alum Rusty Blackwell.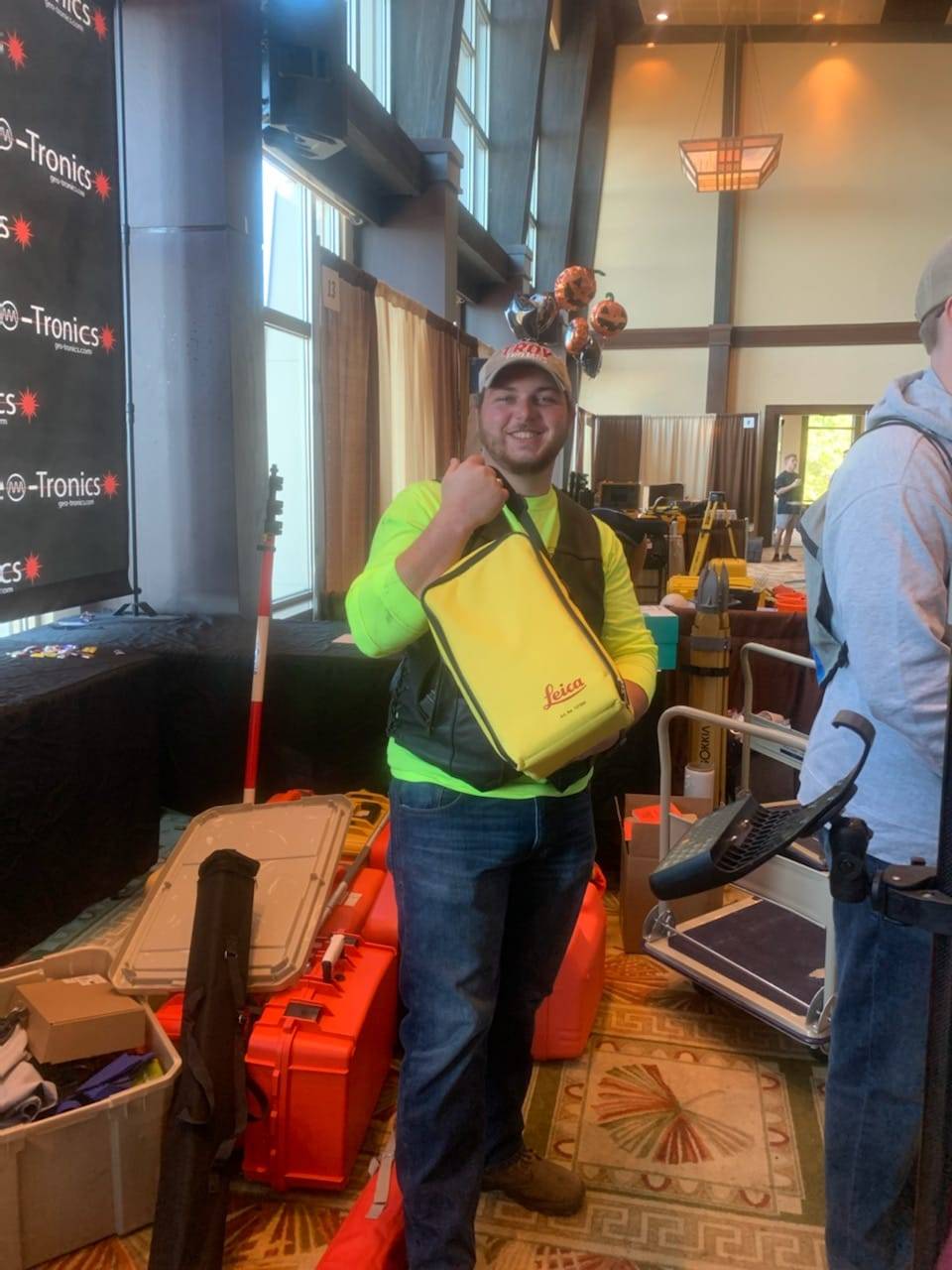 Students win prizes at ASPLS Conference
Geomatics in the News
National Surveyors Week 2023 March 19-25 brought attention to the Surveying and Geomatics Sciences Program and got a spot on the TrojanVision News that week.
Geo Day 2023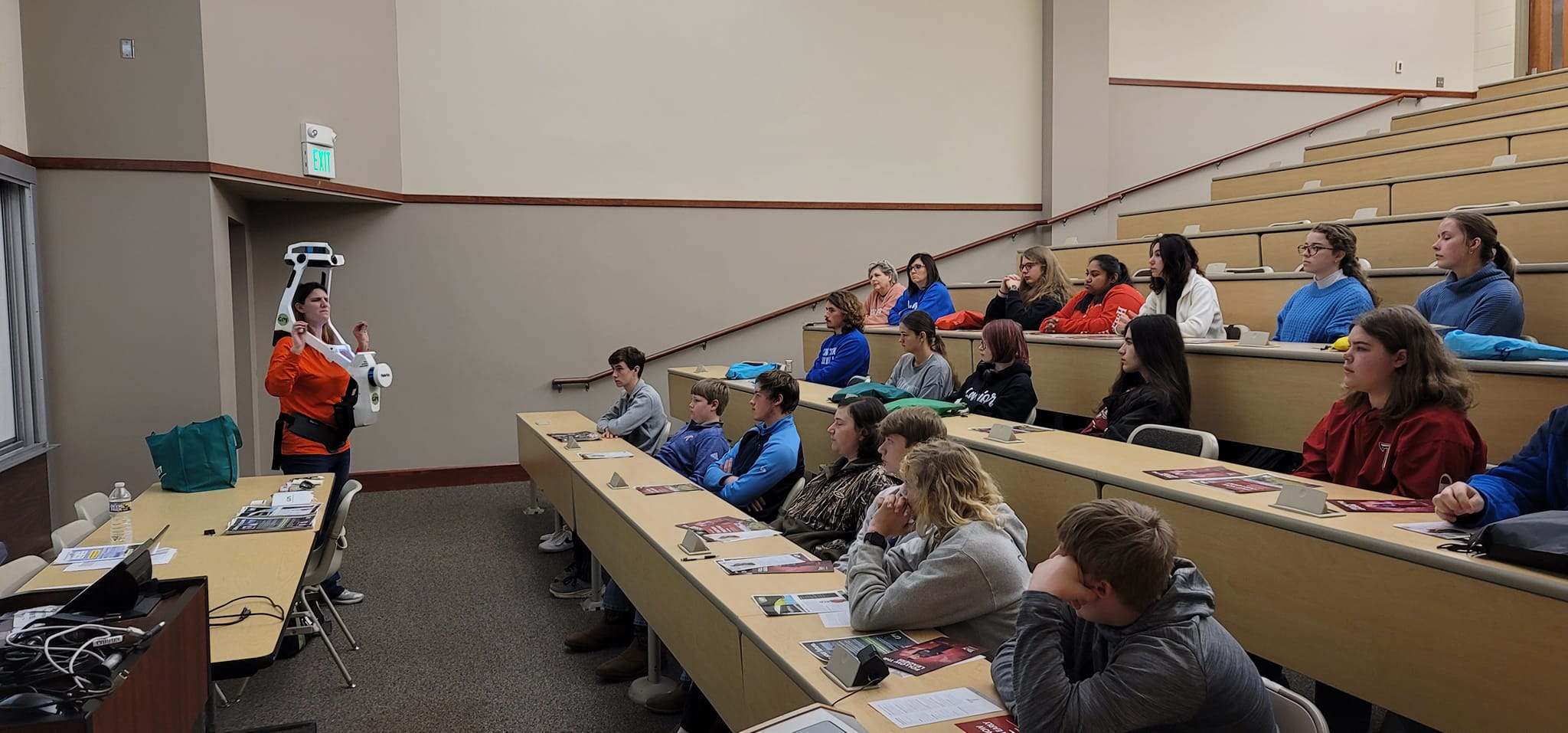 The department's annual geospatial career event Geo Day 2023 was held March 15th to introduce high school and community college students to geospatial careers that are in very high demand. Read more about Geo Day 2023.
---