Latest News
GEO Day 2022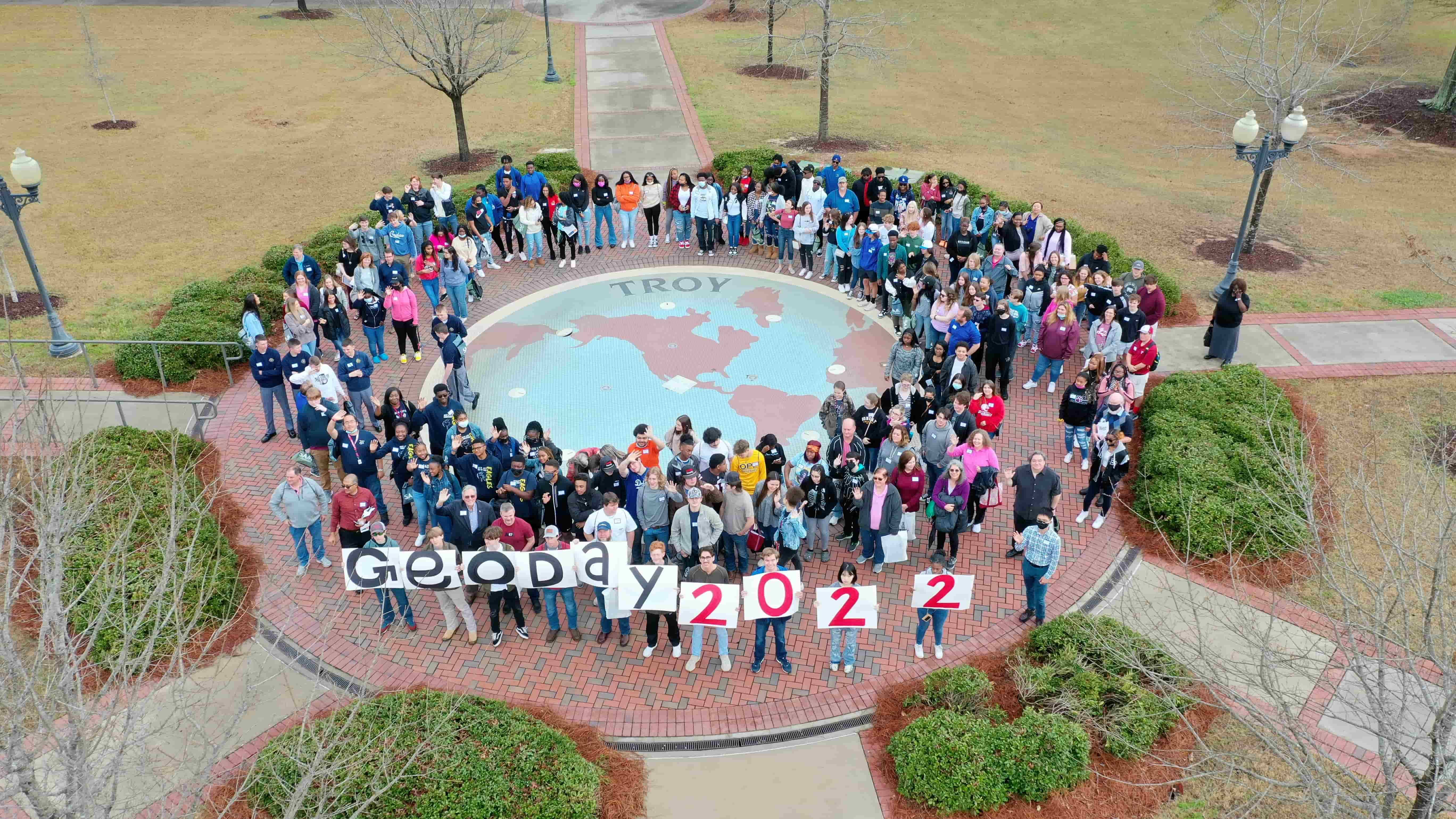 Troy University's Geo Day 2022 was a great success hosting almost 200 high school students and their sponsors from 21 different schools across the state to learn about geospatial careers. The Geospatial Informatics Department's annual recruiting event was halted in 2021 due to the pandemic, but they came out strong in 2022 with efforts to introduce students to the Surveying and Geomatics Sciences Program, and the Geographic Information Sciences (GIS) major offered by Troy University. The students attended workshops on "Mapping Your Future", "Drone Mapping", "Modern Mapping", and "LIDAR (Light Detection and Ranging) Mapping" presented by Troy faculty and staff and geospatial professionals including those from the Alabama Society of Professional Land Surveyors (ASPLS).
Many of the students were interested in the use of drones which surveyors and GIS technicians use to collect geographic data. The Alabama Department of Transportation (ALDOT) took a drone photo of the entire group who attended Geo Day 2022 and demonstrated their newest drone that takes off vertically and flips over to complete its mission.
Special thanks to our sponsor company Surveying and Mapping, LLC (SAM) who provided backpacks for the students as a memento of Geo Day 2022.
One of the high school teachers said, "I wish I were young again" so she could be involved in this exciting career field. "We were really impressed by the large turnout," said Geospatial Informatics Department Chair Dr. Xutong Niu. "These students now have the information and a "map" to get the training & education they need to enter the workforce with high paying and enjoyable careers."
---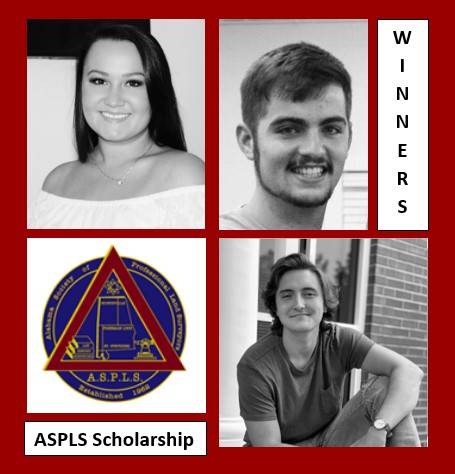 Congratulations to our Alabama Society of Professional Land Surveyors (ASPLS) Scholarship Winners – Halee Taylor, Jed Driver and Alex Brown. The ASPLS awards scholarship funds to Troy University Surveying and Geomatics Sciences students each year who are Alabama residents enrolled in the Surveying and Geomatics Sciences program and whose desire is to become licensed surveyors. Their generosity to our students and support of our program is very much appreciated.
The Geospatial Informatics Department participated for the first time in Troy University Welcome Week activities. The department sponsored a Geospatial Scavenger Hunt with the help of companies that donated gift cards to be awarded as prizes. These companies were very generous with their donations toward the event.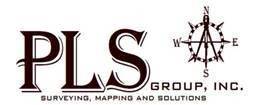 The students used a Geographic Information Systems (GIS) app to enter data about their fellow students. The person with the most entries won. There were a variety of student majors that participated in the event that enabled the Geospatial Informatics Department and the idea of GIS data to be introduced to the campus body. Congratulations to all the winners!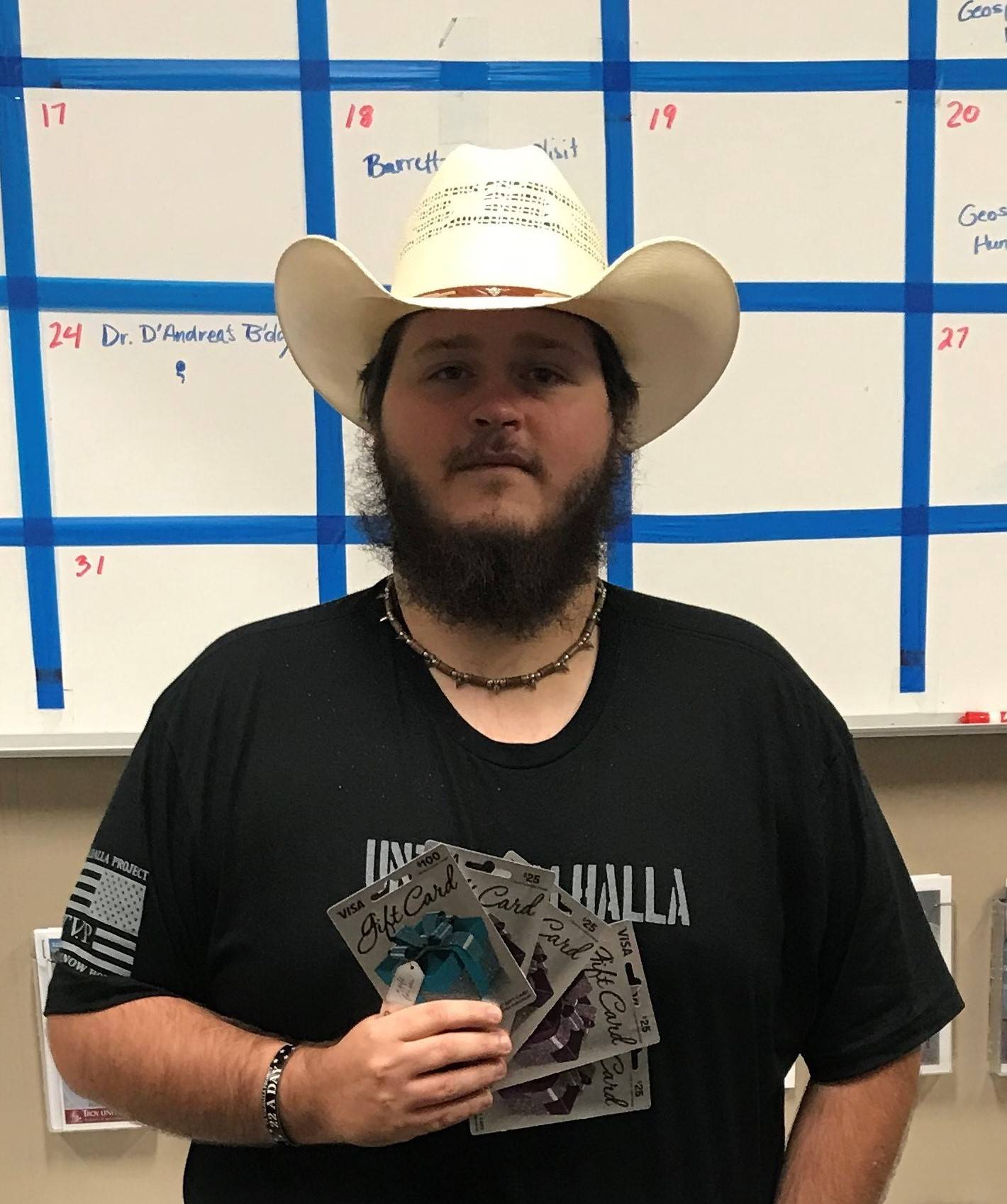 1st Place - Marty Lasseter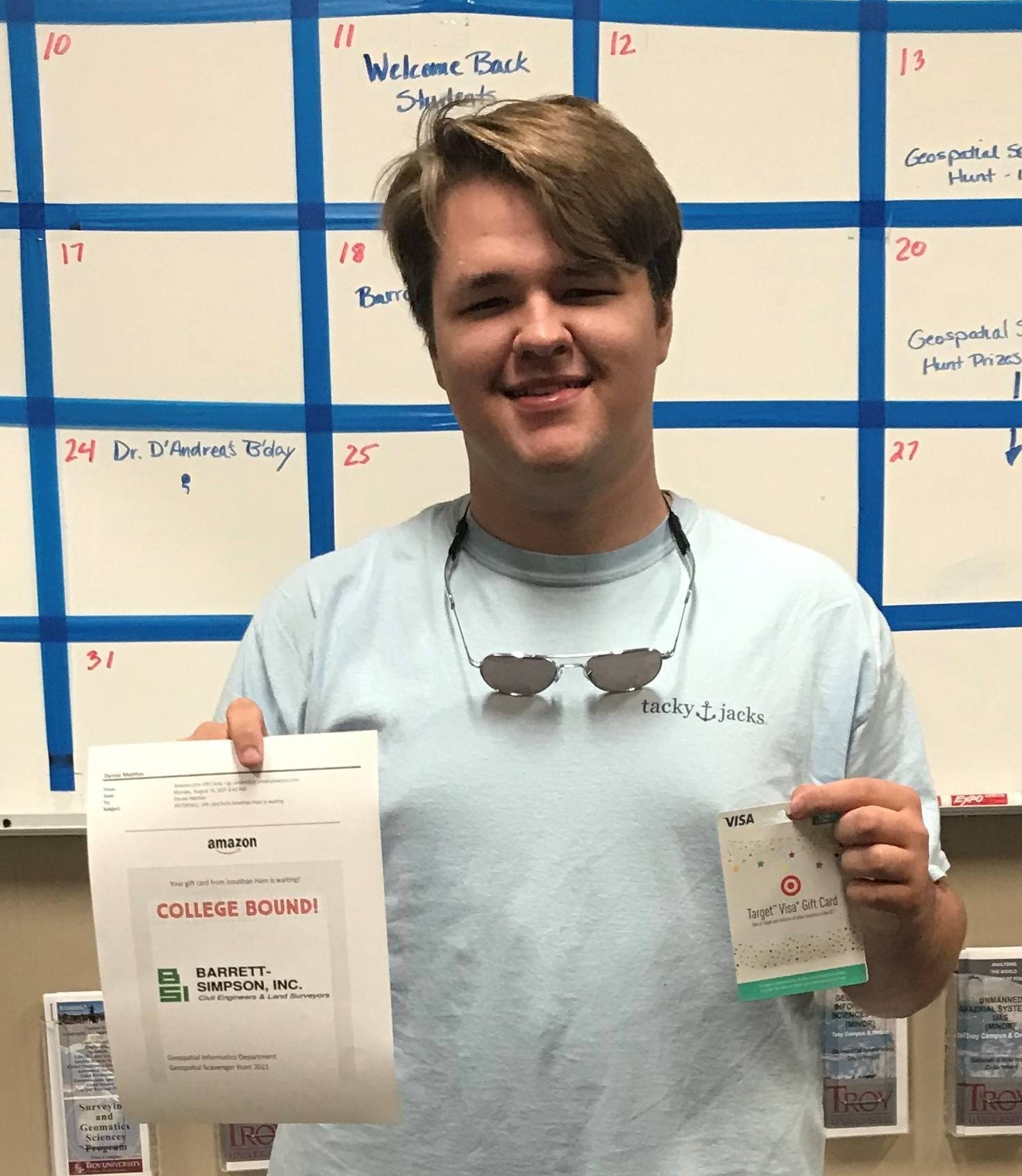 2nd Place - Julian Coleman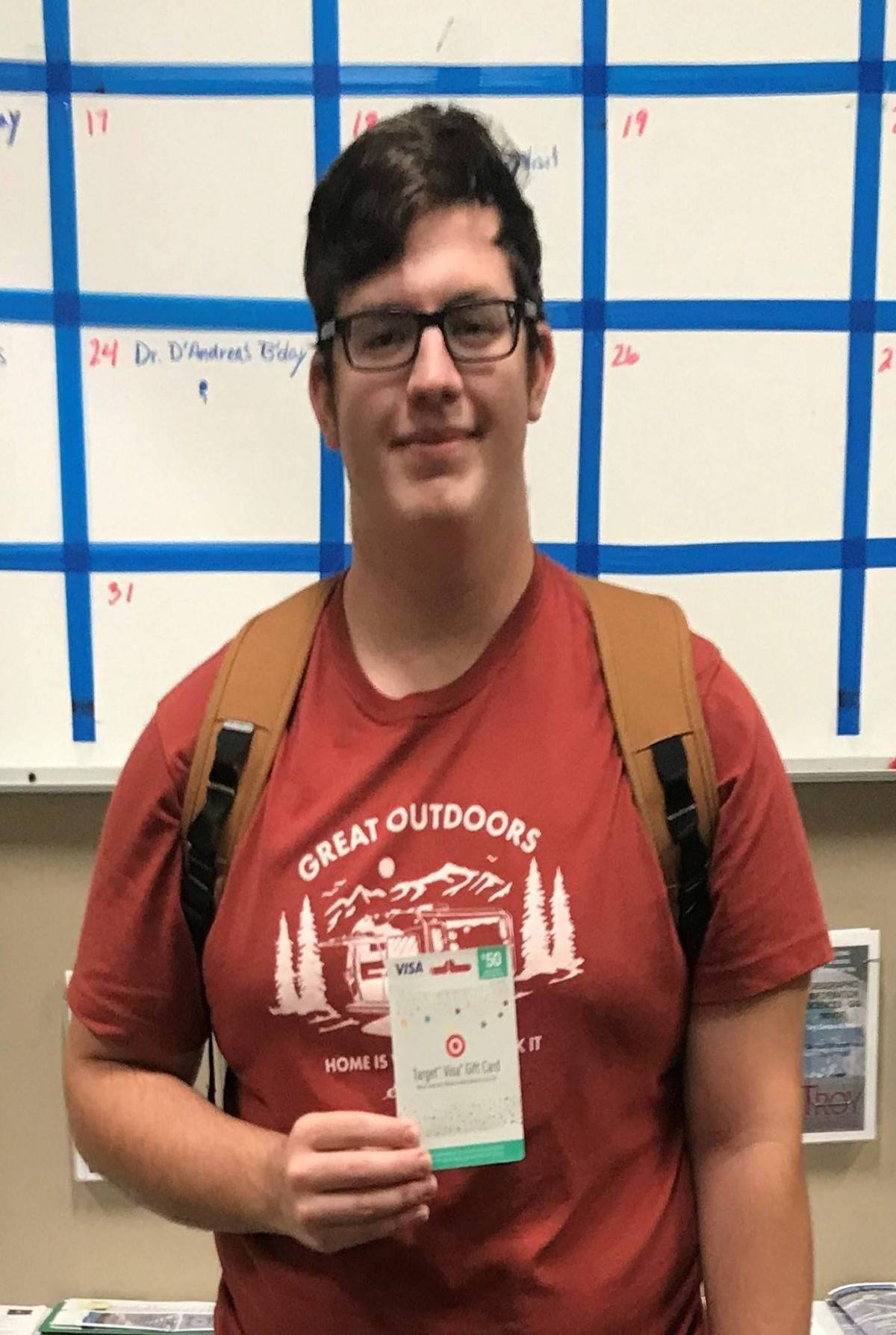 3rd Place - Matt Smith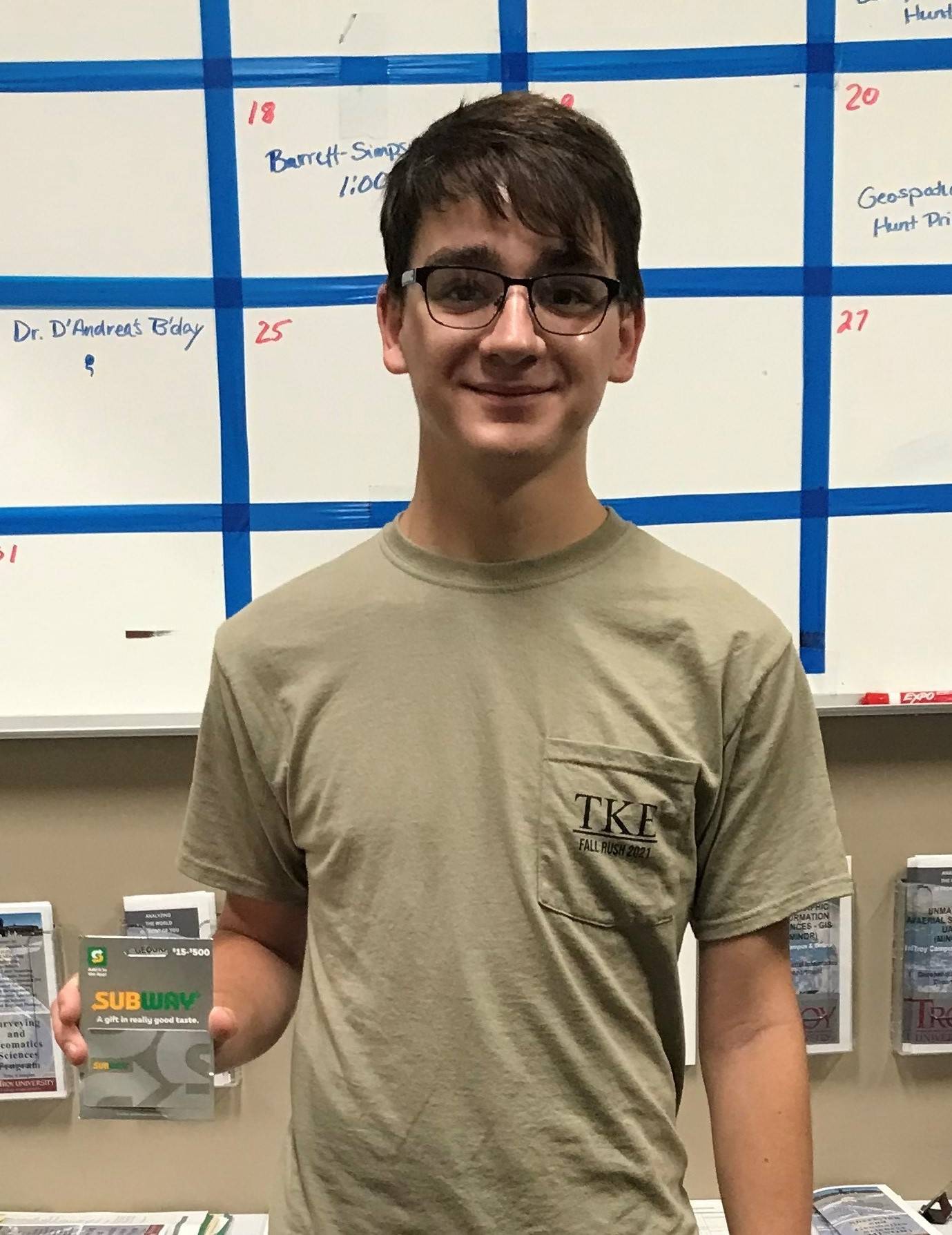 4th Place - William Doty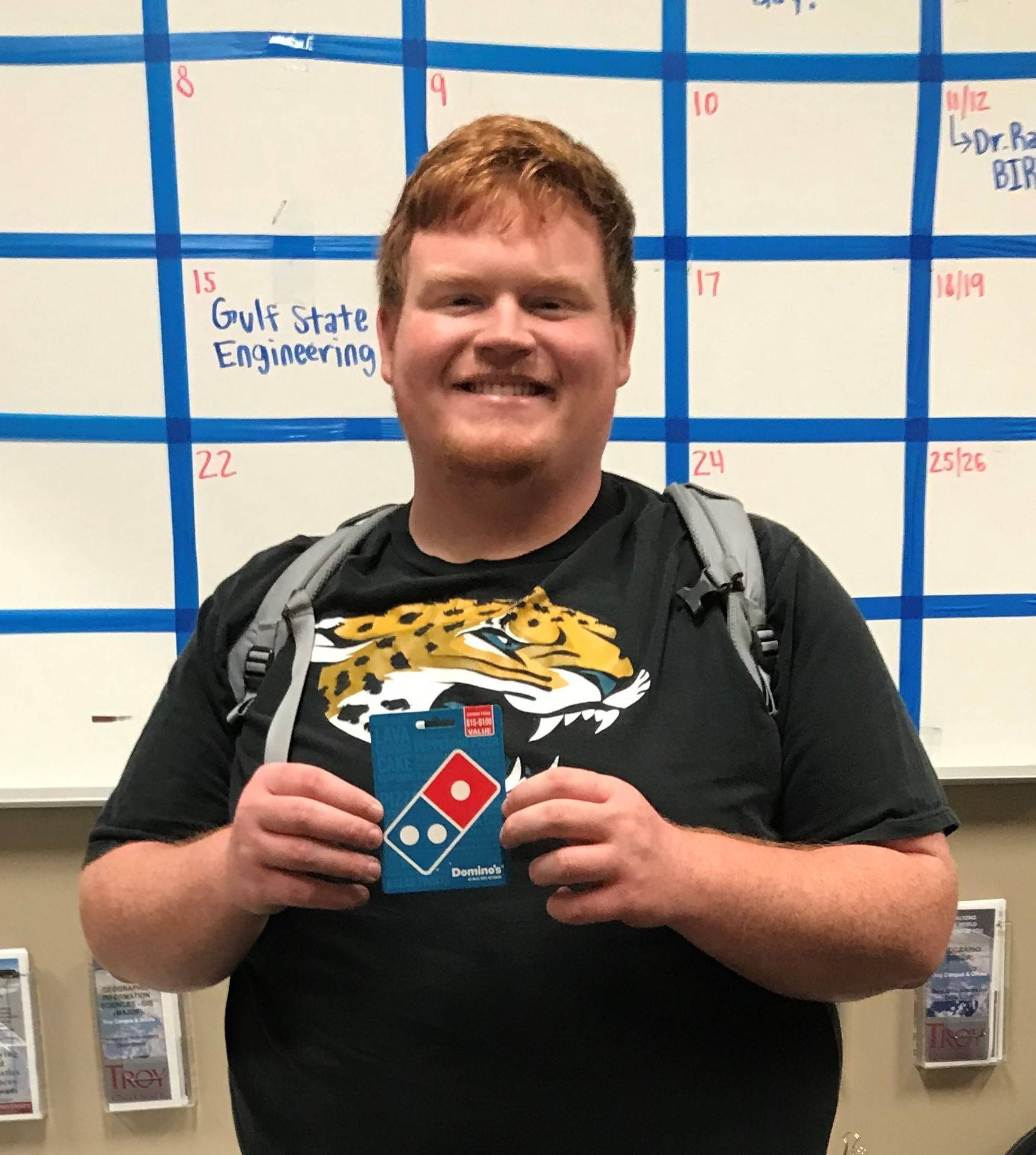 4th Place - Mason McCullough
Point of Beginning (POB) magazine recently featured the Surveying and Geomatics Sciences Program at Troy University. As the only ABET accredited program in the state of Alabama , the Geomatics program prepares students to pursue a professional surveyors license. The GIS degree path with a geomatics minor offered by the Geospatial Informatics Department is also an option to pursue licensing and is available on campus and online.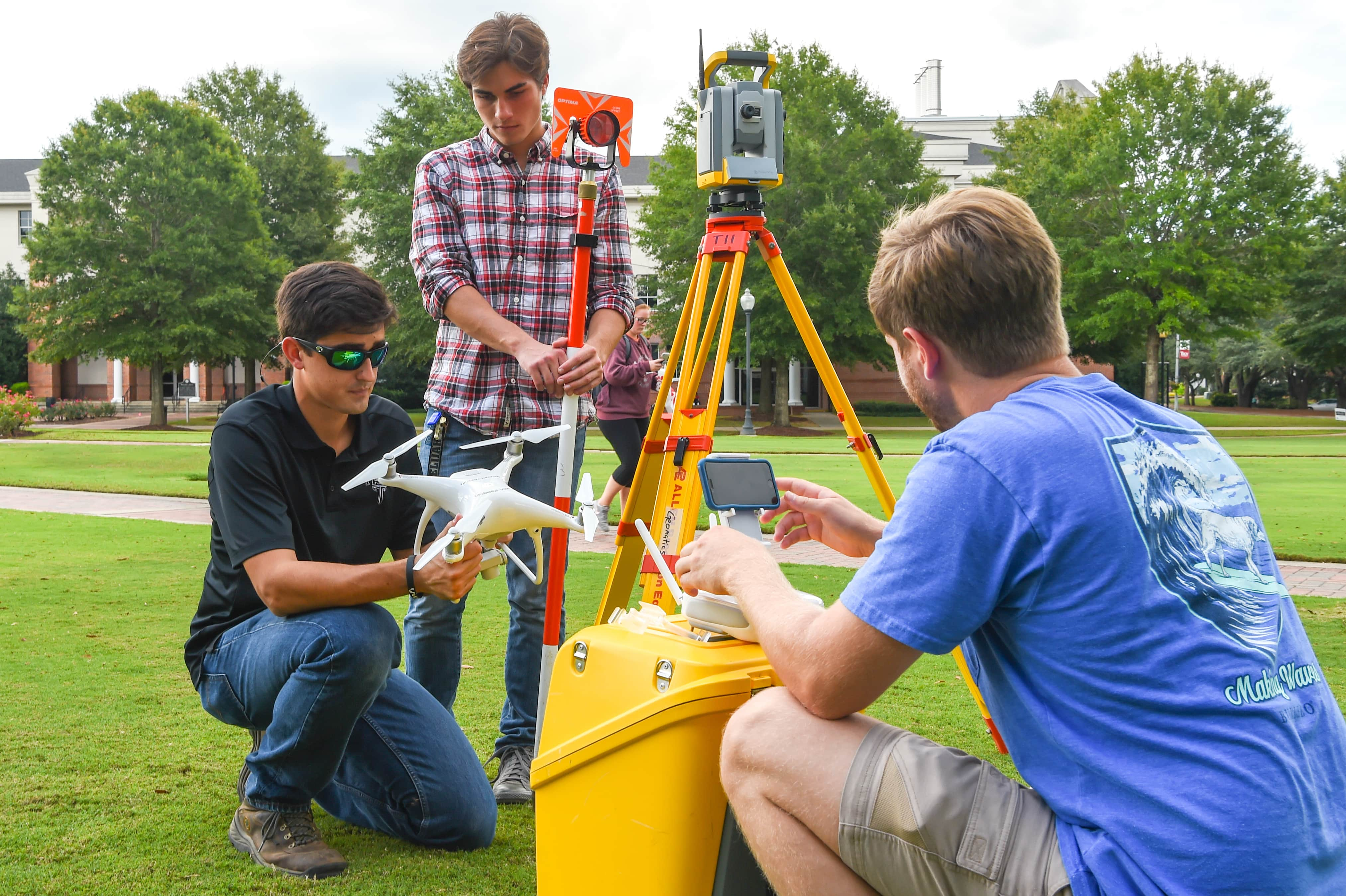 The Federal Aviation Administration (FAA) has selected Troy's Unmanned Aerial Systems (UAS program to be a part of the UAS Collegiate Training Initiative (UAS-CTI).  Read more HERE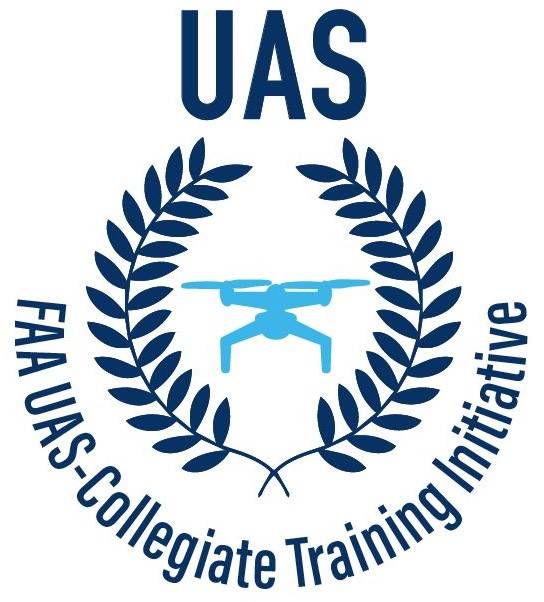 The Geospatial Informatics Department had its first Geographic Information Science (GIS) graduate, Yitong Wu, May 8, 2020. Read more Here.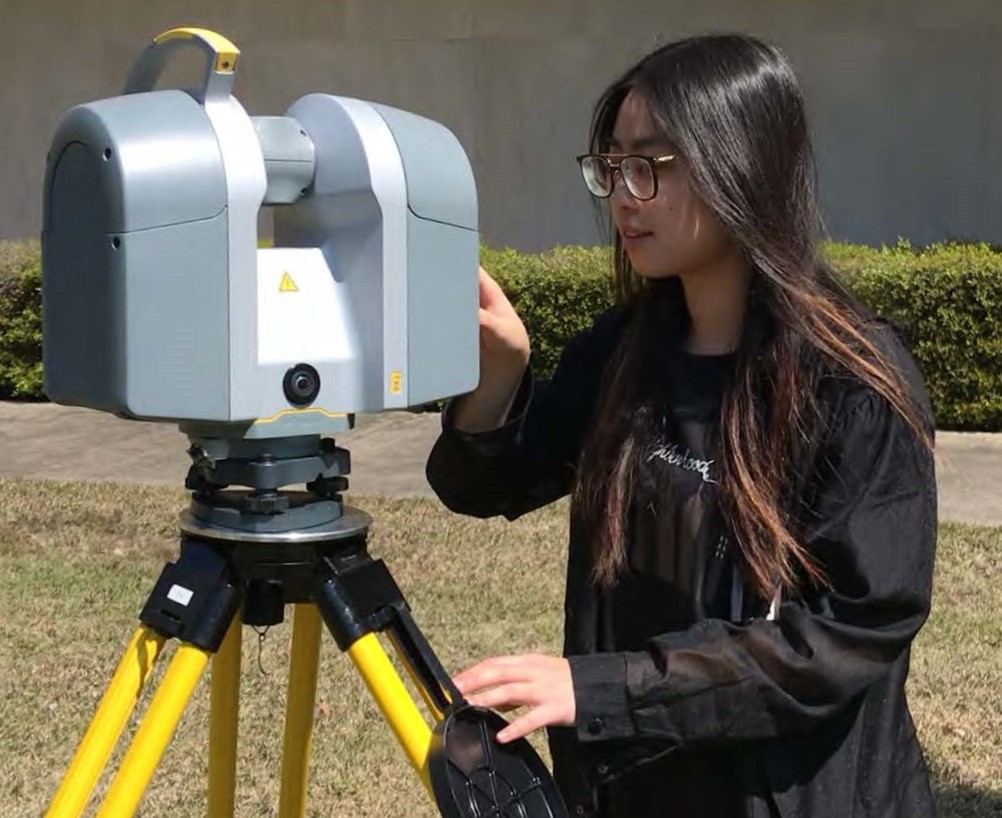 Navigation Electronics Inc. (NEI) made a generous donation of state of the art survey equipment to the department in January 2020. Read More Here.