Enter the Hall School of Journalism and Communication Slogan Contest Today
What does the Hall School of Journalism and Communication represent to you? We've been educating journalists to investigate and report the truth with integrity for more than 40 years with graduates now working at CNN, NBC, the Weather Channel and the NFL Network. Now we're asking for your help in creating a memorable slogan capturing our mission of preparing ethical journalists. Submit your entry of five words or less to the link below by April 5. If your slogan is chosen, you'll win $500.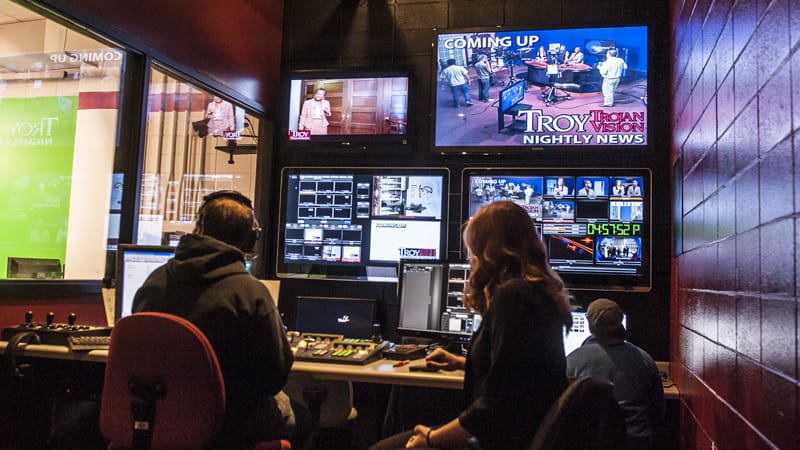 Be A Part Of It
At the Hall School of Journalism and Communication, we've been fostering student success through innovation and hands-on experience for more than 40 years. From broadcast equipment that rivals professional television stations, to communication instructors with decades of real-world experience in journalism, advertising, public relations and communication, we are ready to help students succeed globally. Our graduates include award-winning public relations professionals, radio and television personalities, respected photojournalists, advertising executives and multimedia journalists working for both newspapers and digital media groups. Schedule a tour to see why the Radio-Television Digital News Association named Troy University as having the 6th Best Journalism Program in the Country.