About the Symposium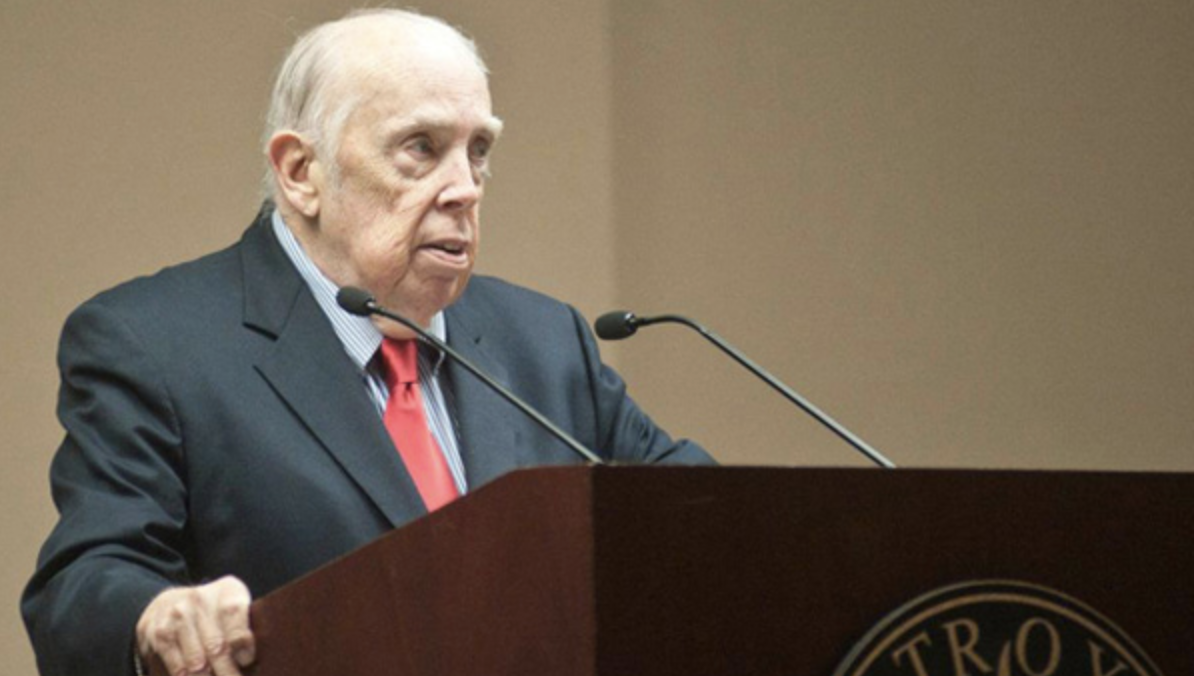 The M. Stanton Evans Journalism Symposium is held on the campus of Troy University each spring, bringing in industry professionals to engage with our students and university community. The symposium is named for Stan Evans, founder of the National Journalism Center in Washington, D.C., and Troy's Buchanan Chair of Journalism until his death in 2015.
The 2022 event held a special connection to Evans as Steven F. Hayward – author, professor and NJC alumnus – was the keynote speaker, just two days after his book about Evans became available in bookstores.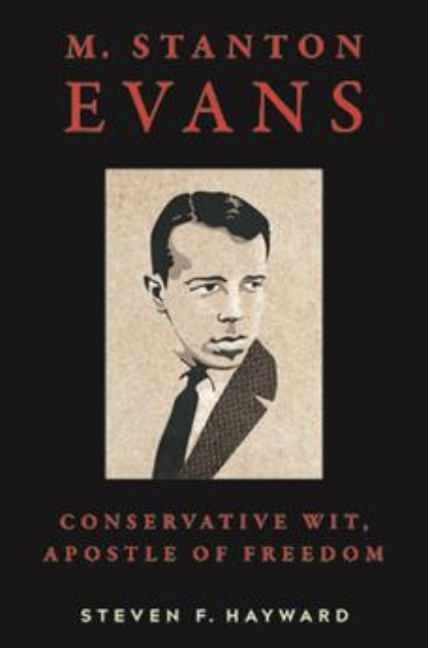 Hayward discussed "M. Stanton Evans: Conservative Wit, Apostle of Freedom," along with Evans' ideas about journalism. Followed by Hayward, a panel of NJC graduates and friends addressed students and answered questions.
This year's panel included John Merline and Andy Olivastro with the Heritage Foundation – a think tank promoting free enterprise and individual freedom; Tom Davis, a Hall School graduate who was in Evans' first class at Troy and worked for him at the NJC; and Darlene Hutchinson Biehl – a Hall School graduate and former director of the U.S. Department of Justice's Office for Victims of Crimes who knew Evans both at Troy and in Washington.
The event concluded with a book signing with Hayward for Troy University students.
This year's symposium was co-sponsored by the Sorrell College of Business due to Stan's frequent interaction with the faculty and students of the Manuel H. Johnson Center for Political Economy.
The M. Stanton Evans Symposium was held on March 24 from 9:30-11:30 a.m. in the Trojan Center Ballrooms on the campus of Troy University and was livestreamed through the university's official Facebook and YouTube pages.
For questions about the symposium, please email Dr. Robbyn Taylor.