Imagine your future with TROY Theatre and Dance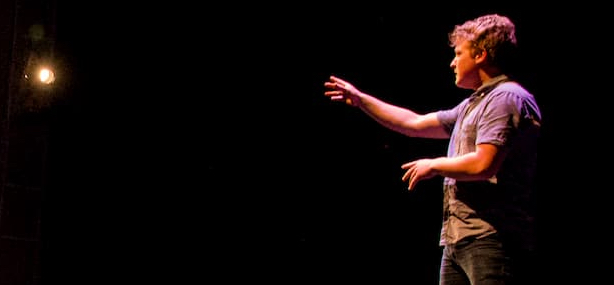 Interested in becoming a part of a collaborative community? Dedicated to working toward your goals? Committed to seizing the opportunities that await you?
We have a place for you.
Theatre & Dance Participation Days
Visiting the Department of Theatre and Dance
Choosing a college often feels like one of the hardest decisions you will make in your life. With so many options before you, how do you choose? We believe you will discover clearer answers to your questions if you come spend time with us and see for yourself.
Participation Days give you the chance to become a TROY student for a day, choose your classes, experience our faculty, get to know our students, even see them in performance. At the end of the day, you will know whether you see your future self in the Department of Theatre and Dance at Troy University.
2023-2024 Participation Days

Fall
September 6-7, 2023
October 11-12, 2023
November 8-9, 2023
Spring
January 17-18, 2024
February 21-22, 2024
March 25-26, 2024
April 17-18, 2024
2023-2024 Auditions & Interviews
November 11, 2023
February 24, 2024
March 23, 2024

To sign up for an audition or interview, please email us using the button below. Be sure to include in your email your name, pronouns, current high school, current dance studio (if applicable), whether your interest is in Theatre or Dance, and which scholarship date you wish to attend.
We will be in contact with you as soon as we receive this information.
---
BFA Dance Admission & Scholarship Auditions
At Troy University, we are looking for highly motivated dancers, unafraid to commit themselves to the rigor which our Bachelor of Fine Arts will demand; who want to work hard to uncover and reveal the dancer within; who want to be leaders in the Arts; and, most importantly, who want to give back to community. If you are one of these dancers, we would love for you to audition for the BFA in Dance at TROY, a degree that offers you so many opportunities that you cannot help but transform into the performer, choreographer, teacher, administrator, artist you hope to be.
Chosen by audition, dancers in this selective program train and perform in all dance genres and styles. TROY Dance BFA offers dancers opportunities in choreography, pedagogy, student-driven creative projects, study abroad, and work with guest artists. Limited slots awarded for the incoming BFA Dance class for Fall 2024.
Theatre Scholarship Auditions & Interviews
TROY Theatre is a multifaceted program which offers you the opportunity to tailor a course of study to your goals, your interests, your talents. If you want to work in, create for, and study multiple areas of theatre so that you are in control of your own artistry, and, ultimately, your future, then, Troy University may be the fit for you. Competitive scholarship awards for selected Theatre and Theatre Education majors are available for the new 2023-2024 academic year.
While we look forward to working with you both onstage and behind the scenes, please select ONE (1) option below as your primary focus for audition and interview purposes:
Theatre Performance Audition Requirements and Information
Design, Tech, Management Interview Requirements and Information
Additional Scholarship Opportunities
TROY offers other excellent scholarships, many of which may be combined with Departmental scholarships from Theatre and Dance. You are encouraged to apply for these University awards through the Office of Admissions. See a full list of Troy Campus Scholarships at www.troy.edu/scholarships