Biography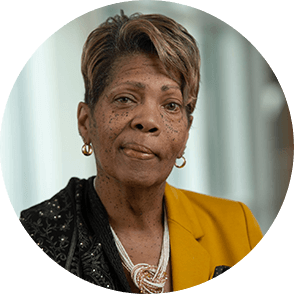 Dr. Williams has had a long career with almost two decades in Higher Education in several areas: Human Resources, Student Affairs, Information Technology and Workforce Development and Continuing Education. Her areas of research specialties are in: global leadership, systems thinking, disability studies; employment of college students with disabilities and community college leadership. Research Methodology Specialty: Hermeneutic Phenomenology.
Dr. Williams has experience teaching as an adjunct for several universities: Indiana Tech University in the PhD in Global Leadership Program; Capella University: PhD in of Business Administration, Morgan State University: Community College Leadership Doctoral Program, Towson University: College of Education, Department of Early Childhood Education and University of Maryland University College: Human Resource Management, Business and Professional Programs.
She has taught: Introduction to Education Research, Qualitative Research, The Contemporary College Student, Leadership & Systems Thinking and Strategic Planning and Management in Higher Education. During her tenure, she has graduated 40 PhD students and she was honored as Faculty of the Year in 2017 & 2019 at Indiana Tech University.
Publications & Presentations
Stark, T., & Williams, B. C. (2020, May). Design for disruption: Architect disaster-proof academic and workplace learning strategies. Association for Talent Development. https://www.td.org/user/content/trecastark/design-for-disruption-architect-disaster-proof-academic-and-workplace-learning-strategies-05-09-20-10-51
Lyndon, A., Hua, J. & Williams, B. (2018). Scholarly writing for doctoral students: Global leadership doctoral program Indiana Tech.
Mikyong Minsun Kim & Brenda C. Williams (2012): Lived employment experiences of college students and graduates with physical disabilities in the United States, Disability & Society, DOI:10.1080/09687599.2012.673081To link to this article: https://www.tandfonline.com/doi/abs/10.1080/09687599.2012.673081
Degrees Earned
Ed.D., Higher Education Administration, The George Washington University.
M.A. Ed. & H.D., Rehabilitation Counseling, The George Washington University.
B.S., Speech Pathology & Audiology, New York University.
Certificate, The Science of Well-Being, Yale University, (an online non-credit course authorized by and offered through Coursera), Credential ID # 227ALMU97B2E, March 29, 2020.