Biography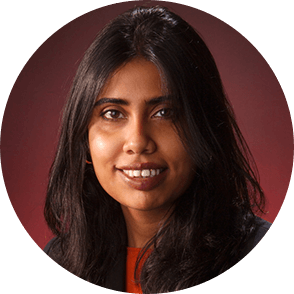 Dr. Bridgette P. Colaco joined Troy University in 2007 and now serves as Assistant Professor and Graduate Program Officer in the Hall School of Journalism and Communication of the College of Communication and Fine Arts at Troy University. Dr. Colaco has 25 years of experience in journalism and academia as well as training and development. Over the past 18 years she has engaged in a range of research work and has completed her education in India, the United Kingdom and USA. She earned her PhD. In Mass Communication and Media Arts from Southern Illinois University in Carbondale. Dr. Colaco's PhD dissertation topic was a triangulation study of journalists in India. She was the 1999 Jean Rich Scholar at the Thomson Foundation, in Cardiff, Wales where she obtained an International Diploma in Advanced Journalism. She has worked almost seven years as an editor in India and her last title was Assistant Editor of the Hindustan Times English daily newspaper in Mumbai. She has taught communication in India and Malaysia and is fluent in several foreign languages. She is a fellow of the Business Journalism Professors program at Arizona State University. She has presented several peer-reviewed research papers at the regional, national, and international level.
Publications & Presentations
Bridgette Colaco, "Moscow on the Hudson: Analysis of Russian models in American women's magazine ads," Gender & Media Studies Division of the 50th Annual International Popular Culture Association/American Culture Association Conference, Philadelphia, April 2020
Bridgette Colaço, "C.I.S.ter Power in the Global South: Comparative analysis of women's roles in Western magazines published in China, India, and South Africa." International Communication Section of the annual International Association of Mass Communication Research, Dublin, Ireland, June 2013.
Bridgette Colaço, "Jai 'O': How five Indian newspapers covered President Barack Obama's first visit to their country in 2010." International Communication Section of the annual International Association of Mass Communication Research, Durban, South Africa, July 2012.
Bridgette Colaço, "Beauty without Borders" Representation and role of female models in global women's magazines published by China, India, and USA." Association for Educators in Journalism and Mass Communication annual international conference, St. Louis, August 2011. *First Place Faculty Paper, Bob Stevenson Competition.
Bridgette Colaco, "Five-star fear: How the Times of India performed journalistic functions during the crisis of 2008's Mumbai terrorist attacks." Mass Communication Division of the National Communication Association 96th annual international convention, San Francisco, November 2010
Research Interests
Current research interests are:
International intercultural communication
International Visual Communication
International Gender issues
International Newspaper and Magazine research
International Media Effects and Ethics