Biography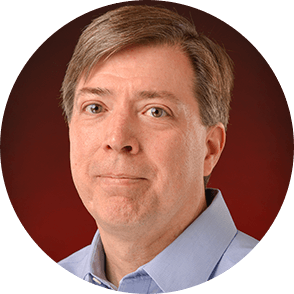 Dr. Frank Hammonds serves as Chair of the Department of Psychology and holds the rank of Professor. Dr. Hammonds began teaching at Troy University in Fall 2002. He has taught a wide variety of courses including Experimental Psychology, Psychology of Learning, Basic Statistics, Advanced Statistics, Evolutionary Psychology, Introduction to Psychology, and Senior Seminar in Psychology. His research interests include teaching, learning, and philosophical issues in behavior analysis. He has been very involved in helping students acquire experience conducting research. Dr. Hammonds received his Ph.D. in psychology from Auburn University in 2002.
Publications & Presentations
Chambers, S. & Hammonds, F. (2014). Vicariously learned helplessness: The role of perceived dominance and prestige of a model. The Journal of General Psychology, 141(3), 280-295.
Gayman, C. M., Hammonds, F., & Rost, K. A. (2018). Interteaching in an asynchronous online course. Scholarship of Teaching and Learning in Psychology. 4, 231-242.
Hammonds, F. (2006). Toward an "awareness" of the relationship between task performance and own verbal accounts of that performance. The Analysis of Verbal Behavior, 22, 101-110.
Hammonds, F. (2010). Is justified true behavior knowledge? Behavior and Philosophy, 38, 49-59.
Wrape, A., & Hammonds, F. (2019). Testing new transposition task stimuli and procedures with a military macaw (Ara militaris). Animal Behavior and Cognition, 6(1), 71–79.
Research Interests
Current research interests are:
Philosophical issues
Experimental analysis of behavior
Learning
Verbal Behavior
Teaching methods including interteaching