Biography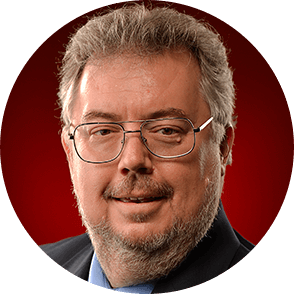 Dr. Hal Fulmer serves as Associate Provost and Dean of Undergraduate and First Year Studies at Troy University. He is a full professor, with tenure, and a member of the Graduate Faculty and teaches at the undergraduate and graduate levels. He is the Director of the John W. Schimdt Center for Student Success on the Troy Campus, overseeing the advising and support of all first year students as well as other selected student populations. He also has supervisory responsivities for the support team which assists all at-risk students in the TROY Online program.
Dr. Fulmer has over 35 years of experience in higher education, previously serving as the Dean of Communication and Fine Arts at Troy University as well as the Interim Dean of the College of Arts and Sciences. He was a faculty member and department chair at Georgia Southern University, holding the rank of full professor, with tenure. He led the institution's 1992-1994 SACSCOC reaffirmation of accreditation project director. He has published numerous articles, chapters and critical reviews as well as an instructional handbook. He has delivered over five hundred professional presentations, workshops, training sessions and keynote speeches during the last four decades. He holds advanced degrees from the University of Georgia and Louisiana State University.
Publications & Presentations
Hal W. Fulmer and Jennifer Young Abbott, "William Franklin (Billly) Graham, Jr.," American Voices: An Encyclopedia of Contemporary Orators, ed. Bernard K. Duffy and Richard W. Leeman (Westport, CT: Greenwood Press, 2005), 177-186.
Hal W. Fulmer, "The Bible and Religion in the South," Coming Home! Self-Taught Artists, The Bible and the American South, ed. Carol Crown (Oxford: University of Mississippi Press, 2003).
Hal W. Fulmer, "Helping Students Discover Their Own History," Great Ideas for the Teaching of Speech, Raymond B. Zeuschner, ed. (Glenview, Illinois: Scott, Foresman, 1990), 20.
Hal W. Fulmer, "Guess Who's Coming to Dinner: Role Models, Values, and Audience Analysis," Journal of the Oklahoma Speech Theatre Communication Association (Fall 1993): 69-71.
Hal W. Fulmer, "The Constitutional Virtue of the Reconstruction South: Moses Drury Hoge and the Clerical Response to the Civil War," Carolinas Speech Communication Annual (1993): 12-20.
Hal W. Fulmer and Carl L. Kell, "A Sense of Place, A Spirit of Adventure: Implications for the Study of Regional Rhetoric," Rhetoric Society Quarterly (Summer 1990): 225-232.
Research Interests
Current research interests are:
Organizational Communication

Message Analysis

Religious and Political Communication
Strategic Thinking, Planning and Decision-Making
Cultural Communication of Myths, Values and Idea
Rhetorical Theory and Criticism
Crisis Communication, Planning and Evaluation