Biography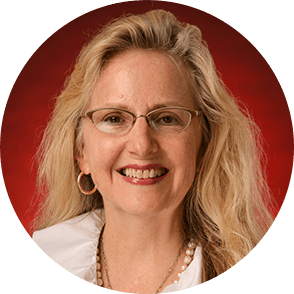 Dr. Judy R. Van Doorn is an Industrial Organizational Psychologist and Associate Professor in the Department of Psychology, College of Education, Troy University. She has taught in the Psychology program for over 12 years at Troy University. Dr. Van Doorn was Chair of Troy University's Global Learning Initiative leading several study abroad opportunities and developing the Global Learning Distinction Honor. She was the Director of Continuing Education at the Phenix City, AL campus. She is a member of the Society of Industrial Organizational Psychologists (SIOP, APA Div. 14) and recent Continuing Education Chair. She led community economic development service projects in the Columbus, Ga and Phenix City, AL community including Project Riverway South teamed with the Fanning Institute, University of Georgia. Dr. Judy Van Doorn supervises student research and presents research at many regional, national, and global international conferences and is published in the fields of leadership, values, business ethics, learning typologies, worker motivation, organizational diversity climate, and worker well-being.
Dr. Judy R. Van Doorn acquired many years of professional experience as a Print Communication Specialist at EBSCO Graphics in Oklahoma City, OK publishing annual reports, advertising brochures, and limited edition art prints and as a publishing consultant at JOSTENS School Products group. Dr. Judy R. Van Doorn holds a Doctorate and Masters in Industrial Organizational Psychology from the University of Oklahoma, Norman, Ok. Additionally, she has a Masters in Business Administration in Management and Marketing from Georgia State University, Atlanta, Ga.
Publications & Presentations
Van Doorn, J. R., Thompson, D. S. (2019). In John R. Fisher (Ed.), Organizational Diversity Climate (31st Annual Conference ed., pp. 42). Jacksonville, Florida: International Academy of Business Disciplines (IABD).
Van Doorn, J. R. (2019). Culturally Adaptive Motivation: Assessing Worker Motivation as Self-Determination and Cross-Cultural Psychological Capital with Relationships to Personality Trait Roles and Culture Values (pp. Research Poster Session II-65). Paris, France: International Conference of Psychological Science (ICPS, part of APS).
Van Doorn, J. R., Sims, D., Van Doorn, J. (2015). Scholarly Leaders: Value-based leadership and linkages with emotional intelligence and creativity types. Quarterly Review of Business Disciplines (QRBD)/ A Journal of the International Academy of Business Disciplines, IABD, 2(2), 83-101.
Van Doorn, J. R., Van Doorn, J. (2014). The quest for knowledge transfer efficacy: Blended teaching, online and in-class, with consideration of learning typologies for non-traditional and traditional students. Frontiers in Psychology/Educational Psychology, 5(Article 324), 1-14.
Research Interests
Current research interests are:
Public Sector Crime Value-based Leadership
Leader and Worker Motivation
Organizational Diversity Climate
Worker Well-being
Global job quality and worker benefits