Biography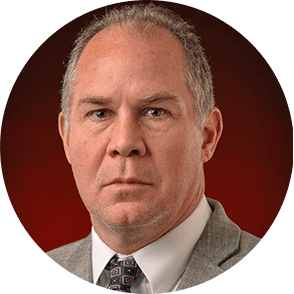 Kirk L. Davis began his career with Troy University on the Dothan Campus in 1998, where he also served as the chair for the former department of Counseling & Psychology and continues to serve as fulltime faculty in the Department of Psychology. In 2014, Dr. Davis accepted an appointment as the chair for the Division of Psychology before being promoted in 2016 to the Director of International Programs for the College of Education—a position that gave him the opportunity to teach in Malaysia on two separate occasions and host/teach over 30 visiting Chinese scholars from Chong Ching Normal University. In 2018 he resigned his position to be closer to his family. He currently serves as the COE and HHS Director of Operations for the Dothan campus and as the Associate Chair for the department of Psychology. He has been named the Outstanding Faculty Member three times in the College of Education and has served as faculty advisor for Gamma Beta Phi National Honor Society for more than a decade. Dr. Davis earned a B.A. in Psychology (1990) and a M.A. in Social Psychology (1992) from Mississippi State University, followed by a M.S. (1994) and Ph.D. (1997) in Experimental Psychology from the University of Mississippi. He is passionate about teaching Statistics, Evolutionary Psychology, and Social Psychology.
Publications & Presentations
Davis, K. (2019). Keynote address. The National Society of Leadership and Success-Troy
University, Dothan, AL.
Davis, K. (2017). Keynote address. American Education Day-SEGi College KL. Kuala
Lumpur, Malaysia.
Davis, K. (2016) Keynote address. American Education Day-SEGi College Penang.
Penang, Malaysia.
Conner, T. & Davis, K. (2016). Do women value the domains of leadership differently than men? Advancing Women in Leadership Journal-accepted for publication.
Koyama, C., Plash, S., & Davis, K. (2012). Multicultural self-awareness among K-12 schoolteachers. SRATE Journal, 21, 29-36.
Valle, M. & Davis, K. (1999) Using metrics to increase reliability and validity. Teams and Performance Appraisal, 5, 238-244.
Research Interests
Current research interests are:
Distance Learning/Teaching
Statistical Errors
Leadership and Personality
Evolution and Human Behavior